More Anchorage Alaska Stories
More Anchorage Alaska Stories are fun posts about living in and around Anchorage, Alaska.

Scroll Down Below for Fun Stories
and to Post Your Stories and Comments

---
Remember downtown Anchorage?
Do you have a story about Living in Alaska's largest city?
When did you live in Anchor town?
Do you still live in Anchorage?
Or were you a visitor to Alaska's largest city?

Anchorage has a rich history and those who have lived there or visited, have wonderful stories to tell.
Are you familiar with the pictures below?
---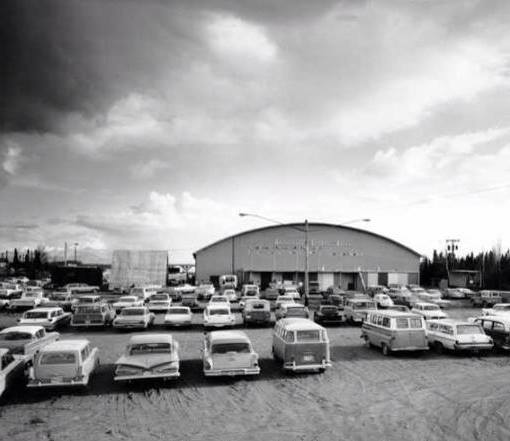 Anchorage Sports and concert Arena
---
Anchorage Lake Hood
---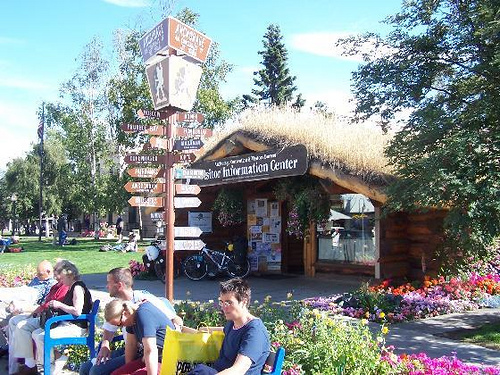 Anchorage Visitors Log Cabin
You can easily post your stories right here on this page.
Just scroll down and start posting.
It's Easy, It's Fast, It's Fun.
Current Weather

Visitors to Anchorage Memories love fun stories about life in Alaska's largest city, so put together your story and give us all the details.
You can get started by using the form below
Do You Have A Story About Your Anchorage Alaska Memories?
Share it!
Want More Anchorage Stories?
Read more Anchorage Alaska Stories right here
More Anchorage Alaska Stories

Over the years, Mary and I have relived our years of growing up in Alaska and raising our family in Anchorage. And those memories are dear to our hearts.
Our children (now grown) also have lots of great memories from the many years they spent in the great land. And so with that in mind, we created this special place where those wonderful memories will be not only preserved, but shared with others.
Living in Alaska as we did, one day my wife and I imagined a t-shirt slogan. "The Northern Lights and Snowy Nights and I Love Alaska". Funny how living in Alaska and in Anchorage give you a different view of America and the rest of the world. I'm not even sure that Alaskans could easily put their feelings into words.
As an Alaskan, and living in Anchorage, you're part of a very special place here on planet earth. You're part of an incredible place where nature is still in charge, where nature is respected, admired and held in awe.
Growing up in Anchorage, isn't like growing up anywhere else on earth.
And while many of the stories you'll enjoy here on Anchorage Memories could have taken place anywhere else, a lot of the stories could have only been experienced in Alaska.
Your Stories


Did you live in Anchorage? Do you still live there, or have you visited Alaska's largest city?
Visitors to Anchorage Memories will love reading your stories.
Did you know that visiting Alaska is on the "bucket list" of people all over the world.
AnchorageMemories.com is the perfect place to preserve your Alaska stories online to share them with family and friends no matter where in the world they live. 
Your Anchorage stories are precious and worth preserving.
It's Easy, It's Fast, It's Fun
Just scroll back up the page to the easy form and start telling your story.
For more Anchorage Memories, visit You Know You Grew Up in Anchorage if... page on Facebook.
Wonderful Anchorage Memories that fill your heart and feed your soul -
Return to the Home page from this "More Anchorage Alaska Stories" page