Towns in Alaska
Discover towns in Alaska, including history, pioneers, events and what made each town unique.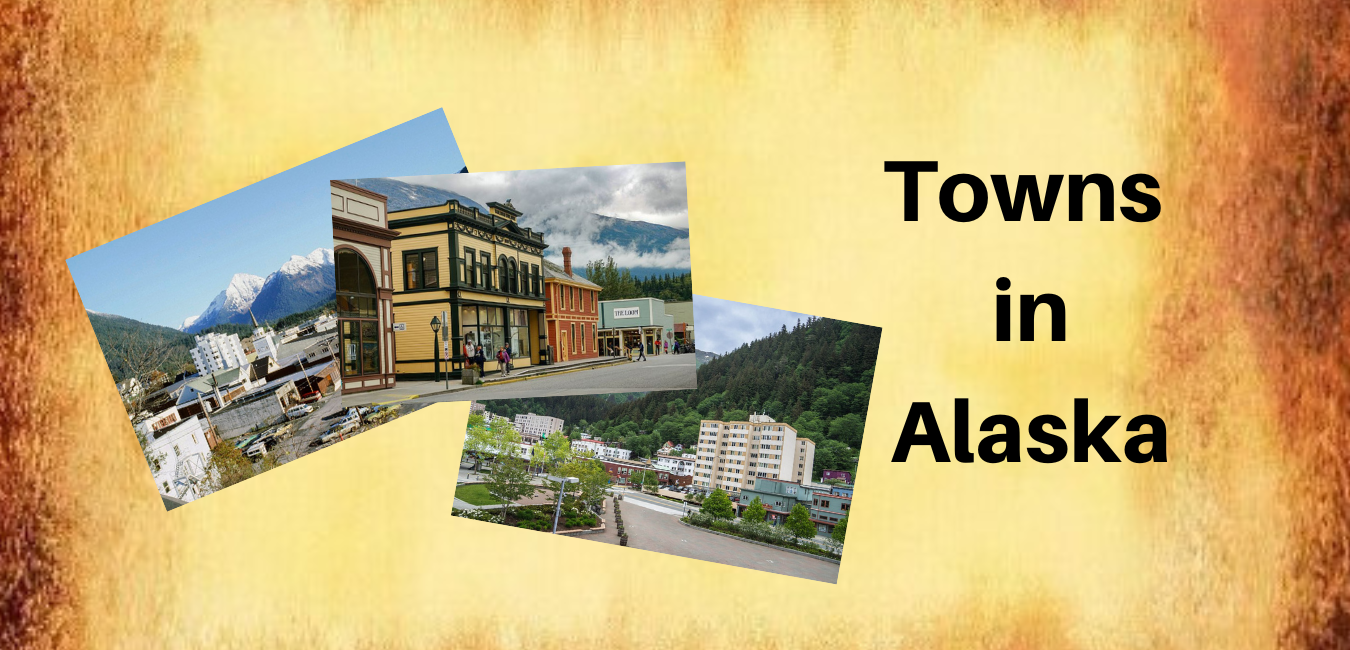 Alaska is a vast land, a frontier filled with villages, small towns and big cities. And each one has an incredible story to tell.

A Quick Look

Towns including Fairbanks, Juneau, and Nome were some of the places where gold was discovered.
A major tribe of Tlingits first created a village called "Shee Atika" in Southeastern Alaska that later became Sitka.
Eskimos and Tanaina Indians first established what would become Homer. In 1889, the town grew because of coal.
A fur trading post became Seward.

Anchorage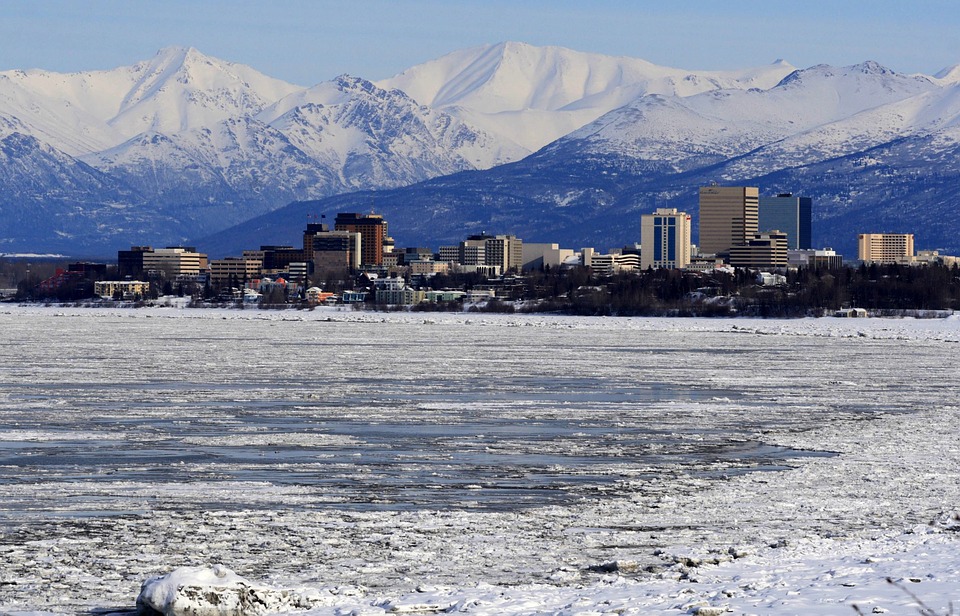 Discover the largest city in Alaska.
From its days as a rugged "tent City", and how it became a town to memories of growing up and living in Anchorage.

Fairbanks

Photo by Quintin Soloviev
Sitting on the banks of the Chena river in the interior of Alaska, Fairbanks got its start as a trading post.
And when gold was discovered in nearby creeks, the area was quickly home to stampeders looking to get rich.

Skagway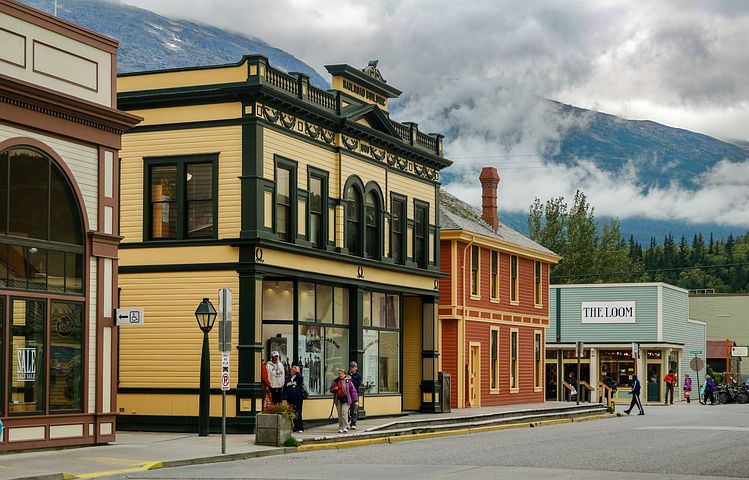 The Klondike Gold Rush put Skagway on the map.
Meet the early pioneers who braved harsh conditions and faced a con man named "Soapy" Smith to build a frontier town.

Juneau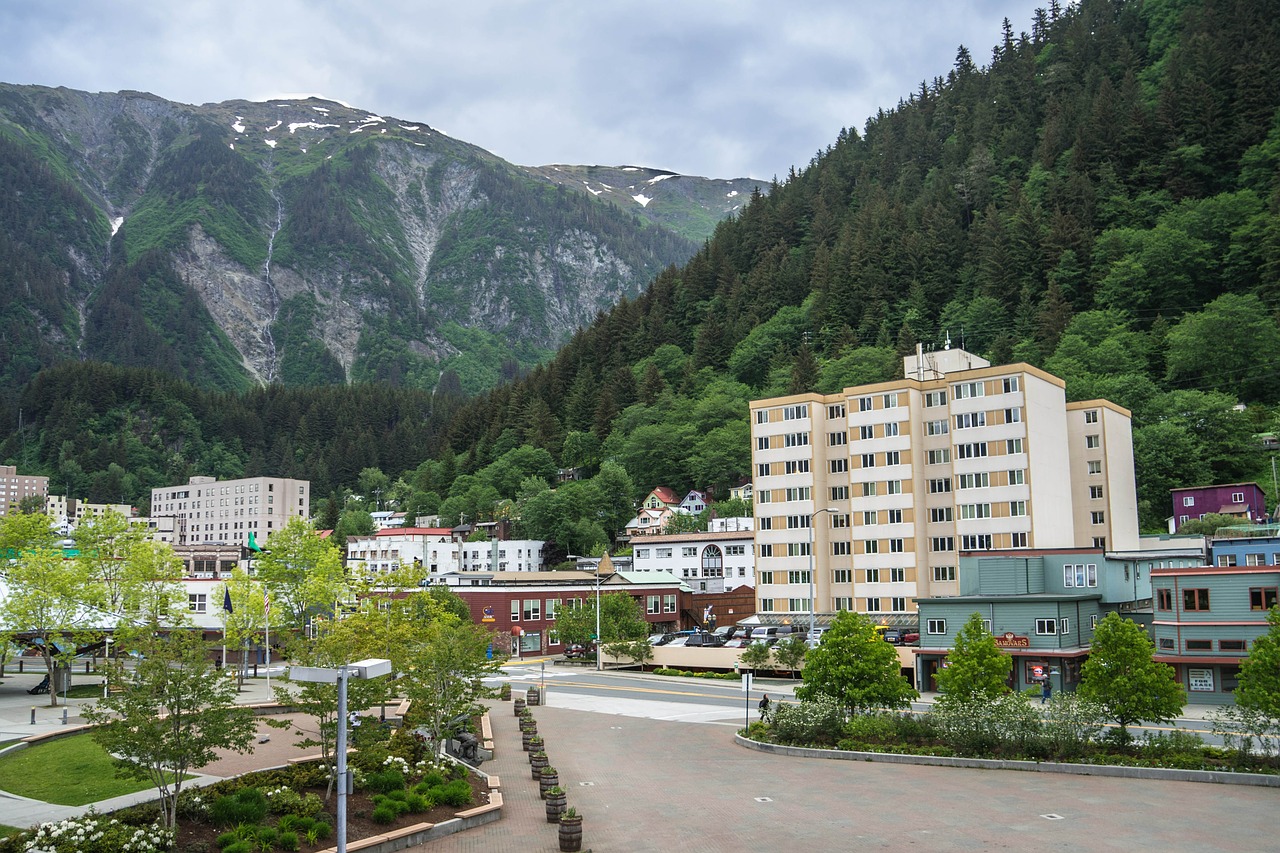 Gold…
Discover this thriving city on the banks of Gastineau Channel and learn how the discovery of gold started it all.

Wasilla
Alaska Railroad, gold and two towns.
The story of Wasilla includes the Dena'ina Indian tribe, the town of Knik and nearby gold fields.
A fascinating history.

Towns in Alaska
Russian Explorers

In 1741, Vitus Bering, a Danish navigator, was the first to spot the Alaska mainland while he was leading a Russian expedition.
43 years later in 1784, Three Saints Bay on Kodiak Island, was established as the first permanent settlement of Russian explorers in Alaska.

"Seward's Folly" "Seward's Ice Box"

Later, in the 1850s, Russia was in financial trouble and looked to the United States and U.S. President James Buchanan to purchase Alaska from them.
But the Civil War broke out in the United States and stalled talks with Russia.
Then, in 1867, U.S. Secretary of State William H. Seward, signed with Russia to purchase Alaska. The agreed price was roughly 2 cents an acre, or 7.2 million dollars.
The purchase was quickly scorned and scoffers began calling his purchase of Alaska, "Seward's Folly" and "Seward's Ice Box".
Of course now, we all know that towns in Alaska have been settled because of natural riches including coal, gold and later, oil. And of course thriving fishing, and timber industries. Seward's purchase turned out to be a smart move.

Anchorage Memories VIP Club

"I've learned a lot about my hometown of Anchorage, and you've jogged memories of things I haven't thought about for years. I can only say YAY!"  Juanita.
BONUS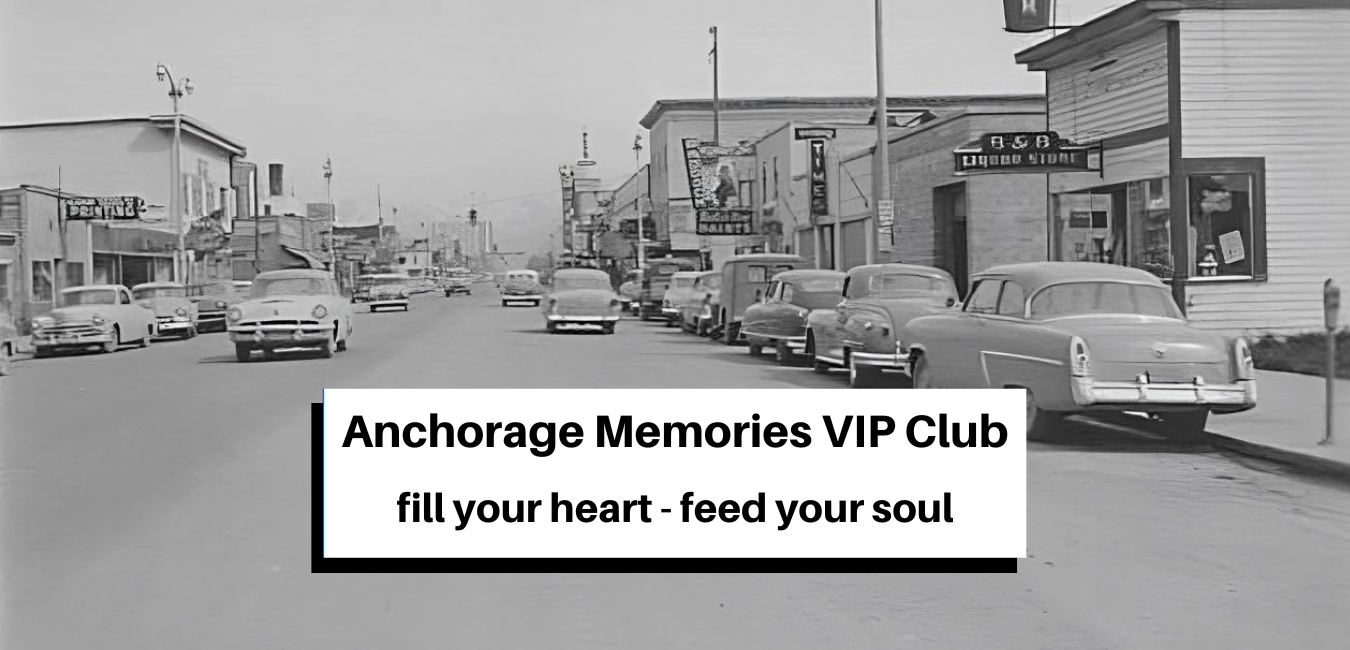 Join your free Anchorage Memories VIP Club

A treasure chest of precious Anchorage memories, delivered right to your email in-box three times each month.

Plus

Discover Alaska Facts and History
and

Meet Anchorage Pioneers
Plus, just for you:

Right after you join
you'll receive "Nostalgic Anchorage Stories"
as a special thank you

Click on the following link:

"I thoroughly enjoy Anchorage Memories,
it is absolutely magnificent" Robert