Skagway Alaska
You'll enjoy the colorful history of Skagway Alaska starting with the Klondike Gold Rush.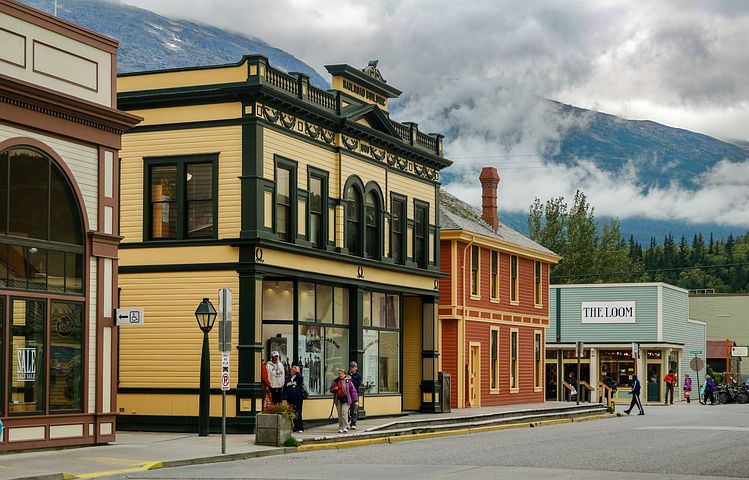 The first to settle the area was the Tlingit tribe.
The name Skagway came from the Tlingit word Skagua, which means, "place where the north wind blows".

Gold Fever

There are many beginnings, but gold was what drove people to what would become Skagway.
Captain William Moore founded the town in 1887.
Moore anticipated a gold rush and wanted to be ready to cash in as stampeders arrived and needed supplies to get them to the gold fields.
But the Klondike Gold Rush didn't happen until 1896.

In August 1896, Skookum Jim, George Carmack and Dawson Charlie discovered gold in a tributary of the Klondike river called Rabbit creek.
But Skookum Jim had claimed he struck gold before and those claims turned out to be false. So, this time, his claim wasn't believed.
Because folks were skeptical, it took a while before his gold strike claim was taken seriously.
And when it was discovered that his claim was true, Rabbit creek was renamed Bonanza creek.
Note:
Bonanza creek is 600 miles from Skagway.

The Famous "Ton of Gold"

In 1897, two steamships, the Portland and the Excelsior, headed from Alaska to San Francisco and Seattle.
Ahead of the ships, a Seattle newspaper headline read:
"Gold, Gold, Gold – A Ton of Gold" 
The steamship Portland docked in Seattle, filled with prospectors returning from the Klondike and not one, but two tons of gold.
Greeting the Portland was hundreds of people on the docks. News of the strike had set off gold fever and the Klondike Gold Rush was on.

Here They Come

On July 26, 1897, the steamship Queen docked at Captain William Moore's dock in Skagway.
The ship was filled with hundreds of stampeders, filled with gold fever and looking to strike it rich.
Because Skagway was the entrance to the Klondike gold fields, the town was soon overrun with people.
In the fall of 1897, a post office, a church, and the Skagway News, a local newspaper had sprung up.
By 1898, Skagway had become the largest city in Alaska with a population of 8,000 to 10,000 all crowded into a tiny town.

The White Pass and the Chilkoot Pass

During the gold rush, stampeders used two trails as they headed for the Klondike gold fields.
The 40-mile, White Pass out of Skagway, which also became known as "Dead Horse Pass" because it was so steep that many horses died along the way.
The second trail and the more famous of the two was the 33-mile Chilkoot Pass.
Soapy Smith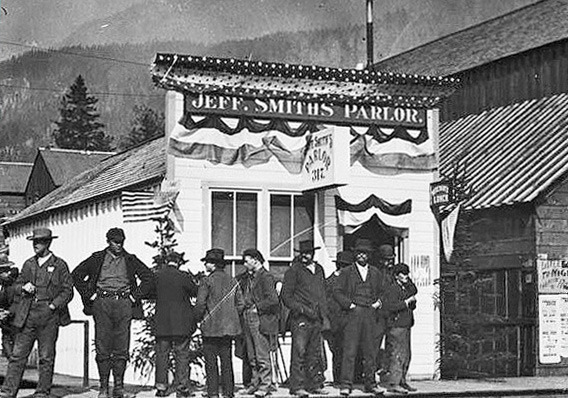 Skagway during the Gold Rush
A smooth talking con man named Jefferson Randolph, "Soapy" Smith came to Skagway from Colorado to take control of the lawless town of Skagway.
But he didn't come alone.
Soapy brought his gang of thugs, thieves, and card sharps to help him.
To establish himself as a legitimate businessman in the eyes of the good citizens of Skagway Alaska, he opened "Jeff Smith's Parlor", a saloon and gambling place that was also a front for his many cons.
Soapy was successful at taking over the town. He was even the Grand Marshal of the 4th of July parade.
But some of his men went too far when they mugged a young miner fresh from the gold fields, robbing him of his gold poke.
The town decided to put an end to Soapy and his men, and they assembled at the far end of the Juneau Wharf to make their plans.
When Soapy heard what the town folk were up to, he grabbed a rife and along with his heavily armed men, he headed for the wharf.
Once there, Soapy ended up in a shoot out with Frank Reid, a surveyor who had laid out the town of Skagway.
Soapy and Reid were both killed.

Gold Fever, Skagway and Soapy Smith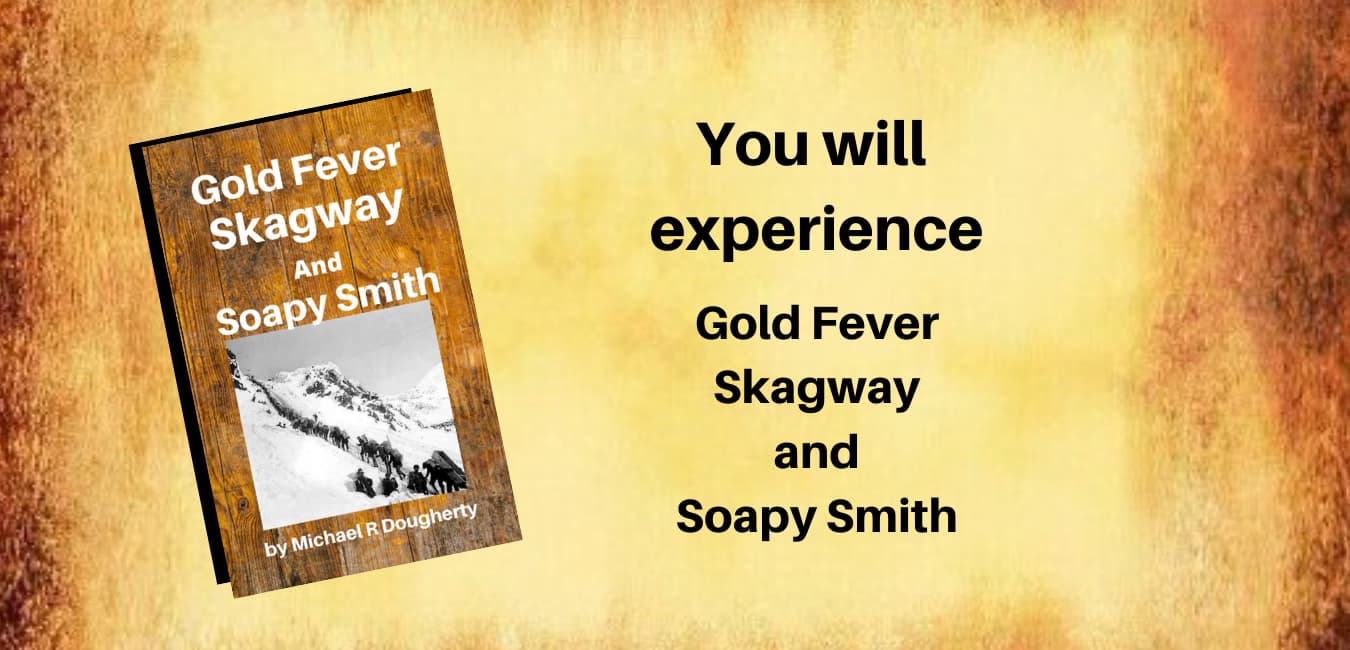 Take a look at the e-book video trailer
Click on the following link:

You will experience the gold rush, Skagway and Soapy Smith in this interesting e-book.
From the book:

Imagine it's 1897 and Gold Fever has gripped you to the core of your very being.
How would you like to go on an incredible journey?
"Gold Fever, Skagway and Soapy Smith" is an adventure-filled short story that takes you to the gold strike and the rough town of Skagway, Alaska where you come face-to-face with Soapy Smith."
Skagway Alaska

In May 1899, a fire destroyed seven downtown buildings.
On June 28, 1900, Skagway became the first city to incorporate in Alaska. They beat Juneau by only one day.
In 1903-1905 a young 22-year-old Skagway man named Bobby Sheldon built the first automobile in Skagway. His car was featured in the 1905 4th of July Parade.

Facts:

One gold rush miner struck 13,000 dollars in gold and headed back to Seattle.
His name was John W. Nordstrom, and he would later create Nordstrom's department store.

The town of Skagway is one of only three cities in Southeast Alaska that are accessible by road.

Skagway Alaska is home to the White Pass and Yukon Railroad, also known as the "Scenic Railway of the World".

The Golden North Hotel in Skagway, is the oldest hotel in Alaska.

Skagway Weather

Skagway has a Humid Continental climate and is located in what is known as the Rain Shadow of the coastal mountains.
The hottest temperature ever recorded was 92 degrees F, most recently in 2019.
The coldest temperature ever recorded was minus -24 degrees F on February 2, 1947.
SKAGWAY WEATHER
Anchorage Memories VIP Club

"I've learned a lot about my hometown of Anchorage, and you've jogged memories of things I haven't thought about for years. I can only say YAY!"  Juanita.
BONUS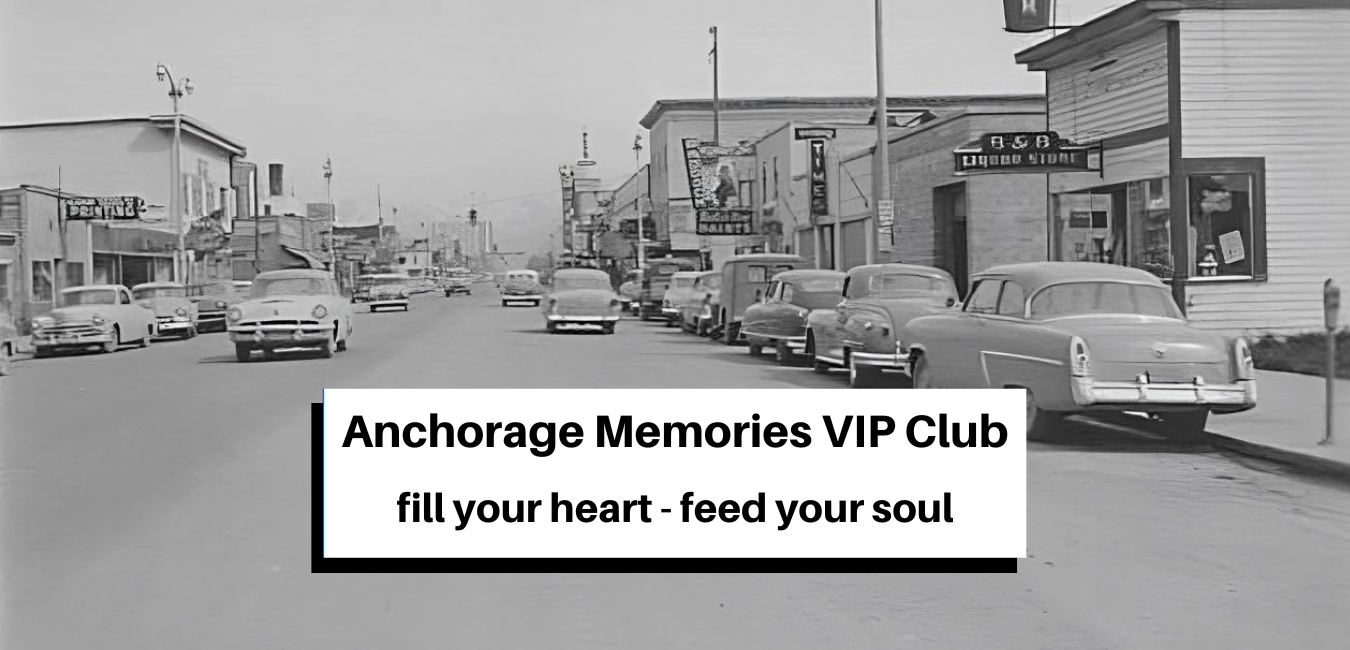 Join your free Anchorage Memories VIP Club

A treasure chest of precious Anchorage memories, delivered right to your email in-box three times each month.

Plus

Discover Alaska Facts and History
and

Meet Anchorage Pioneers
Plus, just for you:

Right after you join
you'll receive "Nostalgic Anchorage Stories"
as a special thank you

Click on the following link:

"I thoroughly enjoy Anchorage Memories,
it is absolutely magnificent" Robert