Meet Mike

Take a moment to Meet Mike and discover how he talked his parents into bringing him to Anchorage with them in 1950 when Mike was only 3 years old.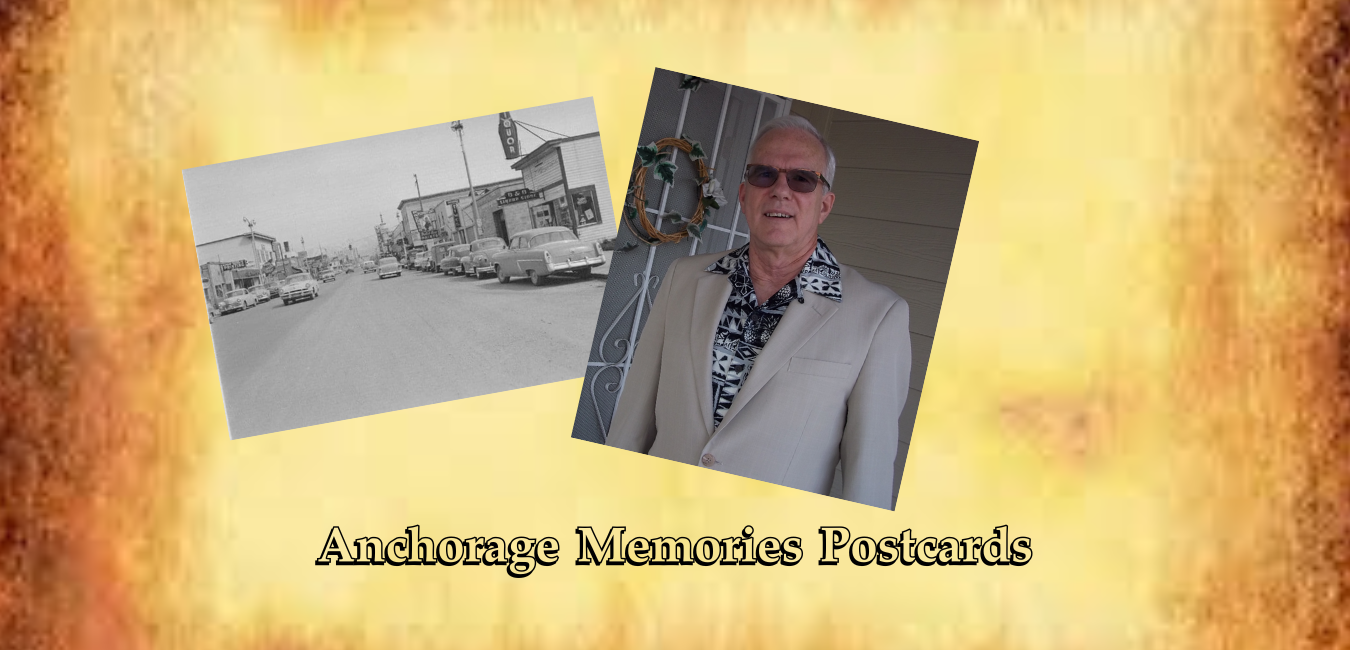 Meet Mike, a 3-year-old who moved to Anchorage
OK, I took my parents with me.
Hello, my name is Michael R Dougherty, but you can call me Mike.
In the picture above, you can see that I've grown a bit since first moving to Anchorage when I was just 3 years old.
And now, after all the years, I have a treasure chest full of stories to tell.
Keep reading this page, and you'll discover a little about me, growing up in Anchorage, and how I became a storyteller.
Hey, I was Just 3 Years Old
The year was 1950
When I was just 3 years old my family was living in Northern, California. One evening my dad (Ray Dougherty) came home and said, "I think we should move to Alaska."
Well, my mom (Louise Dougherty), who was expecting our little brother Tom, must have been in a good mood because she said, "why not?"
Then, after some fancy negotiating on my part, they agreed to take me with them.
So, mom and dad packed up me, my sister Anna, and we headed north… way north… north to Alaska.

Meet Mike
In 1950 planes coming to Anchorage landed at Merrill Field.
When the door of the plane opened, we got our first glimpse of Alaska. My mother said she was so taken by the beauty of what she saw, that from that moment on she referred to it as "my beautiful Alaska."
Our family first took up residence in a small Anchorage apartment in Mountain View. From there we moved into a log cabin on Fairbanks street just a few blocks from Denali Elementary school where I attended first grade.
My father was a heavy equipment operator, so we moved around Alaska from time-to-time.
As a result, we lived in a 2 room log cabin, complete with an outhouse on a then 2 lane dirt "Goose Bay Road" just outside Wasilla.
We also lived in a small log cabin in downtown Wasilla, back in the day when Teelands country store was the only store in town.
The cabin we lived in has since been put on display in the Wasilla Museum.
Our travels took us to Wasilla, Palmer, NapTowne (Sterling) on the Kenai Peninsula, Ninilchik (look it up), and as far away as Cordova on Prince William Sound, where one summer at 16 years of age I became a commercial fisherman.

Meet Mike Behind the TV Camera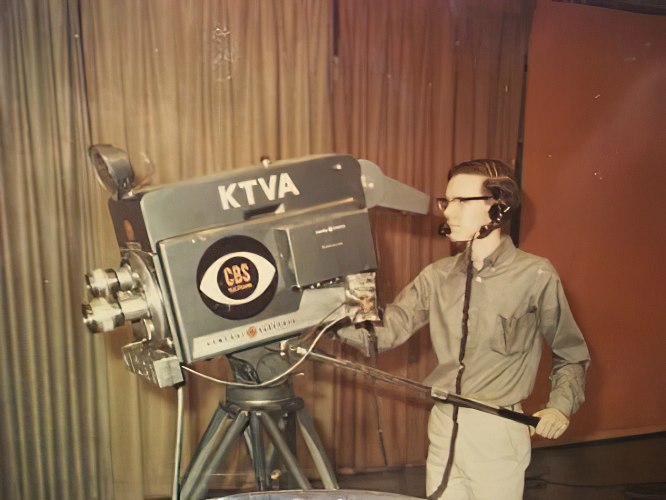 The beginning of Mike's career in television
Mike went on to win an

Emmy Award for his camera work
Thanks to Augie Hiebert and KTVA, I went on to win an Emmy Award for my camera work.

The Varsity Show
After living in Cordova, Alaska, we returned to Anchorage where I attended East Anchorage High School.
During my senior year at East in 1965–1966, I was working on "The Varsity Show", a weekly live teen dance program hosted by Anchorage radio personality Ron Moore on KTVA Channel 11, the CBS affiliate in Anchorage.
Being part of The Varsity Show crew led me to a 30 career in television and motion picture production.

Meet Mike and Mary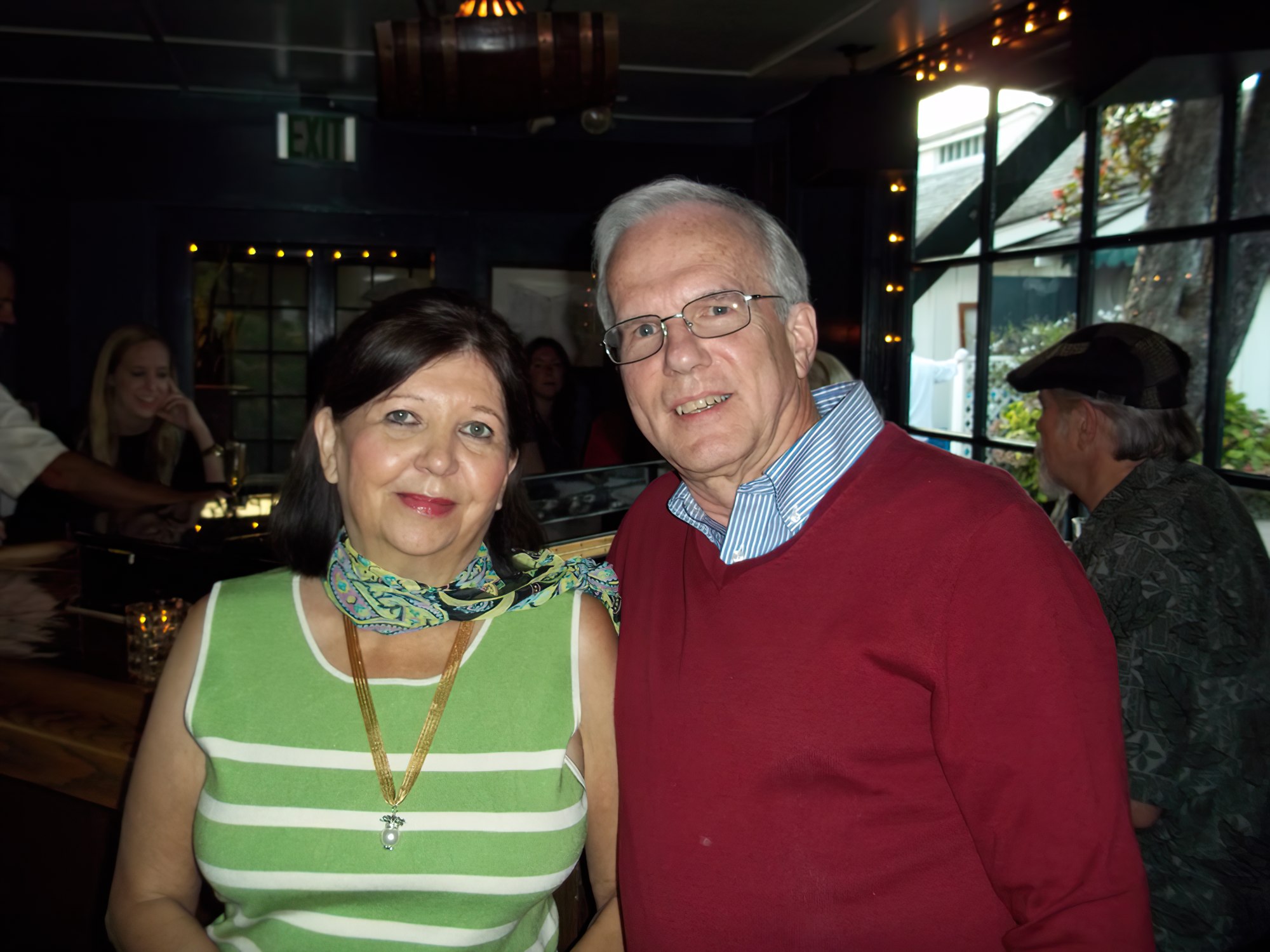 Two smiling faces here on Anchorage Memories
After being on The Varsity Show crew, I hung around long enough that KTVA offered me the honor of hosting The Varsity Show.
And while I was introducing all the latest songs for Anchorage teens to dance to, I met the lady who would become my wife.
The beautiful lady on the right is Mary, who was a staff dancer on The Varsity Show. Back then we referred to her as a "Go Go" dancer, complete with white boots and fun dance costumes.
Together, Mary and I created this wonderful, nostalgic website to preserve your memories of living in Anchorage, Alaska.

Meet Mike - The Whole Story
Now you know the whole story - well part of it anyway.
The best way to learn the entire story is to read the wonderful, fun and nostalgic stories sent to us by website visitors just like you.
Anchorage Memories VIP Club

"I've learned a lot about my hometown of Anchorage, and you've jogged memories of things I haven't thought about for years. I can only say YAY!"  Juanita.
BONUS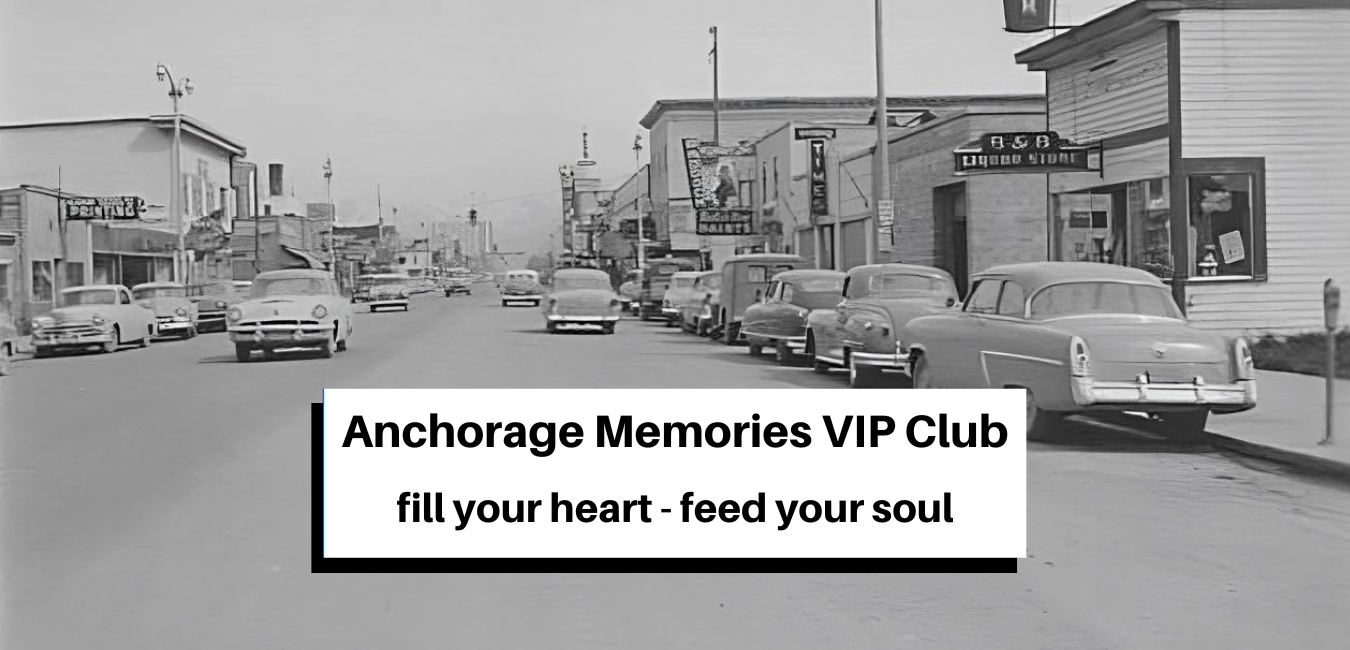 PLUS

Join your free Anchorage Memories VIP Club

A treasure chest of precious memories, delivered right to your email in-box three times each month.

Discover Alaska Facts and History
and

Meet Anchorage Pioneers

PLUS you'll receive your free Anchorage e-book when you join
Click on the following link

"I thoroughly enjoy Anchorage Memories,
it is absolutely magnificent" Robert