Anchorage Entertainment
Memories

You can enjoy these Anchorage Entertainment Memories again and remember your favorite bands, movies, events, and times so dear to your heart.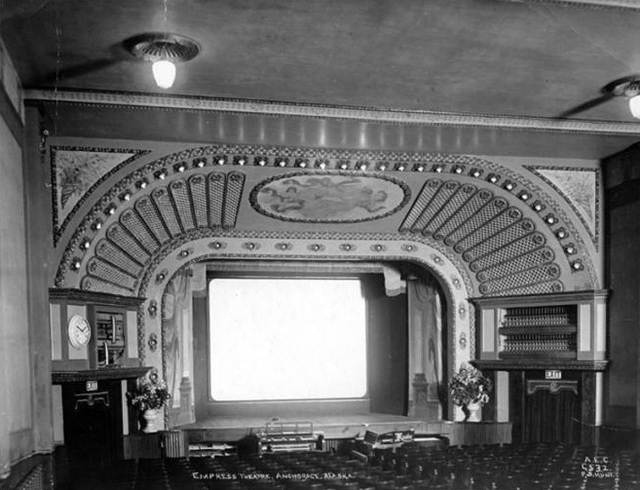 Empress Theatre, the first movie house in Anchorage
What are your memories of going to see a movie in Anchor Town?
Do you remember the Empress Theatre on 4th Avenue?

Do you remember some of the bands that were part of the Anchorage, Alaska music scene back in the 1950s, 1960s and 1970s?

Maybe it's those long winter nights, or because Alaska is so far away from the rest of the United States, or perhaps it's both.

When you live in Anchorage, you get out into the great outdoors, but you also love movies, dining out and enjoying live music or plays.
With that in mind, you'll really enjoy all the stories that follow.
What Are Your Anchorage Entertainment Memories?
Share Your Story!
Enjoy these Anchorage Entertainment Memories
Click below to see posts from other visitors to this page...

Anchorage Entertainment Memories
Remember going to the Center Bowl in Spenard for a good time trying to beat your best bowling score?
And at the Center Bowl you could spend some time with your friends at the café'.
Did you enjoy going to the many plays at the community theater and at the Sidney Laurence Auditorium in downtown Anchorage? There were also good plays to see at other auditoriums around town like West High School.
Did you know that Anchorage has had a very active Ballet group for many years?
Or maybe in the summer or winter, you liked to swim at the Spa indoor pool. A fun place to go. Did you learn to swim there through a school program?
Concerts were always fun to attend as Anchorage entertainment. Many great performers, bands and other types of entertainers have made their way to our town.

Anchorage Memories VIP Club

"I've learned a lot about my hometown of Anchorage, and you've jogged memories of things I haven't thought about for years. I can only say YAY!"  Juanita.
BONUS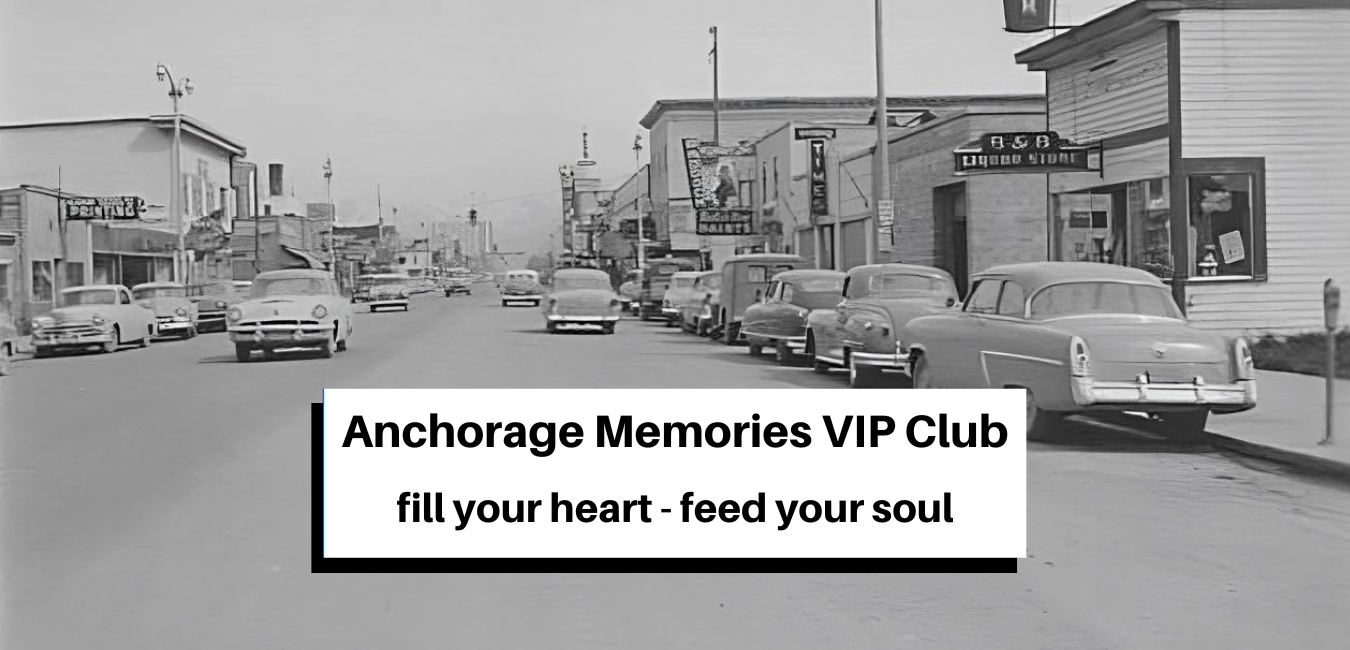 Join your free Anchorage Memories VIP Club

A treasure chest of precious Anchorage memories, delivered right to your email in-box three times each month.

Plus

Discover Alaska Facts and History
and

Meet Anchorage Pioneers
Plus, just for you:

Right after you join
you'll receive "Nostalgic Anchorage Stories"
as a special thank you

Click on the following link:

"I thoroughly enjoy Anchorage Memories,
it is absolutely magnificent" Robert
Anchorage Entertainment

Memories

Did you ever go to an outdoor concert on the longest summer day?
How bout a fun evening at the 4th Avenue Theater?
Or did you have a favorite Anchorage band?
From going to see a drive-in movie to dancing the night away to the sounds of a popular band, Anchorage residents have great memories of their favorite form of entertainment in Anchor town.
And whether you were in a band, loved hearing one play, or you were an actor in local plays or really enjoyed attending plays in local theaters, you have wonderful memories of those great times.
My family and I were involved in producing some local plays, but we also went to lots of dances at Shindig City and the Cheetah teen nightclubs during the 1960s.
Even though winters started to get long and cold, we always found something fun to do.

The Anchorage Entertainment Memories on this page are all posted here by people who either still live in and around Anchorage, or did once upon a time.
You'll love reading these cherished memories almost as much as those who posted them to preserve and to share them.

While those who live in Alaska, and especially in and around Anchor town, know all too well how far they are from the "lower 48" or "lower 49" including Hawaii. But that doesn't stop Anchorage folk from finding plenty of things to do.
Alaskan moviemakers wrote and produced movies to entertain not only Alaska, but the world.
Musicians in Alaska's largest city are second to none and provide great music day and night.
And stages across town host incredible entertainment from wonderful plays to fun shows of all kinds.

Now while you enjoy the stories above, be sure to scroll up and post your memories as well.