Anchorage Alaska
Stories

These Anchorage Alaska Stories will fill your heart with precious memories of living in Alaska's largest city back in the day.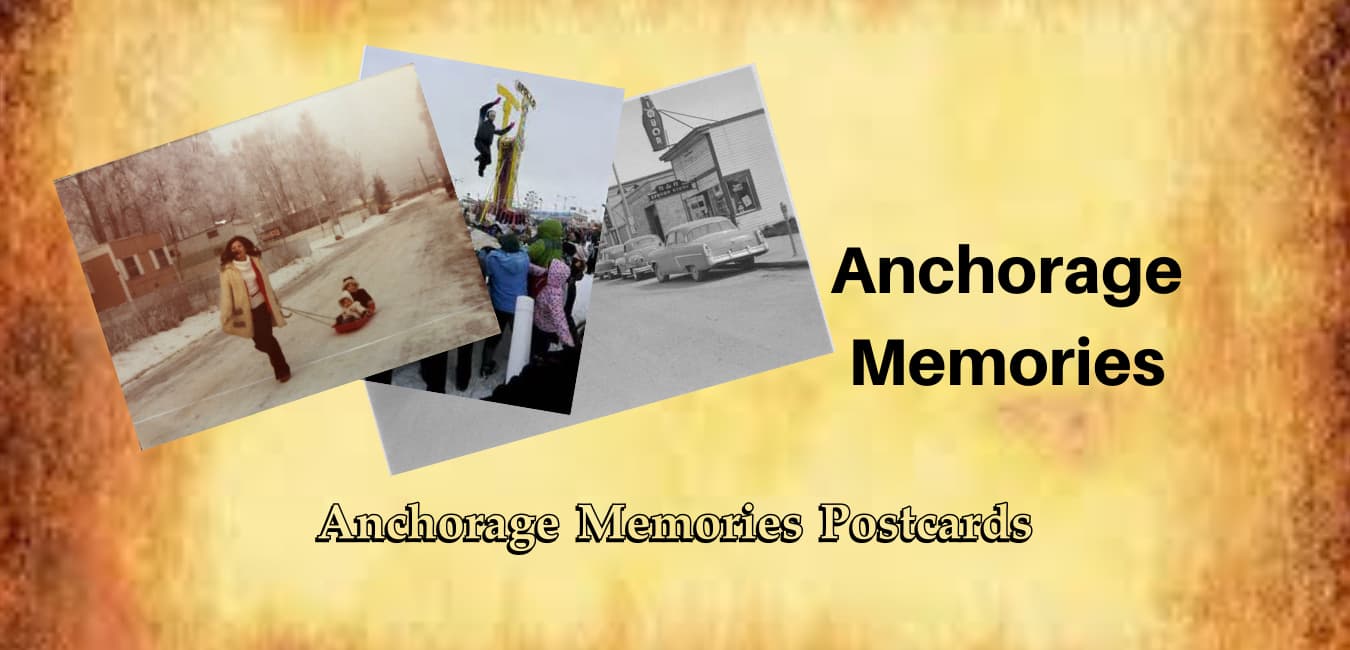 "Reading "My Beautiful Alaska"
made me almost unbearably homesick
for Anchorage and Alaska"  Darragh

"Interesting stories,
love Anchorage Memories" Christine
"I've been wanting to write about my experiences in Anchorage for years. Now, because of Anchorage Memories I can." Marci
BONUS
What's the Weather Like?

Do you have a story about your Anchorage Memories?
Share it!
Read Nostalgic Anchorage Stories Right Here
Click below to read interesting Anchorage stories submitted by our website visitors.

Posting My

Anchorage Alaska

Stories

Yes, I want to tell my story on my own web page right here.
And our website visitors will enjoy your Anchorage Memories.

Just scroll up and start posting. Right now.

It's Easy, It's Fast, It's Fun.

What Are Your Stories?

Were you living in Anchor town before Alaska became the 49th state?
Did you drive on the Alaska Highway to get to Anchorage?

Do you still live there? Or, have you moved away from the Great Land?

What are your memories of life in Alaska's largest city ?
Post your stories in the easy form above

Anchorage Alaska
Did You

Ice Skate

see a Rock Group

or a Show
at the Sports Arena?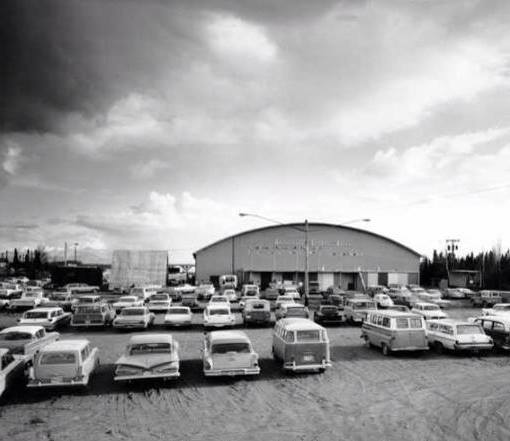 A gathering place for Anchorage entertainment
For Mary and I, while we no longer call Anchorage home, the town and all those wonderful memories of growing up there will forever be in our hearts.
Living in Alaska's largest city gave us a different perspective on our world.
We grew up in a magnificent land where we were close to nature, where our local TV weather reports always included how many minutes and seconds of daylight we had either lost or gained on that day. And where most of the supplies for living had to either be flown in, trucked in or brought in by ship.
We grew up in Anchorage, where you didn't keep a pitcher of water in the refrigerator because our drinking water came right out of the kitchen faucet, fresh and ice-cold.
We grew up in Alaska where a billion stars filled each clear night sky and where more daylight hours made summer days long, and where winter nights were long and cold.
And we grew up spending summer days swimming at Goose Lake, and winter weekends skiing at Mt. Alyeska in Girdwood, Alaska.

Did You Ever

Fly Out of

Lake Hood?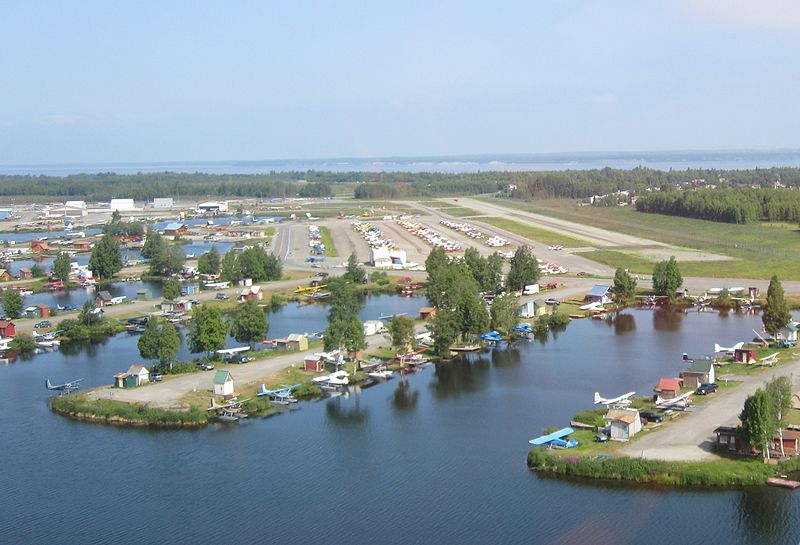 More float planes than anywhere in the world
Over the years, Mary and I have relived our years of growing up and raising our family in Anchorage. And those memories and stories are dear to our hearts.
Our children (now grown) also have lots of great memories from the many years they spent in Anchorage. And so with that in mind, we created this special place where those wonderful memories will not only be preserved, but shared with others.
Living in Anchor Town gives you a different view of America and the rest of the world. You're part of a very special place on planet earth. You're part of an incredible place where nature is still in charge, where nature is respected, admired and even held in awe.

The Anchorage Visitor's

Log Cabin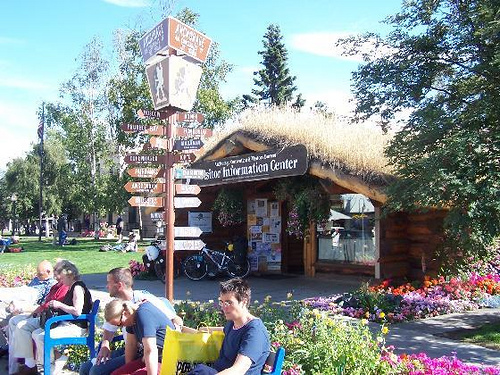 A beautiful summer day in Anchorage
They come from all over the world, to spend some time in downtown Anchorage, enjoying what some Alaskan's take for granted.
Anchorage Alaska



Did you live in Anchor Town? Do you still live there?
Our site visitors would love to read your stories.
Yes, living in Anchorage is an amazing experience. So with that in mind, we've given you the perfect place to preserve your Anchorage Alaska stories online, right here, to share them with family and friends no matter where in the world they live.

Your stories are precious and worth preserving.
It's Easy, It's Fast, It's Fun
Just scroll back up the page to the easy form and start telling your story.

BONUS
Join your free Anchorage Memories VIP Newsletter.
A treasure chest of precious memories, delivered right to your email in-box each month.

PLUS

You'll receive your free Anchorage e-book when you join.