Mission Statement

Our Mission Statement for Anchorage Memories is all about preserving your memories online.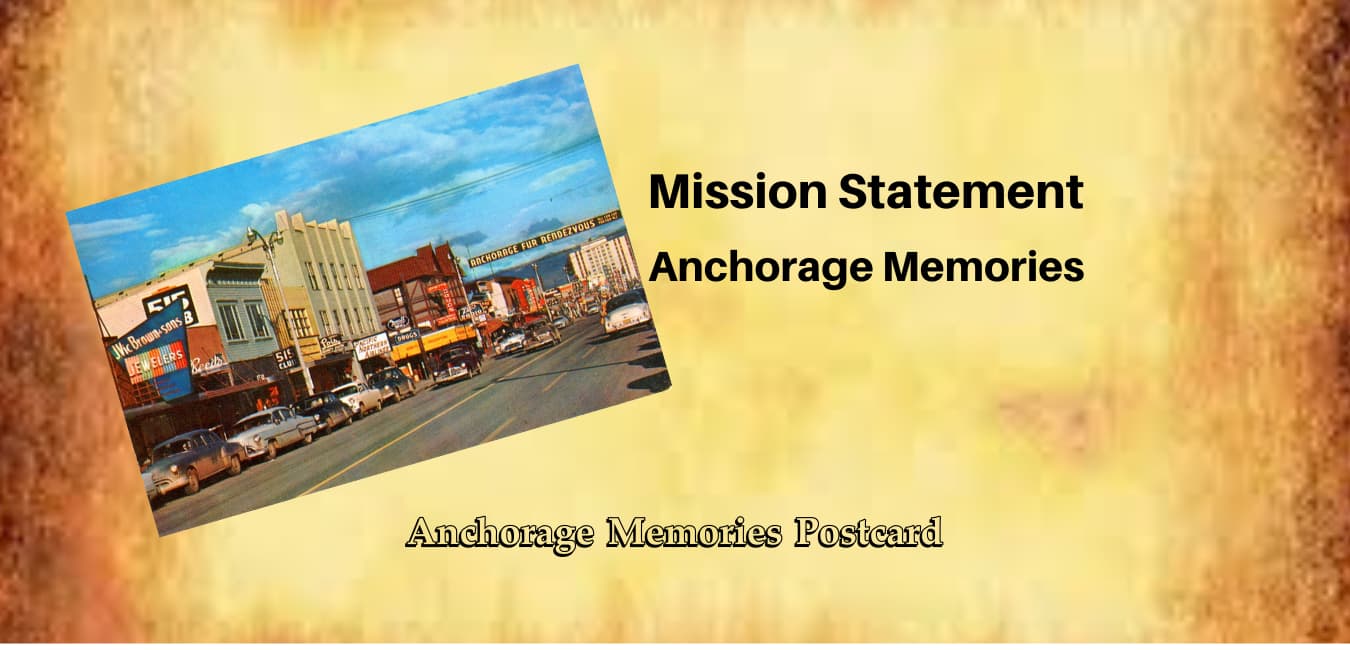 Here is our Anchorage Memories mission
To preserve and share your precious memories of life in Anchorage, Alaska in the form of stories, pictures, and video.

From early memories of Anchorage, up through the 1970s.
What happens to your precious memories?
Over time, they fade until they are sadly forgotten.
Anchorage Memories celebrates the joy.

By preserving your stories and comments online, you can easily share your memories with friends and family and with others who live or have lived in Anchorage.

Mission Statement

How You Can Participate


Our mission is also to make it EASY for you to post your Anchorage memories.

It's Easy, It's Fast, It's Fun
Our Frequently Asked Questions FAQ page answers your questions about posting your stories.
What about my questions?
You can easily contact us to ask a question, make a comment, or just to say "hey."
Creating The Anchorage Memories Website
Mike and Mary came up with the idea of creating a website for Anchorage Memories a long time ago.
Even though they no longer live in Alaska, the two have fond memories of their many years in the 49th state. Both lived in Anchorage before and after statehood and saw Anchorage grow from a small town into a big city.
Mary's family has deep roots in Alaska with their mother Fedoria spending most of her early childhood years in the Athapascan village of Point Possession just across Cook Inlet from Anchorage.
Mike's family first moved to Anchorage in 1950 when Mike was just three years old. Growing up in and around Anchorage, Mike has experienced the Alaska that some only dream of.
So, the idea of creating this website to give you a place to preserve your Anchorage memories online, come right from the hearts of Mike and Mary.
Our Mission Statement reflects our heartfelt desire.
With the internet, you can post your Anchorage Memories online so that your family and friends can enjoy reading them any time they want, regardless of where they live on planet Earth.
Your Anchorage stories get their very own web page here on Anchorage Memories.com, and you can even upload pictures if you choose to. And it's all free.
Now what could be better than that?