Anchorage Radio and Television Stories

Anchorage Radio and Television stories about your favorite local radio and TV personalities and your favorite shows.
>>>Hey, I like this website<<<

then let us know
by clicking the "Like" button
Thank You!
Do You Have a Story about Your Anchorage Radio and Television Memories?
Share it!
Nostalgic Anchorage Radio and Television Stories
Click below to see contributions from other visitors to this page...

Growing up in Anchorage and south central Alaska
  You listened to the radio and watched our local television stations.
And you have fond memories of our favorite shows.
And your favorite radio and TV personalities.
Anchorage Radio and Television

Stories

The first radio station in Anchorage was KFQD, signing on May 17th in 1924. KENI radio first came on the air on May 2nd, 1948.
Our first television station was KTVA which was started by Augie Hiebert. KTVA came on the air on December 11, 1953 and broadcast from 2:00pm to 11:30pm from the first floor of the McKinley building (now the McKinley Tower Apartments at 337 E. 4th Avenue in downtown Anchorage).
In 1955, Anchorage's second television station, KFIA began broadcasting. KFIA later became KENI-TV, now KTUU.
Anchorage Radio and Television

Stories

Do you remember listening to "Mukluk Telegraph" on KENI radio?

Do you remember "The Coke Show" with Ron Moore, Ruben Gains on KHAR and Herb Shaindlin hosting horror movies on KHAR-TV, (now KYUR) and doing commentaries and "Desperate and Dateless"?
Or how about "Ko Ko the KENI Clown" and Kartoon Karnival, or Hi-Jinks with Frank Feeman on KENI-TV, or "The Buckaroos" or "Romper Room" on KTVA?
And of course "Mother Moose" with Larry and Carol Beck, first on KTVA, then KENI-TV.
Yes, I want to enjoy the "Mother Moose" theme song below

Anchorage Women's Shows
Remember Theda Comstock's "The Woman's Touch" on KENI-TV or "Hostess House", later "The Norma Goodman Show" on KTVA?
Anchorage Show for Teens

We even had Anchorage's own teen dance show, "The Varsity Show" on KTVA.
Anchorage Radio and Television
In Anchorage, we had two television stations until KHAR-TV came along, followed by KAKM, But even with only two TV stations, it seemed like we had more to watch back then, than we do now, in a world with hundreds of cable TV stations.
We had our own local news personalities, talk show hosts, late night TV hosts and our own kids shows.
And you loved them all.
Do you remember KENI-TV channel 2 covering the Fur Rondy sled dog races in black and white, with mushers like George Attla, Doctor Roland Lombard and Herbie Topkok? And the Fur Rondy parade TV coverage?
Those were the days.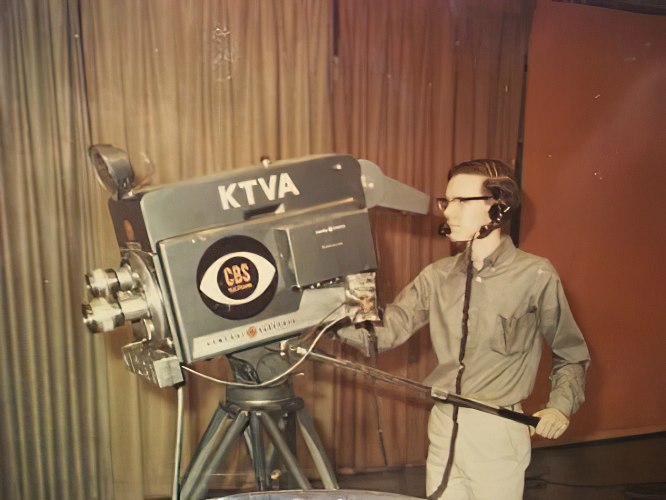 Mike went on to win an Emmy for his camera work
Mike of Anchorage Memories behind the camera at KTVA in the McKinley building studios (after the 64 earthquake)

A Note From Mike
As I wrote this Anchorage Radio and Television Stories page, I experienced a flood of great memories.
You see, I began working in Anchorage television when I was just 18 years old. While I was in High School I decided on a career in television and motion picture production. So I auditioned to work on "The Varsity Show" teen dance program on KTVA channel 11.
Because of that, I was able to be a part of the Anchorage television and radio scene.
I got to know people like Augie Hiebert, the broadcast pioneer who built Alaska's first TV station, KTVA.
I also knew Al Bramstedt senior and Junior of KENI-TV, Herb Shaindlin, Dick Rand (KoKo the KENI Clown), Norma Goodman, Theda Comstock, Ron Moore, Marcus in the Morning, Jerry Rose (Peter Bie), Chuck Talsky and so many others.
Best of all, I met my future wife Mary in the studios of KTVA where she was a staff dancer on "The Varsity Show" while I was hosting the program.
And so, as I wrote this page, it came from my heart. And I hope these stories will bring back a flood of memories for you as well.
>>>Hey, I like this website<<<
then let us know
by clicking the "Like" button
thank you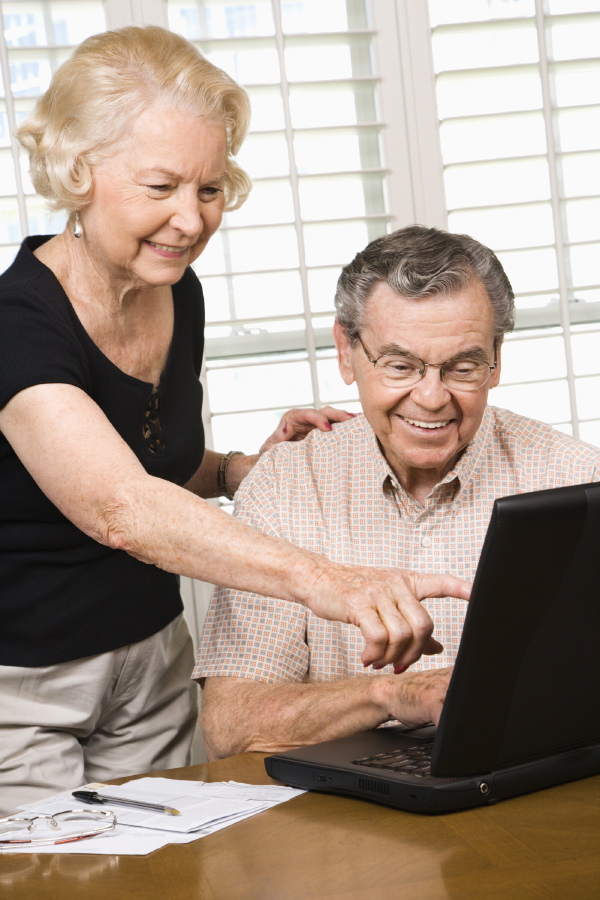 Can I Share My
Anchorage Memories?
Yes... you can share your stories and memories
about your life in Anchorage, Alaska
Show Me How to Share My Stories Right Now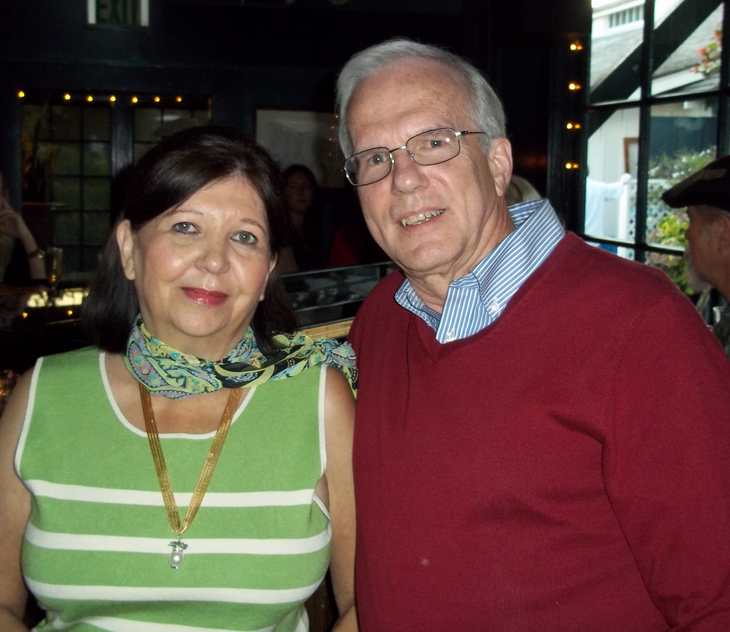 This Anchorage Memories website
created by Mike and Mary Dougherty
Copyright © 2016 - 2021 AnchorageMemories.com
All Rights Reserved
Anchorage Memories
a gathering place

fill your heart - feed your soul