Alcan Highway Stories that will capture your imagination, by people who have driven and experienced Alaska Highway travel.
Alcan Highway Stories -

Do you enjoy these stories? We'd love for you to let us know by clicking the Like button - Thank You!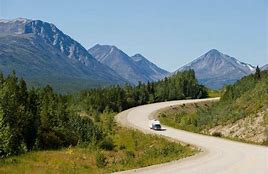 We feared our long-hair white Persian cat might be difficult to spot in the snow if she ever did escape the car.
The practical solution my dad used was to dip the tip of her tail in mercurochrome, giving her a florescent pink flag you could see for quite a way.

A preacher and his wife were moving to Anchorage.

The road for the most part was still in shape from military construction.
Roads were dirt, and a lot of bridges were still only planks.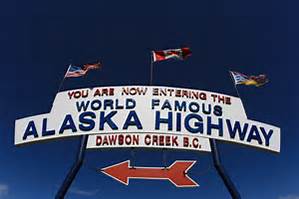 Back in the day, it was one heck of a drive.
It was a narrow, gravel covered dirt road that wound through the Canadian wilderness like it had been laid out by a drunken snake.
Flat tires were common, as were broken headlights and windshields from gravel being tossed of the road by passing cars and trucks.
Do You Have A Great Story About The Alcan Highway?
Share it!
Check out these Alcan Highway Stories
Click below to see Alcan Highway stories from other visitors to this page...

Driving the Alcan



While driving the Alcan Highway today is a long drive, it's now a much easier drive than it was when the road was nothing more than a barely two lane gravel-covered dirt road that curved around all over the place.
It's all paved now, and traveling it's 2,000 plus miles isn't much like it was "back in the day."
Gravel pelted your car

As cars and trucks passed you on the other side, gravel flying in the air caused many a broken headlight and cracked thousands of windshields.
Flat tires were a common, everyday hazard.

Alaska Highway Movie
Check out the free movie below
A movie about the Alcan highway
Because the Alcan was constructed during World War II, a movie was produced about the highway's construction titled "Alaska Highway."
The movie starred Richard Arlen and Jean Parker.
You can watch the entire movie right here. Just turn up the sound, sit back and enjoy Hollywood's version of the Alaska Highway.

Alcan Highway - History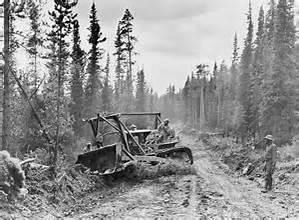 Construction of the highway
Construction of this incredible road began during World War II because the United States needed to be connected to Alaska.
The only way to do that was by building a highway through Canada.
As you might imagine, construction of the highway was incredibly difficult.

Then, in 1942, the Alaska Canadian Highway was completed.
But the highway didn't open to the public until 1948.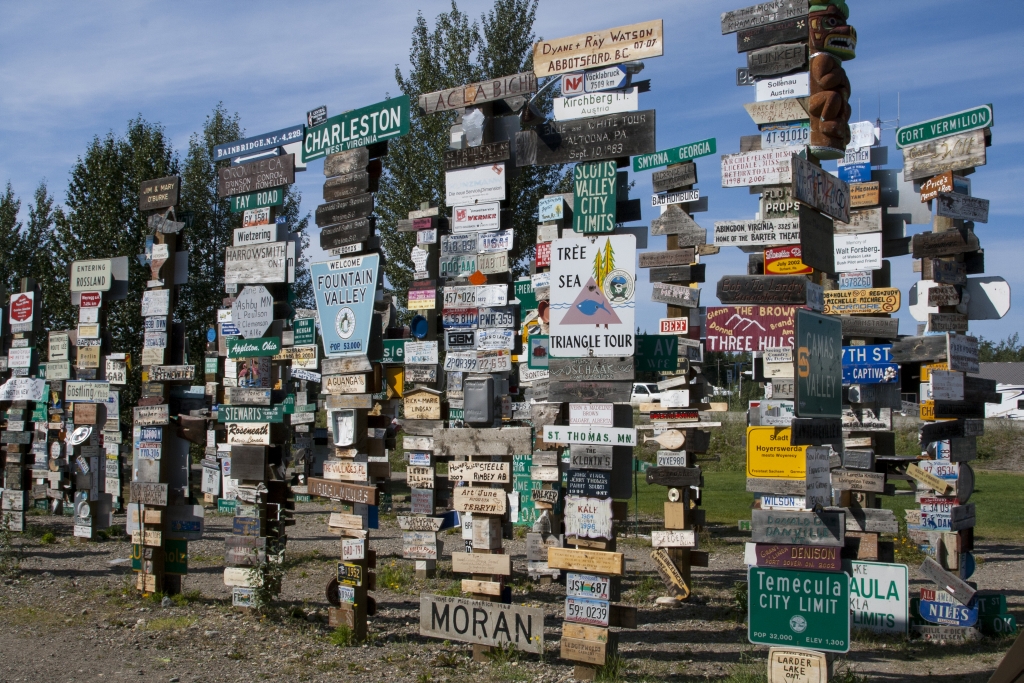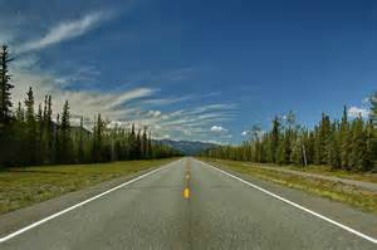 The Alaska Highway, also known as the Alaska Canadian Highway, or the "Alcan", actually begins in Dawson Creek, Canada and ends at Delta Junction, Alaska.
It's an incredibly scenic drive through beautiful forests, valleys and over majestic mountains.
The road also passes by huge, crystal clear lakes and follows along swift moving rivers. 
There are also plenty of towns, lodges and beautiful places to spend the night in your RV.
When you take the drive today, try to imagine when it was just a thin, two lane, gravel-covered dirt road. Then try to imagine how difficult it was for the many thousands who drove the highway back in the day.
Back then, service stations, auto repair, restaurants and lodges weren't as plentiful as they are today. So when you had a breakdown out in the middle of  who knows where, you were totally at the mercy of others who were driving the road. Fortunately, drivers would stop to offer assistance.

Yesterday and today, the highway was and is an incredible journey.
Adults, who as children, took the journey with their parents back in the day, still recall the amazing road trip and have stories to tell.
Did you drive the Alaska Highway?
Post your story so we can share your experiences.
To learn more, visit the Alaska Highway House right now

Anchorage Memories
welcomes your stories and memories!
Please consider sharing your stories and memories about life in Anchorage and vicinity
from years gone by.
For more information, Click Here

By Mike and Mary Dougherty
Copyright © 2016 - 2019
AnchorageMemories.com
All Rights Reserved
Wonderful Anchorage Memories
that fill your heart and feed your soul