What I Learned Driving the ALCAN Highway Seven Times
Ride along and discover What I Learned Driving the ALCAN Highway Seven Times and get a feel for the highway in the 1960s.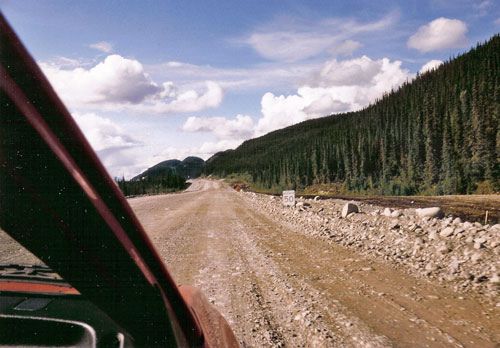 An unforgiving road trip
During college and grad school years I had occasion to drive the Alaska Highway seven times.

by Ric Swenson
My first trip was in 1967 from Tacoma to Anchorage.

My father managed the Carrington Co. in Anchorage and asked me to drive a brand new IH Travelall vehicle from Seattle to Anchorage. It sounded like a good adventure so I agreed.

A friend at PLU needed to get home to Petersberg, Alaska and I gave him a ride to as close to Petersberg as we would get.

In college, I had a Honda 250 Scrambler motorcycle and loaded it in back of the truck because I wanted to ride around Alaska during the summer.

The ALCAN Highway was all gravel for about 1400 miles, as I remember. The new truck took the bumps and grinds of the road very well. I did lose the windshield with a crack, to a rock launched by an 18 wheeler but apart from that, the trip was magnificent.

The views of the mountains and lakes were wonderful. The trip took me about 5 days as I remember. I drove until tired and then stopped at one of the few gas stations and slept in the truck.

My parents were happy to see me and my Dad helped unload my motorcycle. I was surprised when Dad asked if he could take the bike out for a spin. I said, "Dad, are you certain?" then he told me of his job as a high school youth delivering auto parts at night in Portland, Oregon on an Indian brand bike.

He handled the bike like a pro and my admiration for him grew even more.

That summer I explored many areas near Anchorage and traded the bike in partial payment for a sports car. Dad arranged for shipment of the car back to Seattle by barge and I flew back to SeaTac.

Trip two was a similar adventure.

I left my car with my girlfriend in Tacoma and drove a new Travelall over the ALCAN highway to Anchorage. Another long drive on gravel and I had learned to avoid 18 wheelers, so no loss of windshield.

When available, I listened to the radio and stopped to rest as before. Another 5 day journey through God's country.

I got a job in the oil fields off cook Inlet that summer, on an oil rig called the VENMAC, drilling for oil and became a bull cook for Universal Services Co.

Trip three was similar, from Seattle to Anchorage.

More gravel roads and just one flat tire. Using a jack on the side of a gravel road proved to be a challenge, but I got it done at last. Several kind folks stopped and asked if I needed help, but I thanked them and fixed it myself.

I remember the pleasure of leaving the bumpy gravel ALCAN Highway to finally reaching pavement!

Trip four was from Tacoma to Anchorage in a VW bug.

I had built a screen for the front of the car to keep me safe from rocks and found that it worked very well. I drove night and day and made the trip in just three long days.

My folks were very surprised at how fast I made the trip. I had a Blaupunkt tape player and listened to Hamlet and Three Dog Night all the way.

What I Learned Driving the ALCAN Highway
Seven Times
Trip 5 was from Tacoma to Anchorage in a Chevy Impala.

I took my time and enjoyed the scenery more this time. Lunch by a lake was a favorite stop.

I had a job on a tug boat that summer, again on Cook Inlet and worked 7, 12-hour days. I was amazed at the money I made, which paid my tuition and allowed me to buy another sports car and have it shipped to Seattle.

It sounds like I had a lot of cars… and in my life I have had totally 43 cars, trucks, and bikes.

That started when at age 13, in 1962 I bought a 1941 big black Chrysler for 50 bucks, replaced the water pump, waxed it and sold it for $250. I was always buying old cars and fixing them up to sell at a profit… to buy a better one.

Trips 6 on the ALCAN
Driving a fully loaded VW Bus from Anchorage to Tacoma along with wife and Pablo, our Yorkie dog.

We headed for grad school at U. of Puget Sound. It rained the whole trip, and we got very good at tent set-ups. We took our time and really enjoyed the vast vistas along the long road. Again, gravel.

Trip 7 on the highway
In 1976 from Tacoma to Anchorage with the bus and a full load of "stuff" acquired in grad school.

I got my MFA that year in ceramics and art. The weather was great, and we really enjoyed the trip a lot.

I returned to teaching in Anchorage and never drove the paved Alaska highway. All-in-all, many happy memories.

As an aside, My Uncle Currie "Swede" Swenson was a "cat skinner" in 1942 helping to build the original ALCAN Highway.

He told many stories about the life in camps along the way.
And that's What I Learned Driving the ALCAN Highway Seven Times.

Anchorage Memories VIP Club

"I've learned a lot about my hometown of Anchorage, and you've jogged memories of things I haven't thought about for years. I can only say YAY!"  Juanita.
BONUS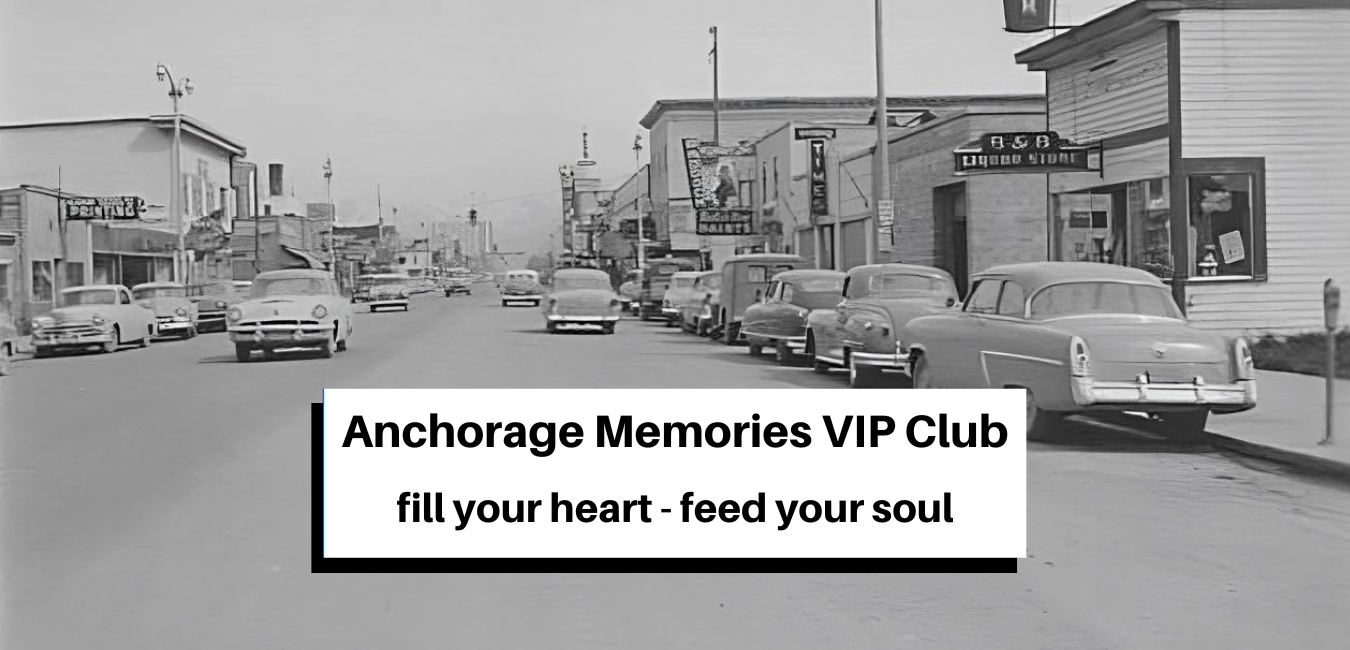 PLUS

Join your free Anchorage Memories VIP Club

A treasure chest of precious memories, delivered right to your email in-box three times each month.

Discover Alaska Facts and History
and

Meet Anchorage Pioneers

PLUS you'll receive your free Anchorage e-book when you join
Click on the following link

"I thoroughly enjoy Anchorage Memories,
it is absolutely magnificent" Robert