Anchorage Alaska Restaurants

You'll fondly remember your favorite Anchorage Alaska Restaurants in these stories that will take you back. From burgers and fries to steaks and more.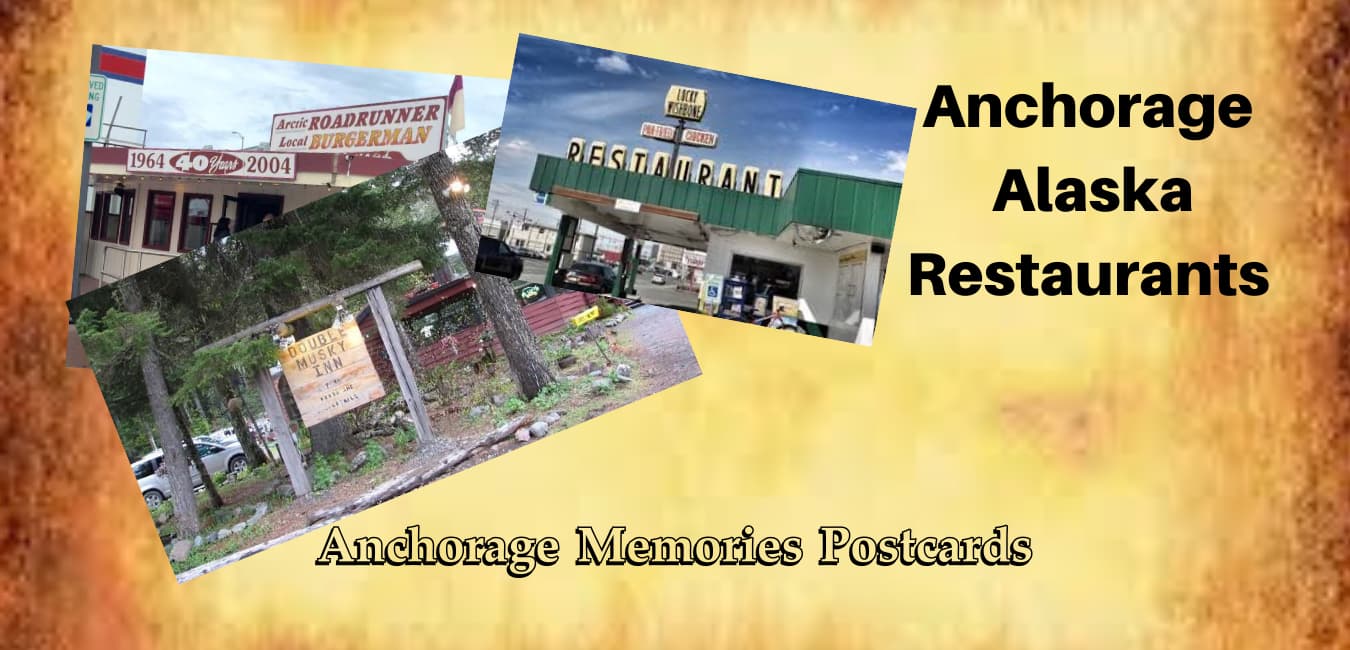 Remember burgers at the Arctic Roadrunner, yummy corn dogs at the Fur Rondy and fine dining at Alaska's own Double Musky Inn located in Girdwood?
Alaskans love food
And everyone has their favorite restaurants. Could it be those long winter nights or those long summer days?
We don't know, but take a moment to enjoy the stories below and remember when.
We guarantee you'll get hungry just thinking about your favorite places to eat.
What Are Your Favorite Anchorage Alaska Restaurants?
Tell us about it!
Enjoy These Stories of Favorite Anchorage Alaska Restaurants
Click below to see what other visitors have to say...

BONUS
Join your free Anchorage Memories VIP Newsletter.
A treasure chest of precious memories, delivered right to your email in-box each month.

PLUS

You'll receive your free Anchorage e-book when you join.
What Are Your Favorite

Anchorage Alaska

Restaurants

The list is pretty long -
Do You Remember These?
And we didn't come close to naming most of them.
Anchorage Alaska restaurants are a great escape from long winters and they quickly become almost a part of the family. And when summer finally arrives, our favorite restaurants are part of what's great about Alaska summers.
How to Get

People from Anchorage

Talking

Just ask them if they ever visited the old A&W Drive-In where the lions were on display.
Or ask them what burger they like to order at the Arctic Roadrunner. Or ask them how often they visit the Lucky Wishbone.
Most will tell you how had the best burger, the best fries, and where to go when it's time to have a really nice dinner, in or near Anchor town.
How Did It All Begin?
Many of these fun stories about favorite Anchorage Alaska Restaurants include how they got started and other interesting facts that you might not already know.
And you may get to know the owners as they tell you how they created the restaurant you came to love.

And the pictures that accompany the stories really take you back.
So what special place are you thinking about now?
The White Spot
The original A&W Drive-In
The Arctic Roadrunner
La Cabana
A wonderful steak at Club Paris
Anchorage's Tastee Freez
Benny's Food Truck
And the list could go on and on.
Are you hungry now? We sure are.