About Mike and Mary

And how they preserve your Anchorage Memories on this nostalgic website in stories, pictures and video.

About Mike and Mary -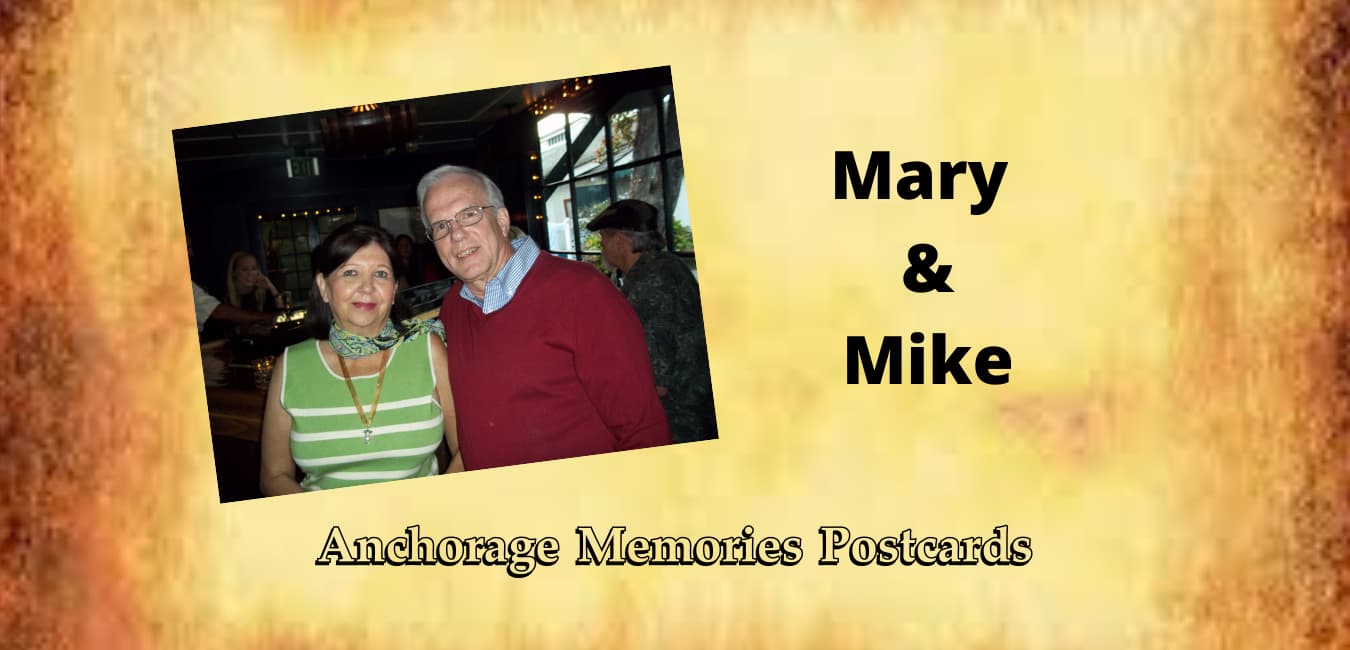 "Interesting stories, love Anchorage Memories." Christine
"I love looking at the photos you share." Beth
Mary and our children

Nikki and Chris,

on a sled in Spenard


it's all about family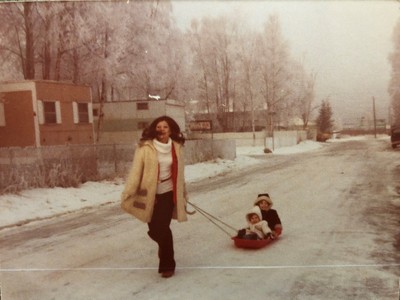 Mike behind the camera

at KTVA channel 11

in the McKinley building

in downtown Anchorage, 1965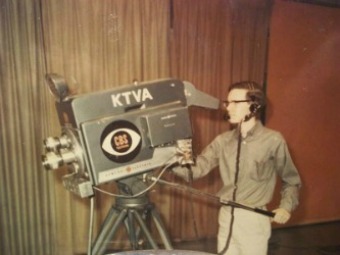 Mike and Mary

grew up in Anchorage


First arriving from California in 1950 when he was just 3 years old, Mike grew up in and around Anchorage. His father helped build Anchor town and their entire family fell in love with Alaska.
Mary was born and raised in Anchorage. Her Alaska roots go way back. Her mother first came to Anchorage from Point Possession, just across Cook Inlet from Anchorage. Mary's mom and dad both worked on the Alaska Railroad.
"Thank you, thank you, thank you! I am so grateful for this Anchorage Memories website"
Robert
They both went to school in Anchorage, enjoyed movies at the 4th Avenue Theater, listened to "The Coke Show" (Mike worked on it with Ron Moore), and enjoyed burgers at the Arctic Roadrunner. And both Mike and Mary survived the 1964, Good Friday earthquake.
"We're passionate about preserving your Anchorage Memories and giving you easy access to wonderful memories on this website."

Nostalgic Anchorage Stories


When it comes to stories about growing up in and around Anchorage, Mary and Mike have a treasure chest of amazing memories to share.
And when you visit the pages of this website, you'll quickly discover that Mary and Mike have been very busy collecting stories and comments from a whole bunch of happy visitors to Anchorage Memories.
About Mike and Mary

we lived it


Mary, Nikki and Chris

enjoying Cook Inlet
Growing up and living in Anchorage, Alaska is a special and unique experience that we've spent our entire lives explaining to people we meet in the "lower 48".
Alaska fascinates them and they love hearing "Humorous Stories from ALASKA... and beyond", a live show of stories Mike and Mary present, based on Mike's book of the same name.
About Mike and Mary


From the beautiful site of the Northern Lights dancing in the night over the city, the surrounding majestic snow capped mountains and memories to cherish for a lifetime, Mike and Mary have created a very special website where you can visit anytime you need a gentle reminder of Anchorage days gone by.
And you'll find it all here in stories, comments, pictures and video.

BONUS
Join the Fun
Your free Anchorage Memories VIP Newsletter brings you monthly nostalgic stories and pictures of Anchorage back in the day.
Plus
you receive a free Alaska book when you join! Check out
Anchorage Memories VIP
right now.
>>>Hey, I like this website<<<
then let us know
by clicking the "Like" button
thank you

This Anchorage Memories website
created by Mike and Mary Dougherty
Copyright © 2016 - 2021
AnchorageMemories.com
All Rights Reserved
Wonderful Anchorage Memories
that fill your heart and feed your soul