Great Alaskan Earthquake Survivor

A powerful story about a young teenage girl caught in the JC Penney building during the 1964 earthquake. An amazing story of survival.

Great Alaskan Earthquake Survivor -

"It was the most terrifying day of my life." Mary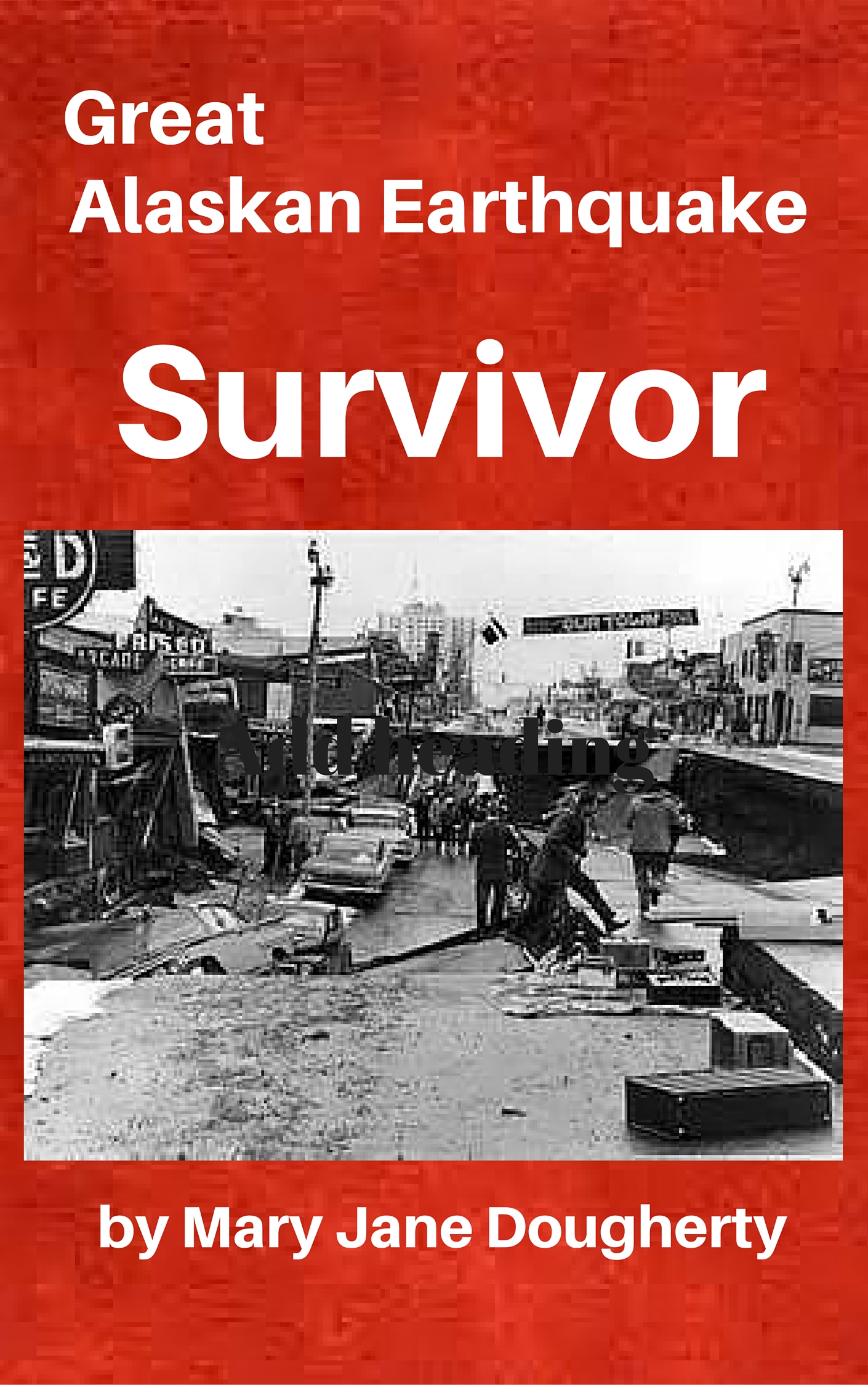 My name is Mary Jane Dougherty and this is my story. The story of how my brother Norman and I survived the 1964 Alaska earthquake.


When the "Great Alaskan Earthquake" struck, my brother and I were in JC Penny's in downtown Anchorage.
Moments later we were running for our lives as the JC Penny building was collapsing all around us during one of the strongest earthquakes ever recorded in North America.
This is my story of survival.
Great Alaskan Earthquake Survivor - Yours Free



Yes, I'm an earthquake survivor, and this is my story of the amazing things I experienced and witnessed during that horrifying Good Friday earthquake. And it's yours free.

An amazing story of survival for a young teenage girl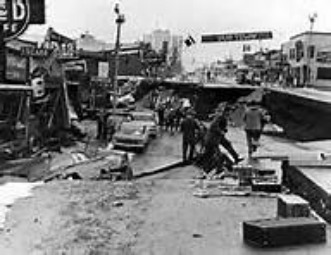 "The ground was rolling like waves on the ocean and we were breathing in all that choking dust."
"The noise of the earthquake sounded like the hardest wind imaginable. It was deafening."
Mary Jane Dougherty, author

Now you can experience the Great Alaskan Earthquake through the eyes of a survivor, because I've told my  incredible story in this exciting book.
Even writing this book was a traumatic experience, because what I saw and the terror I experienced on that day, still live on in my memory after all these years.
The Experience

Are you a survivor of the Good Friday, March 27th, 1964 earthquake?
Then we share a common bond -
You will relate to, and appreciate what you'll experience when you read my story.
Get Your Free eBook Right Now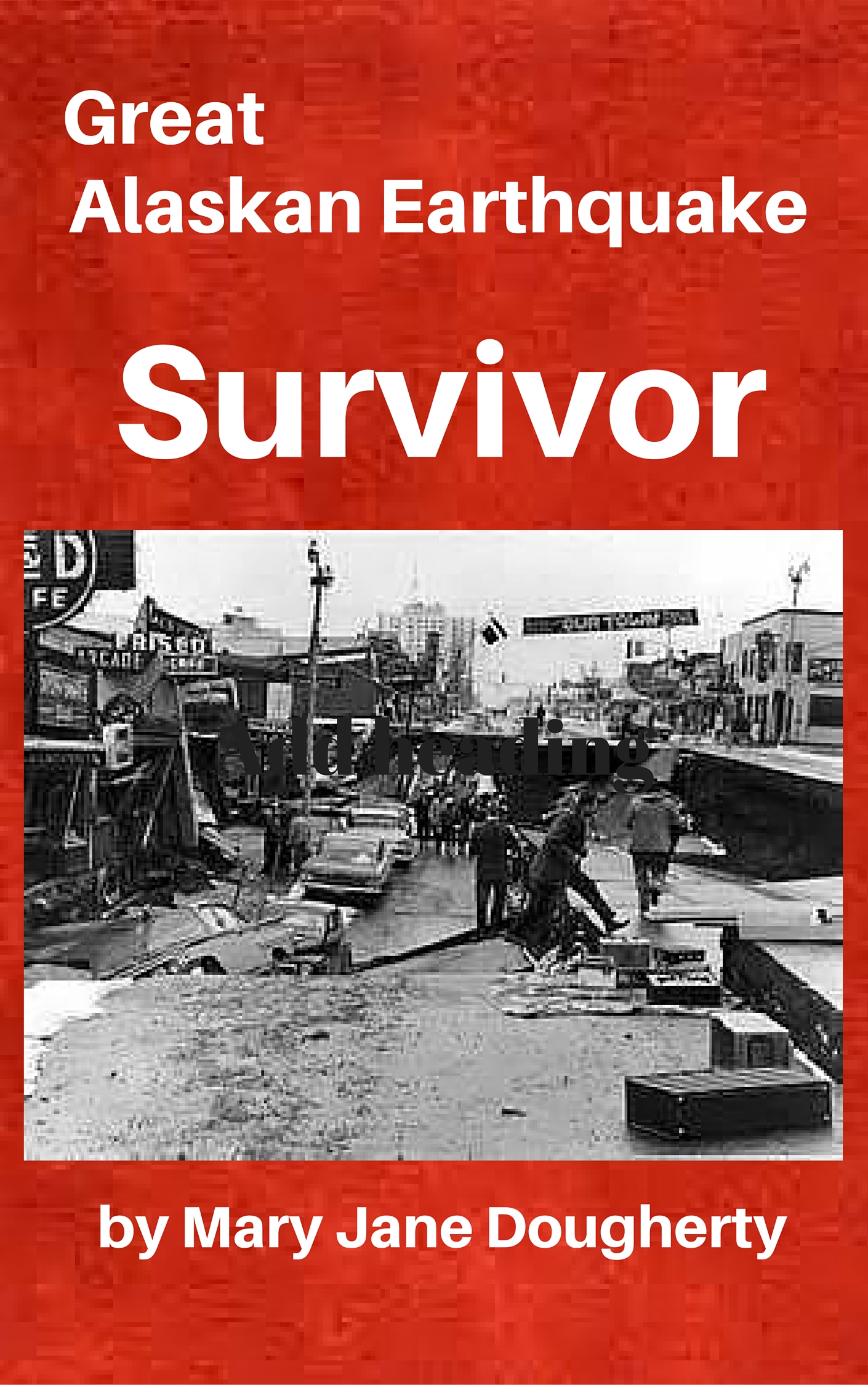 You can download Mary's story of survival right now.
This is an instant download that you can read on your laptop or portable device, at home or on the go.
Once you start reading Mary's story, you'll find yourself caught up in the moment as you follow her and her brother through Anchorage's JC Penny building and outside where stones rain down as huge concrete slabs crash onto the sidewalk all around you.
You'll experience the rolling earth, howling wind and choking dust that surrounded them as they desperately searched for a safe place.

Great Alaskan Earthquake Survivor
A Must Read

If you experienced the earthquake, or just want to know what it was like, Mary's book is a must read.
There have been many stories told about the 1964 earthquake, but this story, seen through the eyes of a teenage girl as she saw her world of Anchorage being torn apart, is an experience you won't forget.
Do you like this website?
let us know by clicking the Like button

Jan 20, 20 12:01 PM

Anchorage Radio and Television stories and pictures about the shows and personalities we remember growing up with in the 49th state.

Jan 15, 20 08:57 PM

Post your Alaska Adventures right here and share your stories so everyone can experience the Great Land.

Jan 01, 20 10:05 AM

Anchorage Memories brings you nostalgic stories, pictures and videos of memories from in and around Anchorage, Alaska and lets you post your precious memories and comments.
Anchorage Memories
welcomes your stories and memories!
Please consider sharing your stories and memories
about life in Anchorage and vicinity.
This Anchorage Memories website
created by Mike and Mary Dougherty
Copyright © 2016 - 2020
AnchorageMemories.com
All Rights Reserved
Wonderful Anchorage Memories
that fill your heart and feed your soul