Anchorage Varsity Show
eBook

Your Varsity Show eBook is a fun look at Anchorage's teen TV dance show on KTVA channel 11 from 1959 to 1971. With a book foreword by Ron Moore.
And it's Free
Remember - it's a free ebook

"Thank you, this is a treasure" Cheryl
From 1959 to 1971, The Varsity Show ran live on KTVA channel 11 in Anchorage, Alaska.
The show was Anchorage's answer to the American Bandstand TV show and it featured Anchorage area teens dancing on TV to the latest hit songs of the day.
But that's not the whole story.
Anchorage high school students earned scholarships by becoming staff interns on the show.

Featuring a Foreword

by Ron Moore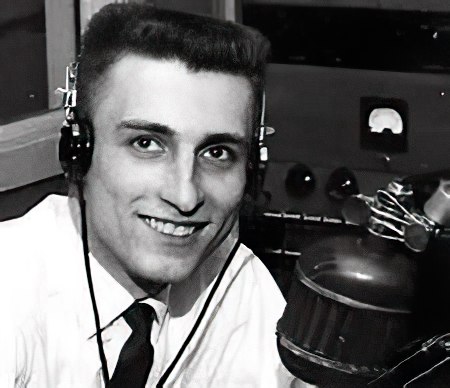 Yes, The Royal Coachman himself, Ron Moore provided the foreword for this historic Anchorage broadcasting ebook.
As the "Dick Clark of Alaska" Ron was in front of the camera on The Varsity Show as well as behind the microphone on The Coke Show which you can actually hear and read about right here on Anchorage Memories.com
When you download your free copy of this fun ebook, you'll get to see how much Ron enjoyed his time on Anchorage's teen TV dance show.

The Varsity Show

in Pictures

Show Crew 1963 - 1964

Live band

performing on the show

circa 1967
Host Mike Ray

and staff dancers

1968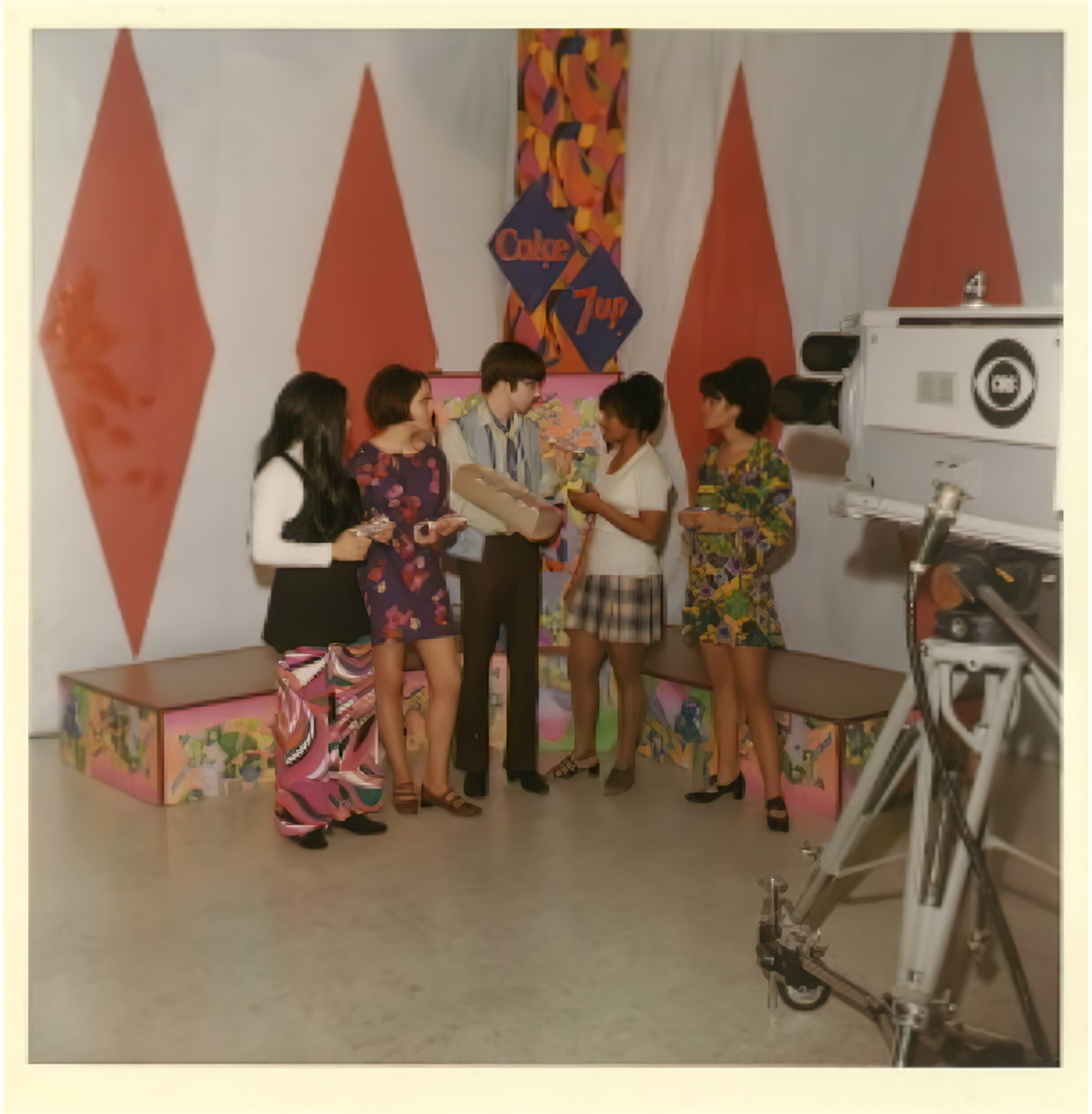 The show ran

from 1959 to 1971

on KTVA channel 11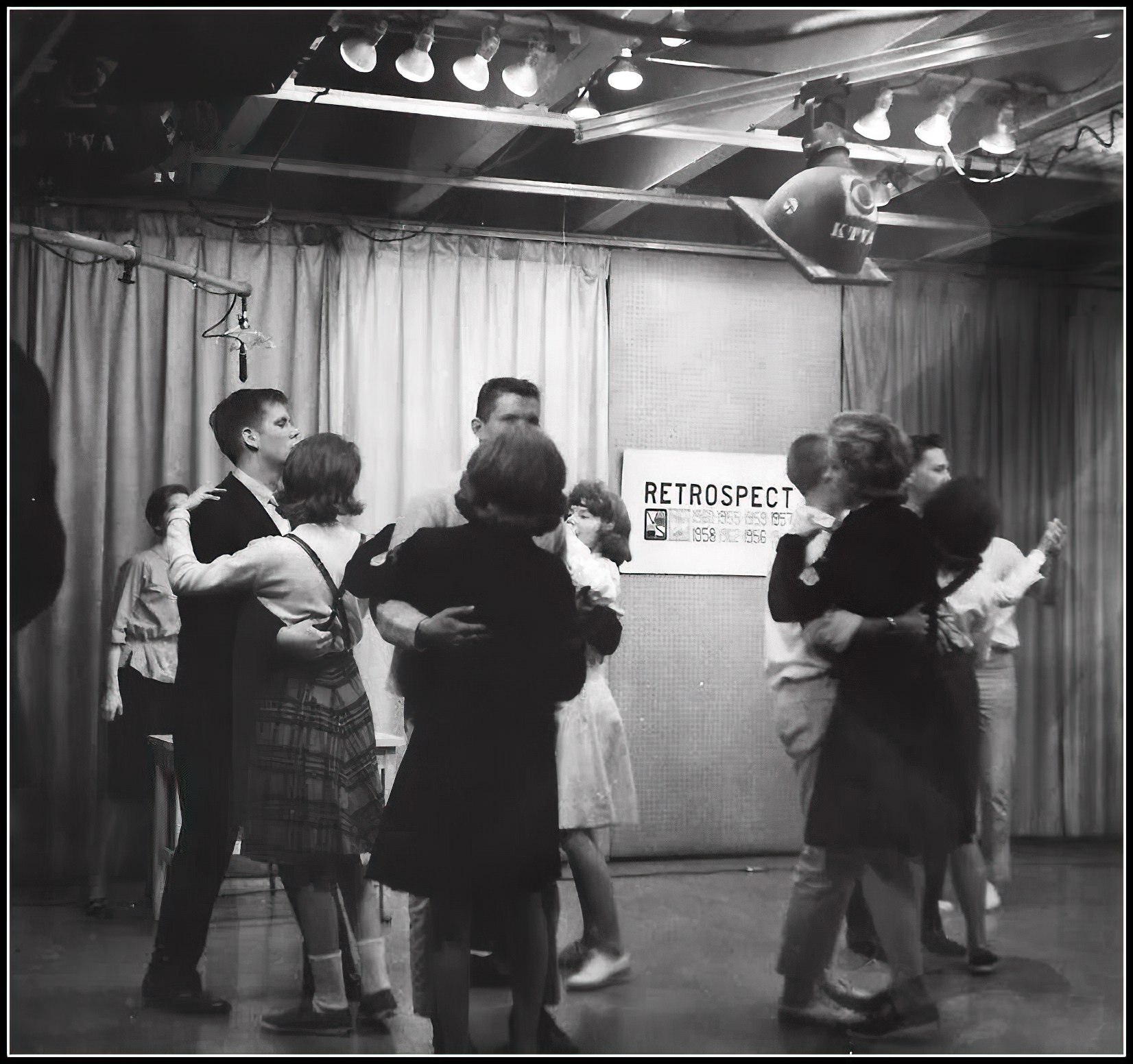 Show crew, circa 1967

Dave Michael in foreground

Tom Dougherty and Ray Malott

behind the cameras

Host Jim Roach

and West High Cheer Leaders

1963 - 1964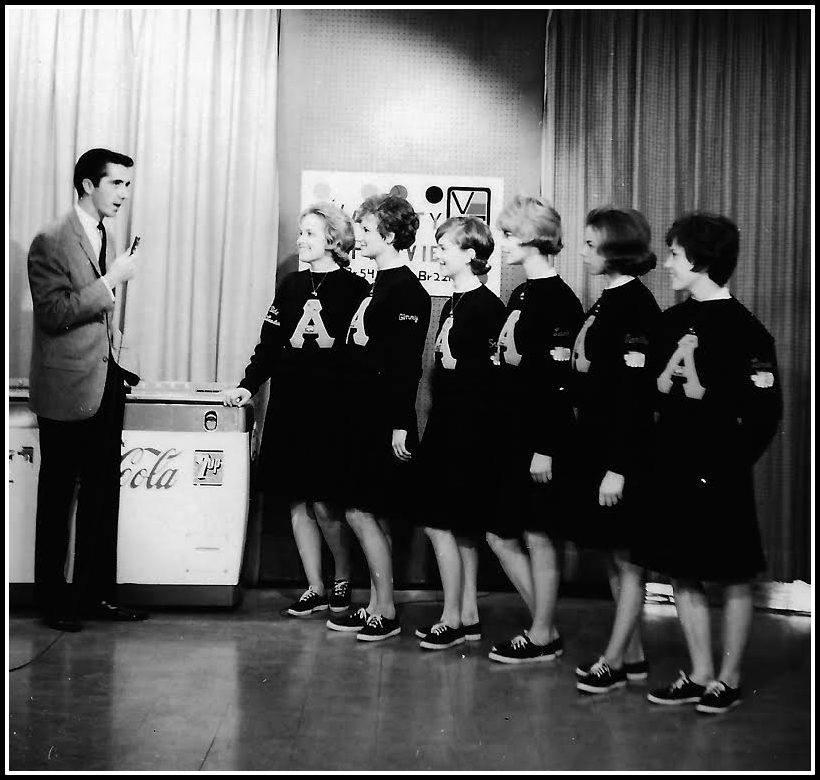 Host Jim Roach with

Jon Carter behind the camera

1963 - 1964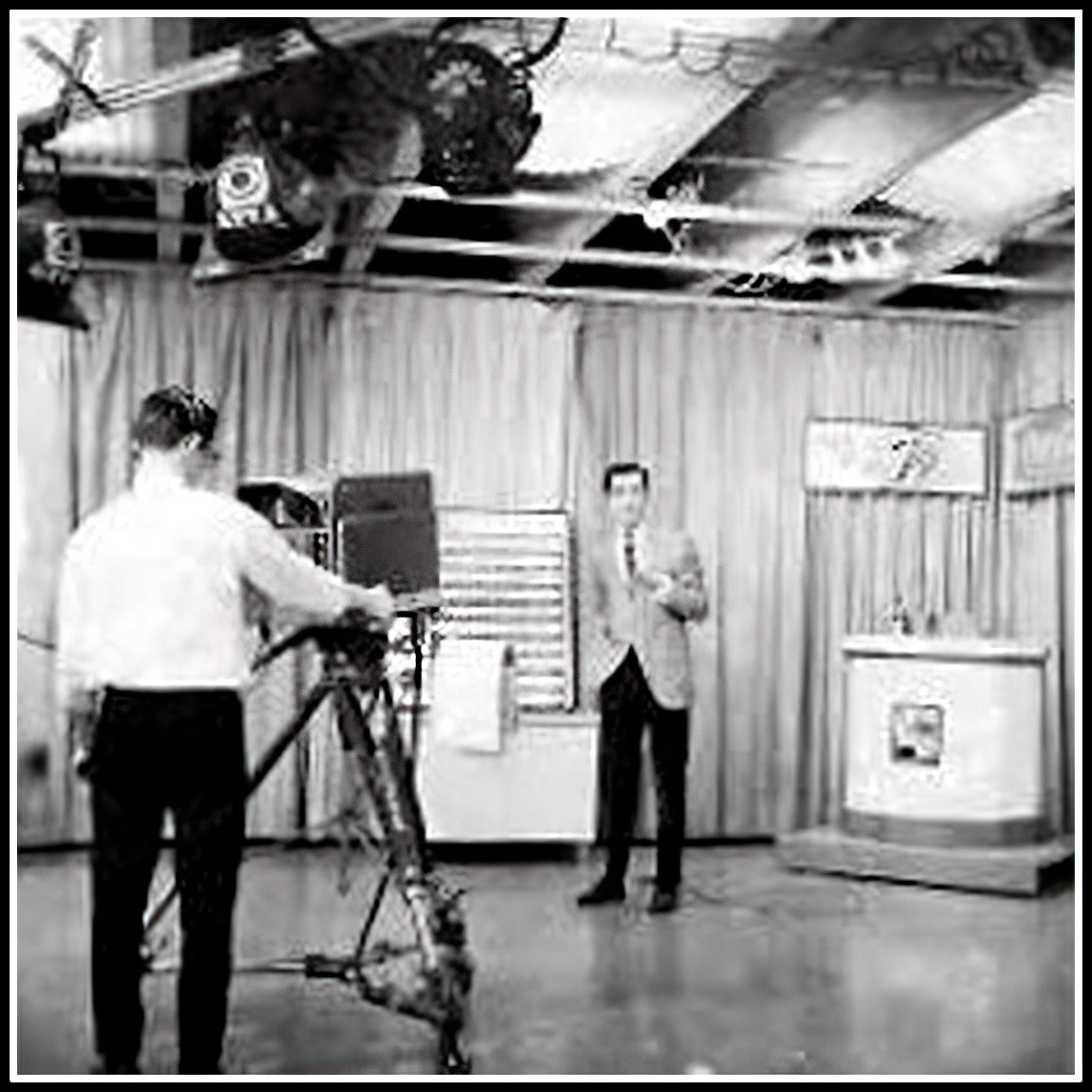 Ron Moore hosting

in the white coat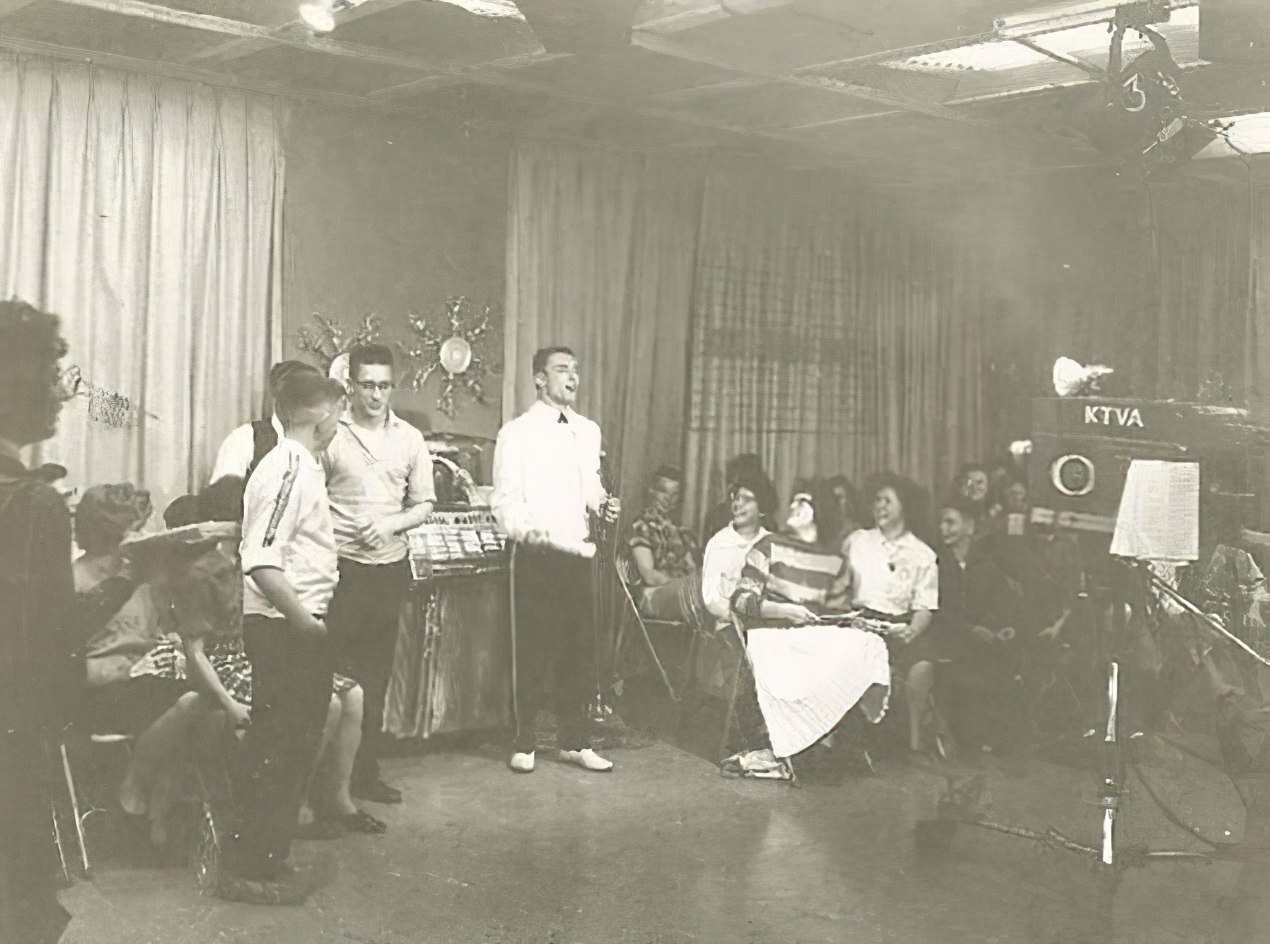 Varsity Show crew member

Sylvia Smith

1963-1964
The Varsity Show eBook

It's Yours Free

With a book foreword by Ron Moore, you'll love this stroll (wasn't that a dance?) down memory lane as you relive your teenage years in and around Anchorage, Alaska.
Do you remember when it all started with "Chuck's DJ Dance Party"?
Get this book right now - it's free - and learn all about when and how teens in Anchor town danced on TV when Saturday's came around.
You might even find your name, or a friend's name among the books pages as a member of the show's audience, a band that performed on the show, or as a member of the show's staff.
And you'll also discover a fun chapter devoted to celebrities and local bands that were featured on the show as well. Here's a hint. One celebrity sang with "The Animals" and "War". Another had a group known as "Dawn". And one local band had a regional hit and toured all over Alaska. Another popular local groups name had to do with "starting illegal fires".
Want to know the answers?
Grab your free copy of The Varsity Show ebook right now.

Anchorage Memories



This website is all about preserving your precious Anchorage Memories.
Check out all the fun pages on this website including The Varsity Show memories page, The Coke Show and all the other great pages of nostalgia collected right here.
And remember, you can post your memories here too.

>>>Hey, I like this website<<<
then let us know
by clicking the "Like" button
thank you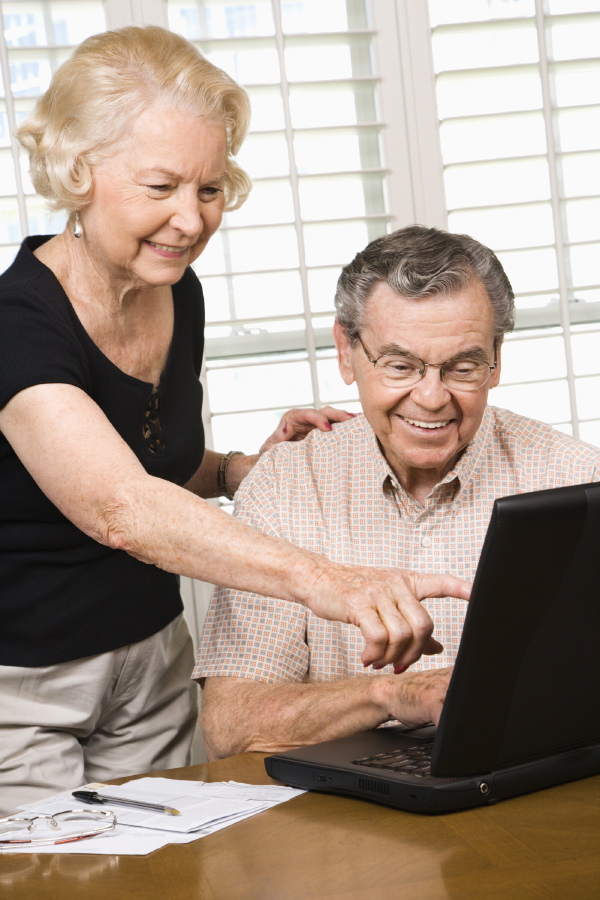 Can I Share My
Anchorage Memories?
Yes... you can share your stories and memories
about your life in Anchorage, Alaska
Show Me How to Share My Stories Right Now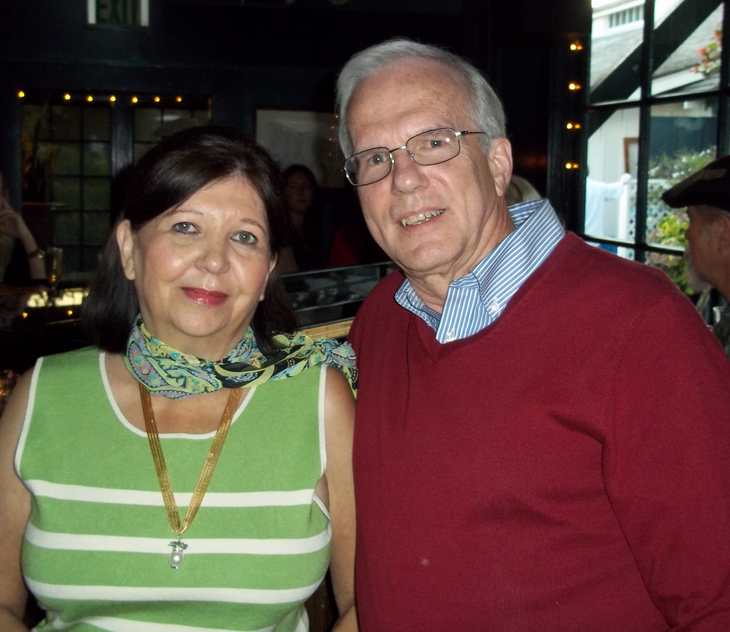 This Anchorage Memories website
created by Mike and Mary Dougherty
Copyright © 2016 - 2021 AnchorageMemories.com
All Rights Reserved
Anchorage Memories
a gathering place

fill your heart - feed your soul