Alaska 1964 Earthquake in Pictures - rare pictures help tell the story of the destruction caused by the 9.2 quake that lasted 5 minutes.

If you enjoy these pictures, we'd love for you to let us know by clicking the Like button - Thank You!
The following pictures are by Donald Cutler
These photos were taken by Donald Cutler's mother following the 1964 earthquake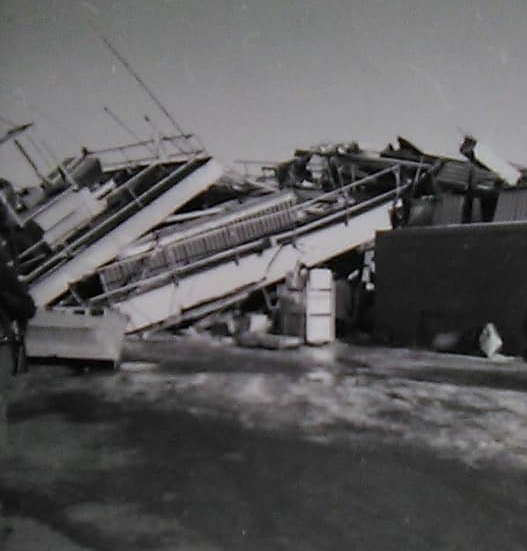 The following Pictures were taken by Helen Bucy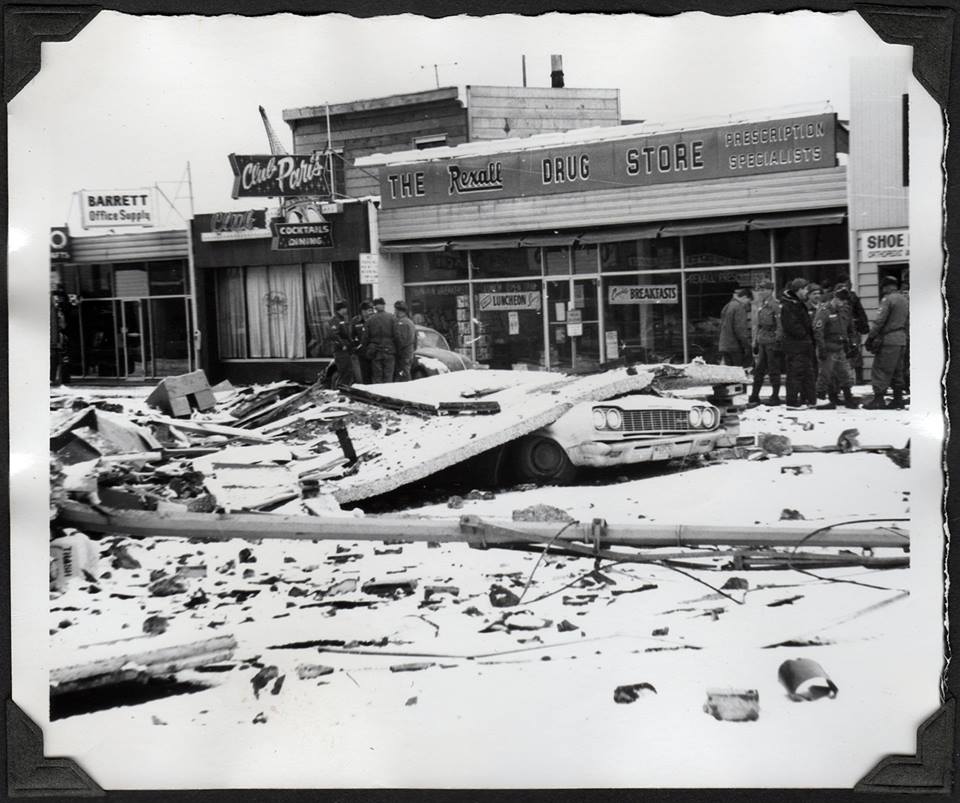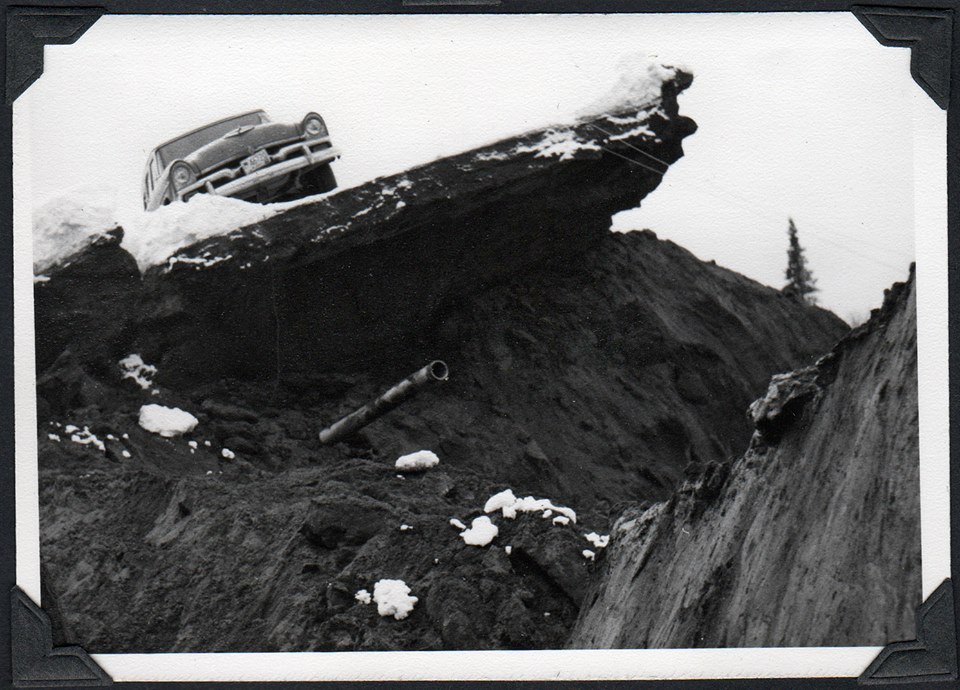 These black and white photos taken by Helen Bucy of the destruction caused in Anchorage by the Alaska 1964 earthquake have an almost haunting quality about them.
It seems that no matter how many pictures and videos of the earthquake we see over the years, we can still be amazed by the sheer force of nature as captured by those who experienced that Good Friday earthquake.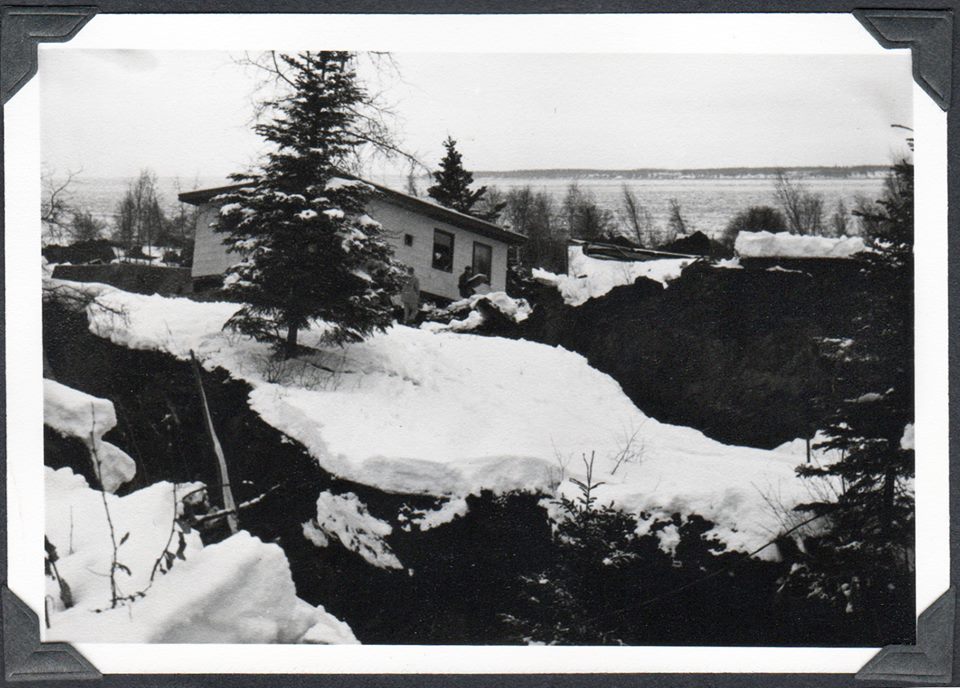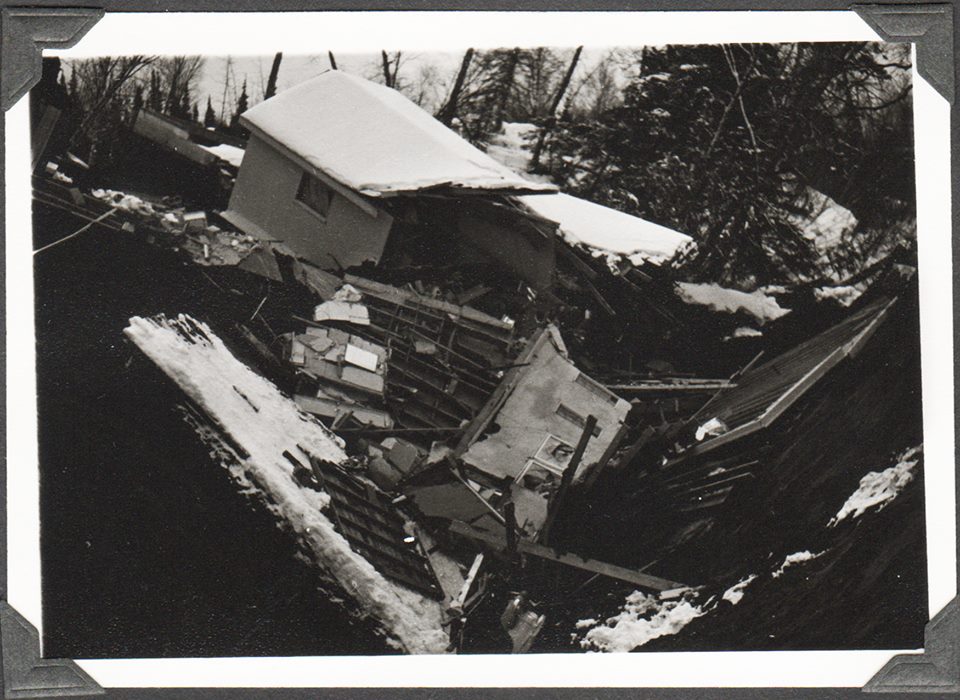 Get your FREE ebook
"Great Alaskan Earthquake Survivor"
right now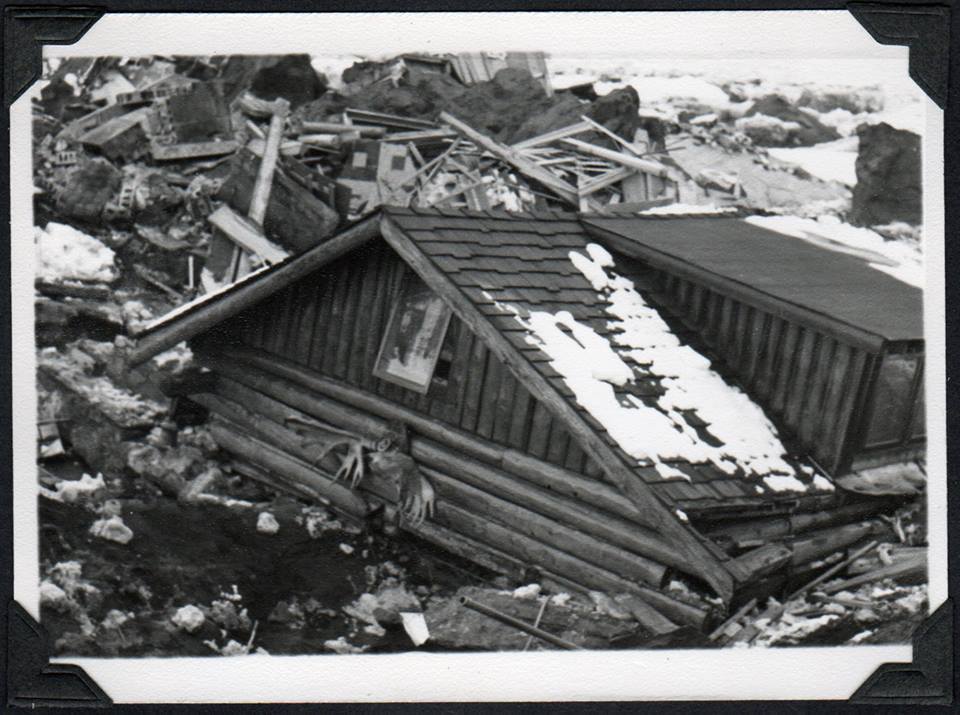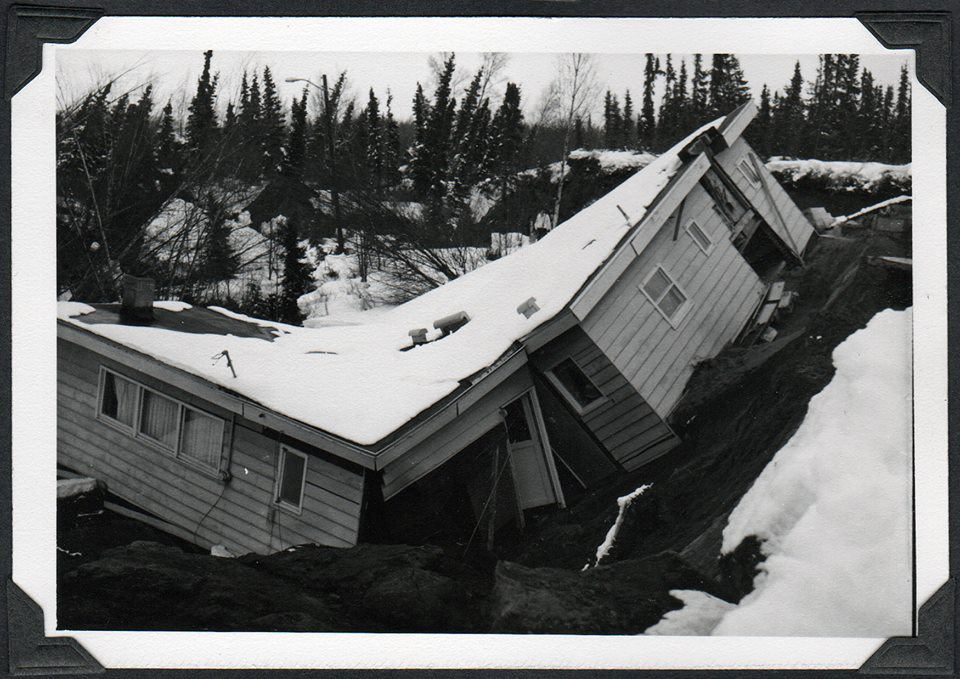 Seeing these homes gives us a closer look at what the residents of Turnagain went through. And, when you read the stories of the Great Alaskan Earthquake here on Anchorage Memories, you get just an idea of what it must have been like for those of us who survived.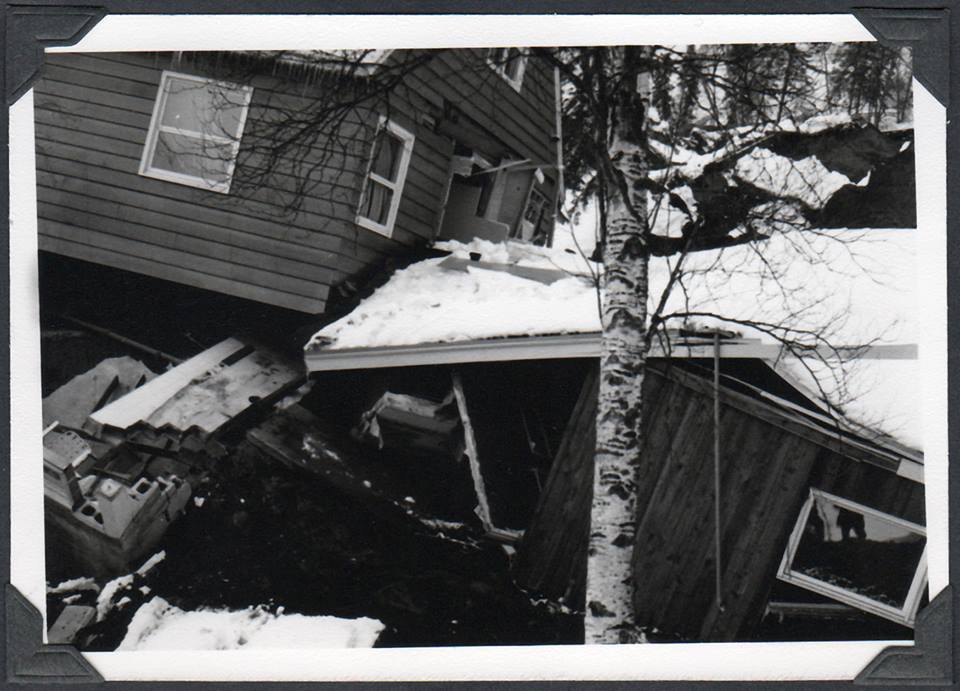 The following pictures were taken by Diane S. Smith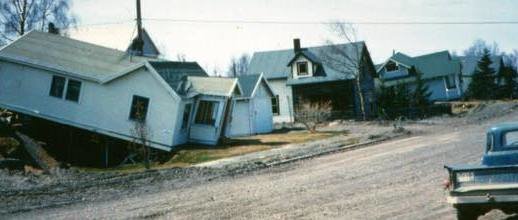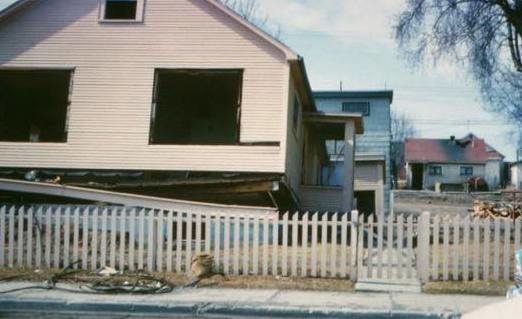 Amazing scenes of buildings that were once home to residents of Anchorage. And a reminder of the incredible force generated by the 9.2 earthquake.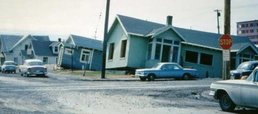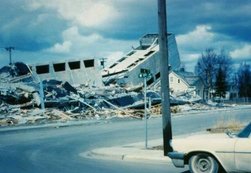 Alaska 1964 Earthquake - in Pictures
These color pictures by Diane S. Smith of the destruction in and around Anchorage, caused by the Good Friday earthquake, are a look we don't often see.
Homes pushed from their foundations, businesses completely destroyed, lives forever changed.
Check out these Great Alaskan Earthquake Stories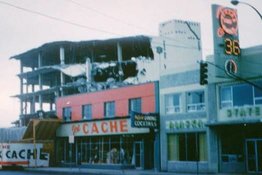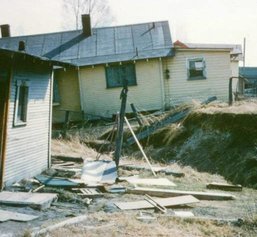 The following pictures were taken by Starr Judkins Lane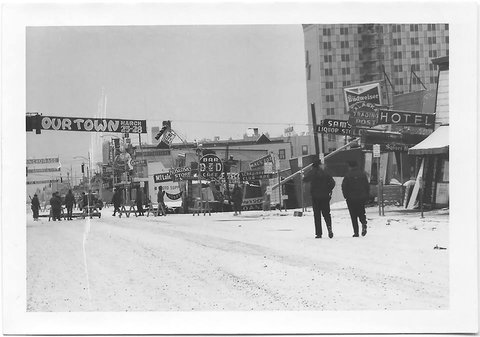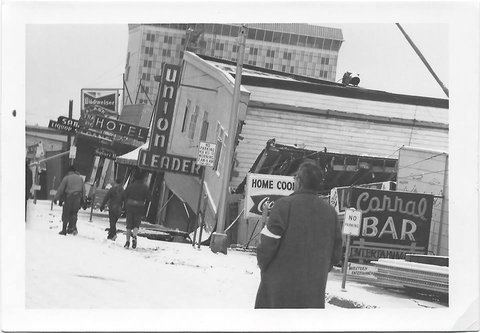 Over the years, we've seen a number of photographs taken of the damage and destruction on 4th Avenue in Anchorage following the 1964 earthquake, but these pictures by Starr Judkins Lane give us a different look.
After our 5 minute earthquake had ended, those strong, hard after shocks continued - and "Our Town" would never be the same.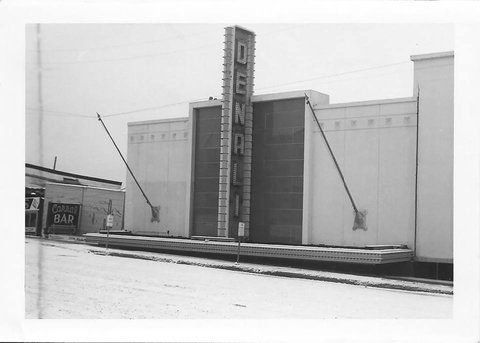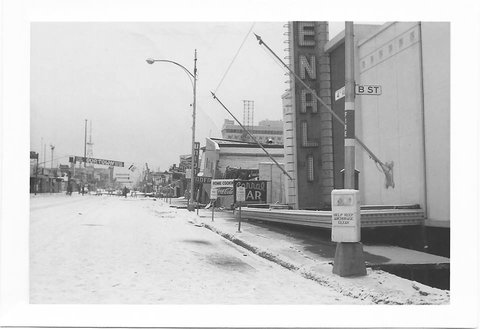 Long before it's Spenard location, Anchorage's Denali Theater was located in downtown Anchorage on 4th Avenue.
And as you can see by the 2 pictures above - during that powerful earthquake, the theater sunk all the way down to it's Marguee.
A sad sight for those of us who had so many fun memories of seeing so many movies in that famed theater downtown.

Submit Your Pictures
Do you have pictures you took of Anchorage following the 1964 Good Friday earthquake?
If you do, we would love to include them on this page. And we are happy to include your name as the photographer.
To have your pictures included here on Anchorage Memories, contact us right here and we'll tell you how (it's so easy).

Wonderful Anchorage Memories
that fill your heart and feed your soul