Did You Know?

Did You Know is a look back at great memories of Anchorage, Alaska.

>>>Hey, I like this website<<<

then let us know
by clicking the "Like" button
Thank You!
They Took a Taxi

to Fight Crime


Anchorage Police Department Circa 1940s
In 1921, the Anchorage City Council hired John J. Sturgus as the town's first Chief of Police. He was a one man department.
In 1930, the Anchorage Police Department purchased it's first patrol car. It was a used Ford that cost them $63.75.

By 1935, the APD was still operating on foot. To fight crime they sometimes borrowed a citizen's car and even used taxis.
"Lorene's Scrapbook"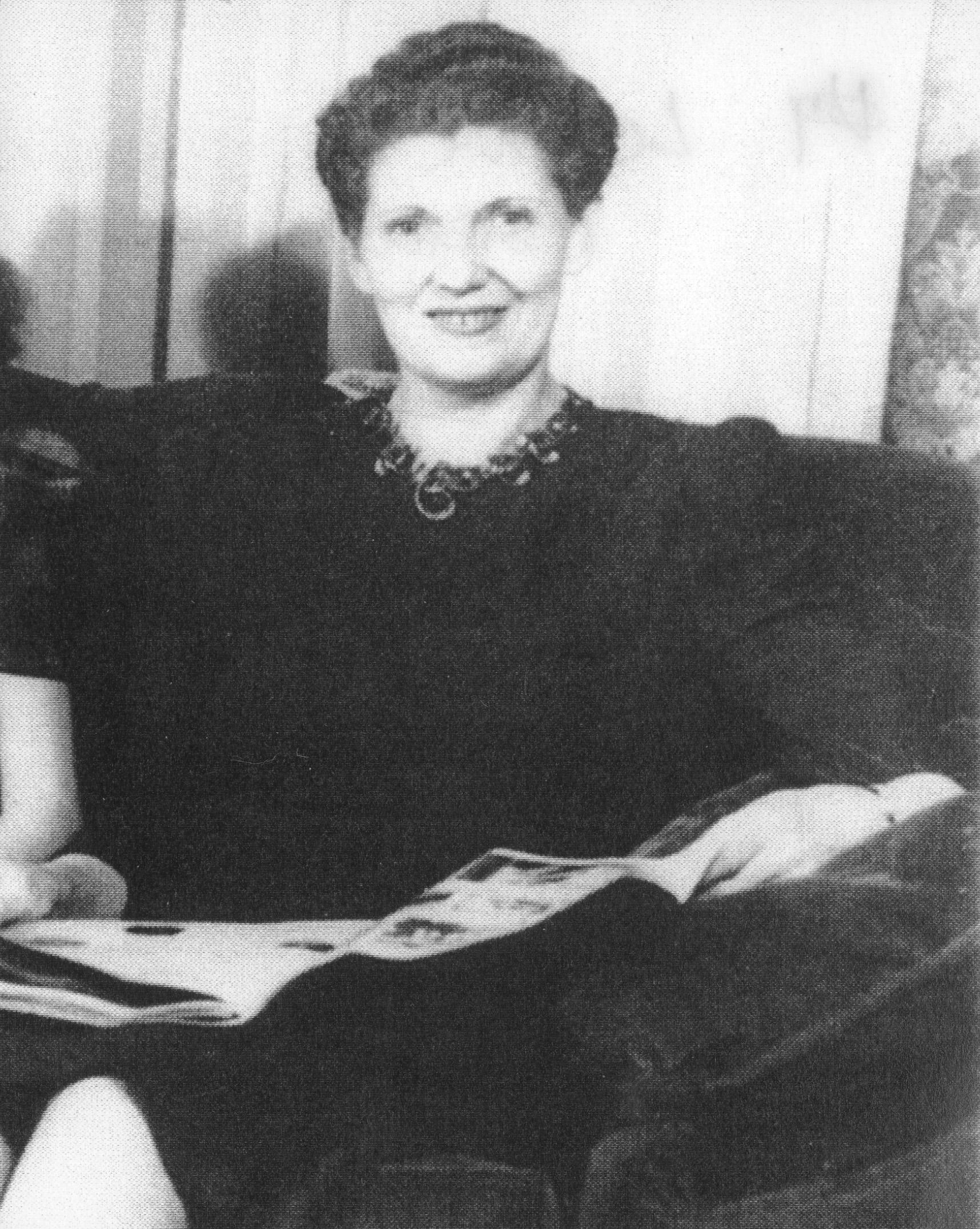 Lorene Harrison
Everyone who lives in, or used to live in Anchorage, remembers those fine ladies who hosted popular women's shows on Anchorage TV.
Norma Goodman, hosted the "Norma Goodman Show" on KTVA channel 11 and Theda Comstock hosted "The Woman's Touch" on KENI-TV (now KTUU).
But did you know that from 1954 to 1958, Lorene Harrison, who owned the Hat Box, hosted a Monday through Friday women's TV show called "Lorene's Scrapbook" on KFIA-TV (later KENI-TV, now KTUU).
The show featured interviews, cooking, sewing, music and community events.
He Went by the Name

Jack Marchin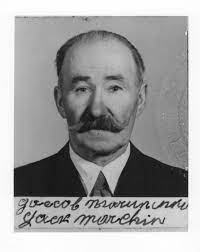 Jack "Russian Jack" Marchin
Did You Know?

Anchorage was dry from 1915 to 1933.
Because of that, moonshine was a big business.
Jack Marchin, known as "Russian Jack", was a bootlegger who set up his still in the area now known as Russian Jack Springs.
He delivered his "squirrel juice" around town in plain sight. As a boy, John Bagoy, who would become a local florist, saw Russian Jack making deliveries.
"He'd get a woman to push a baby buggy with a doll and a jug of moon underneath it."
Years later, the area where Russian Jack kept his still would become one of the Largest parks in Anchorage.  Russian Jack Springs Park.
Mountain View

Circa 1952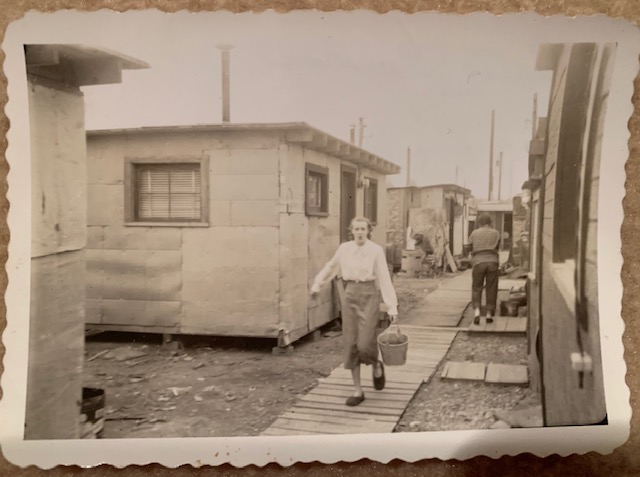 Temporary Housing in Mountain View
photo courtesy Patricia Brown
Did you know that Following World War II, there was a lot of construction at both Elmendorf and Fort Richardson, with many people coming to Anchorage for work?

Temporary housing was put together in Mountain View, circa 1952 to help accommodate the influx of people.

Club 25

The Wendler Building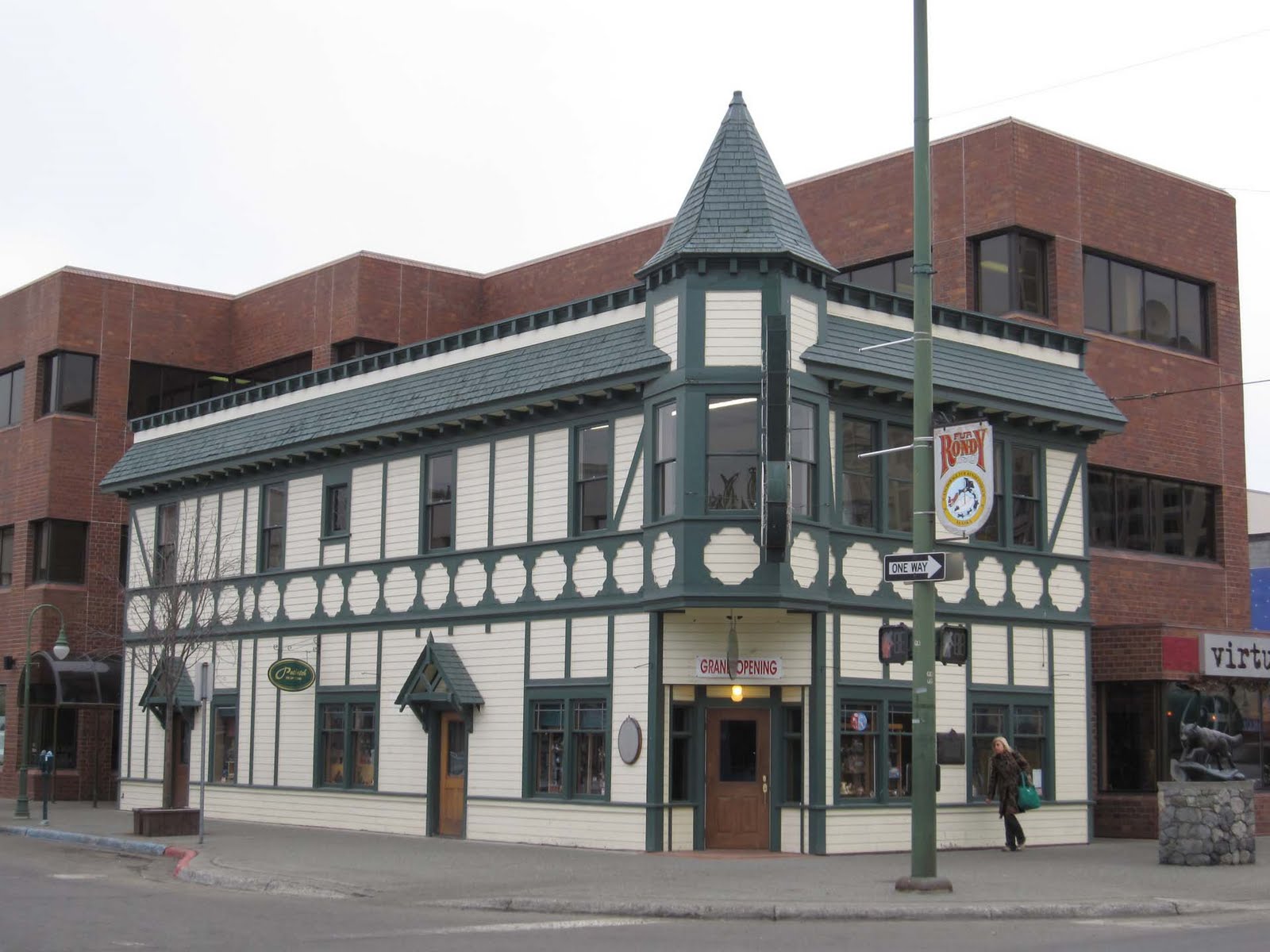 Club 25 in Downtown Anchorage
Originally located at 4th Avenue and I streets, the Wendler building was relocated to 400 D Street in 1985.
The building was originally constructed in 1915 during Anchorage's tent city days to serve the community as Larson & Wendler Grocery, by A.J. "Tony" Wendler, his wife Florence and a business associate named Ray T. Larson.
In 1920, Florence Wendler converted the building into a boarding house.
Later, in 1948, Florence and her daughters changed the boarding house into Club 25, which was a private club for the women of Anchorage.
The Wendler's daughter, Myrtle Wendler Stalnaker, owned and operated the Club 25 restaurant until 1982.
Since 1988, the Wendler Building has been on the National Register of Historic Places.
How Spenard, Spenard Road

and Spenard Lake Came to Be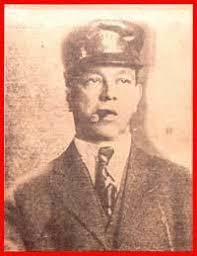 Joe Spenard
In the Spring of 1909, a homesteader named Thomas Jeter built a cabin on a lake that became known as Jeter Lake.
However, the Chugach National Forest covered a vast area of what is now Anchorage and that land was closed to homesteading.
Jeter was forced to give up his homestead.
Not long after that, the area was opened up for homesteading and in stepped a man named Joe Spenard.
And, in the Summer of 1916, Spenard homesteaded on 160 acres that included Jeter Lake.
Soon after, Spenard convinced the Anchorage community folks to help cut down trees to build a logging trail from 9th Avenue and L Street, across Chester and Fish Creek to Jeter Lake so they could haul lumber to the Anchorage town site.
Did you know that the trail was later named Spenard Road and Jeter Lake became known as Spenard Lake?
A Movie Studio

on 3rd Avenue in Anchorage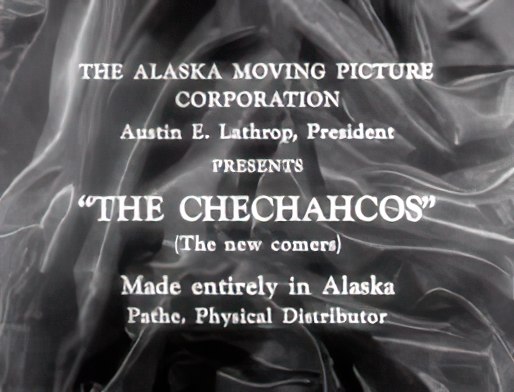 "The Chechahcos" a silent movie
Did You Know?

In the summer of 1922, Cap Lathrop began the Alaska Moving Picture Corp.
The first (and only) movie they produced was the 1923 silent movie, "The Chechahcos".
In November of 1922, a 7,000 square foot movie studio was constructed at the end of Third Avenue in Anchorage.
"The Chechahcos" was filmed in Anchorage, Mount McKinley and Girdwood where the movie production recreated the famous Chilkoot Pass.
When the movie was completed, it played to packed audiences all around the territory of Alaska.
Anchorage Pioneer Z.J. Loussac
Click on the image above to see a very short video about Z.J. Loussac and his many contributions to Anchorage.
While most remember the original Z.J. Loussac Library downtown, few people know that when he first came to town he ran a drugstore.
Discover Z.J. Loussac.

Anchorage's First Newspaper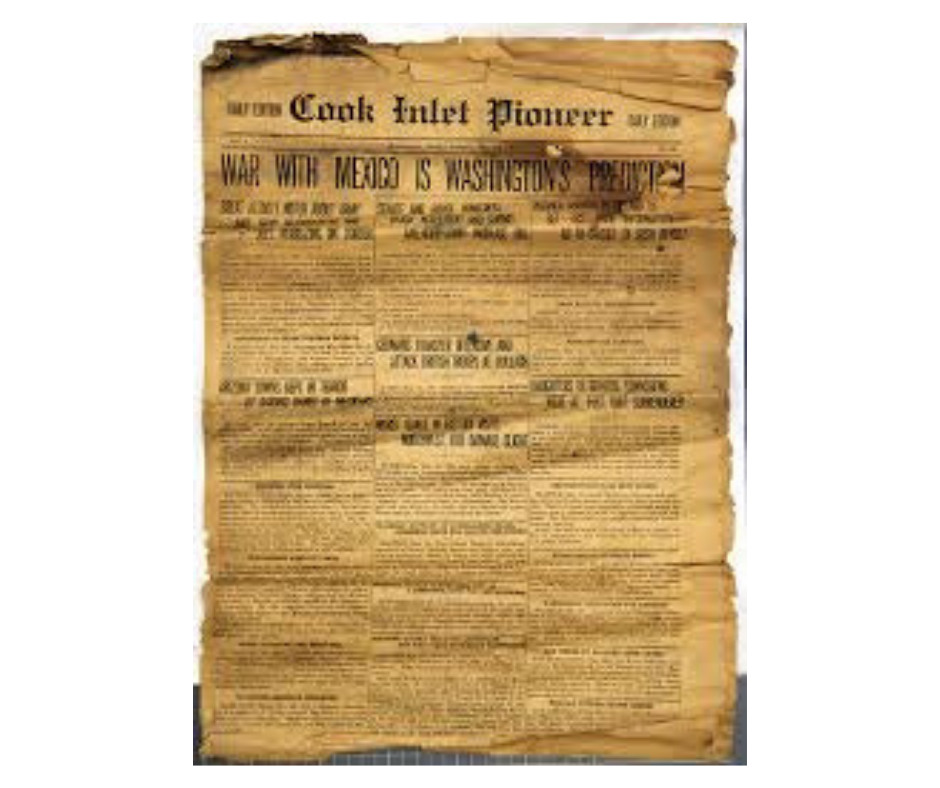 Cook Inlet Pioneer Newspaper
Did you know that the Cook Inlet Pioneer was Anchorage's first daily newspaper in 1915 when the town was nothing more than a tent city?
The Cook Inlet Pioneer later became the Anchorage Daily Times.

Oscar Anderson Home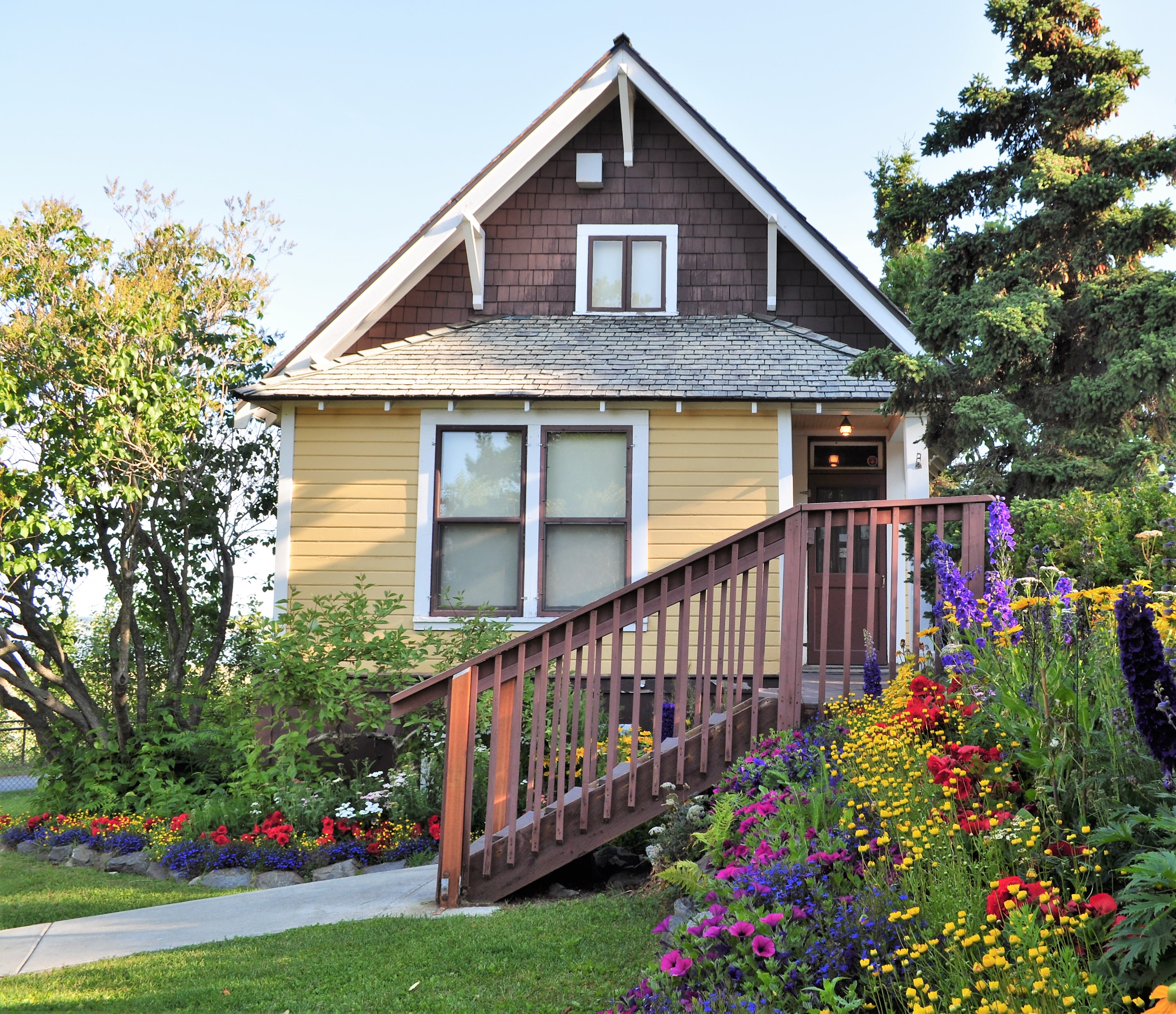 Oscar Anderson House
Located at 420 M Street in Elderberry Park.
Oscar Anderson was the 18th person to set foot in the tent city that became Anchorage.
Built in 1915, this was the first wood-frame house in Anchorage.
Oscar Anderson lived in this house (now a museum) until his passing in 1974.

Did You Know

Great Memories of Anchorage, Alaska

Anchorage and Alaska's

first flower shop
Click on the image above to watch this short video about the first flower shop in Anchorage and Alaska.
The video includes a picture of the first Flowers by Bagoy location on 4th Avenue.

First Fur Rondy Queen

Daughter of John and Maria Bagoy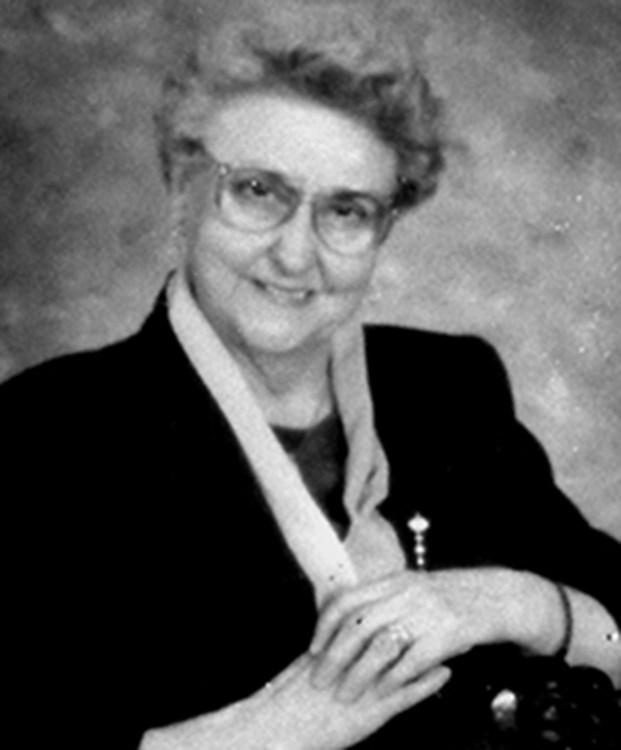 Eileen Bagoy
Did you know that in 1937, Eileen Bagoy, daughter of John B. and Maria Bagoy of "Flowers by Bagoy", became the very first Fur Rendezvous Queen?
She was crowned by the Anchorage Women's Club.

Anchorage's First Mayor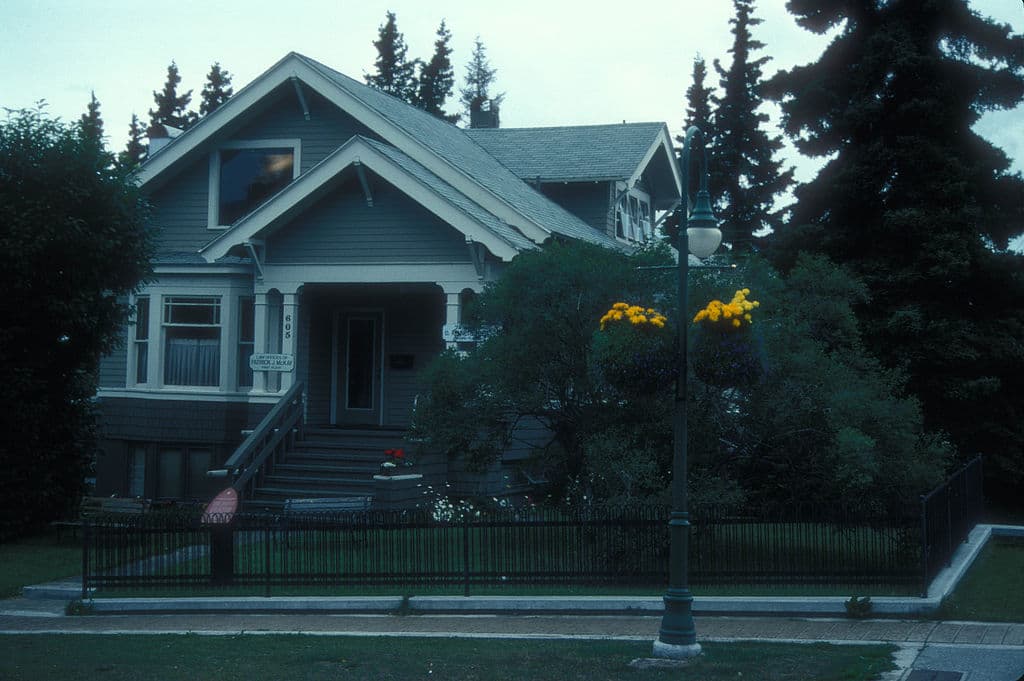 Leopold David Home
Leopold David arrived in Anchorage's Tent City in 1915.
In 1917 he built this house which still stands at 605 West Second Avenue.
Leopold David was elected Anchorage's first Mayor in 1921.

Anchorage Pioneer School House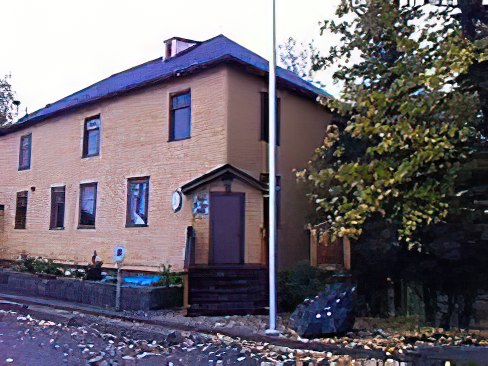 First School in Anchorage
Many of the workers who arrived at Ship Creek in 1915 had brought their families.
Jane Mears, the wife of Lt. Col. Fredrick Mears of the AEC, Alaska Engineering Commission, asked her husband to have a school built for the children.
But his reply was "I'm busy building a railroad. If you want a school, you'll have to build it yourself."
And with that, on September 16, 1915, Jane Mears and a group of the town's women formed the Anchorage Woman's Club... The main goal was to build a school.
Left over material from the railroad helped build the school.
But because the new town was growing so fast (by 1917 there were more than 6,000 people), the new school was only used for a short time.
The original school then served as a meeting place for community activities and was named "Pioneer Hall".

Kimball's Dry Goods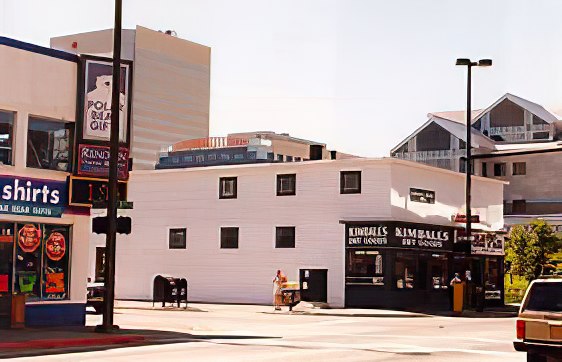 The Kimball's Dry Goods Building
Located at 500 and 504 West 5th Avenue in Anchorage.
This iconic Anchorage store operated at this same location from 1915 to 2002.
The store was run by Irving L. Kimball until his death in 1921. Following his passing, his wife Della and their daughter Decema ran the store. Following the passing of her mother, Decema ran the store until her passing in 2002.
Did you know that Kimball purchased the land for $500 dollars and his family lived in a tent in the back of the lot while the store was being built? An apartment was included on the top floor.

She Drove the First Alaska Railroad Spike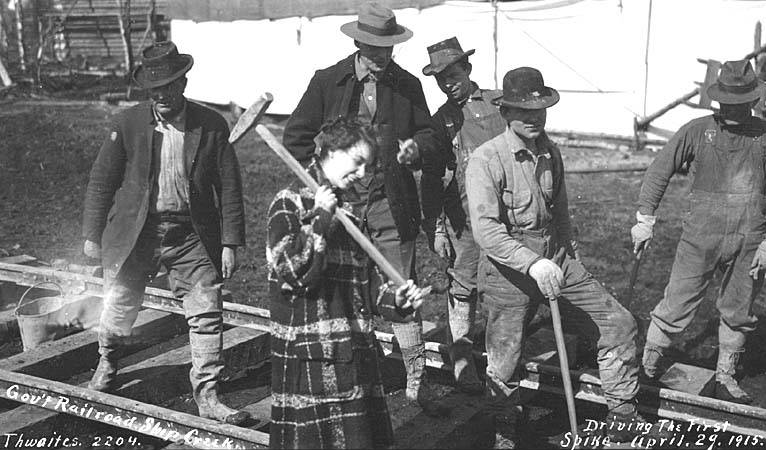 Martha White Drives the First Spike
Martha White drove the first spike in the Alaska Railroad.
She was born in a cabin on the shores of Cook Inlet about 200 miles from Ship Creek and what was known then as Tent City.

A&W Drive-In Being Built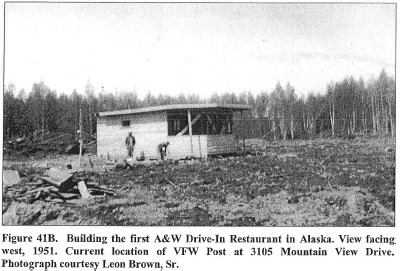 Building A&W Drive-In
The year was 1951
Did you know that the building pictured above was the beginning of the first drive-in restaurant in Anchorage?
Located at 3105 Mountain View drive, Anchorage's first A&W Drive-In would also become home to Timbo and Princess - two live lions who greeted visitors to the restaurant.
BONUS
Get the whole story about
Brown's A&W Drive-In
right now.
Anchorage's Park Strip

Circa 1924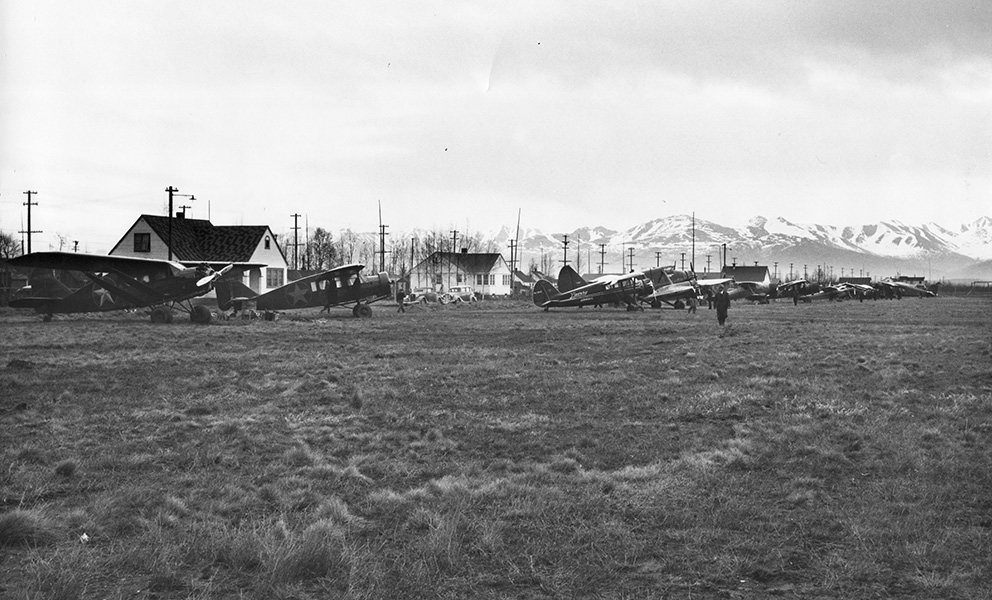 Airplanes on the Park Strip in Anchorage
In 1923, Arthur A. Shonbeck organized the people of Anchorage to clear the 9th Avenue Park Strip to create an airstrip for bush pilots and a 9 hole gold course.
On July 4, 1924, bush pilot Noel Wien performed aerial stunts in his Hisso Standard biplane that he had named "Anchorage" to commemorate the opening of the Park Strip.
The Park Strip was originally cleared to serve as a fire break for the new town of Anchorage.
BONUS
Check out
The History of Aviation in Anchorage
right now.
Anchorage All American City


4th Avenue in 1950
The photo above was taken in 1950
Notice the sign across the street in the background that reads:
"Anchorage, All American City"?
Did you know that the National Municipal League and Look magazine named Anchorage an "All American City" in 1956, 1965, 1985 and 2002?
>>>Hey, I like this website<<<
then let us know
by clicking the "Like" button
thank you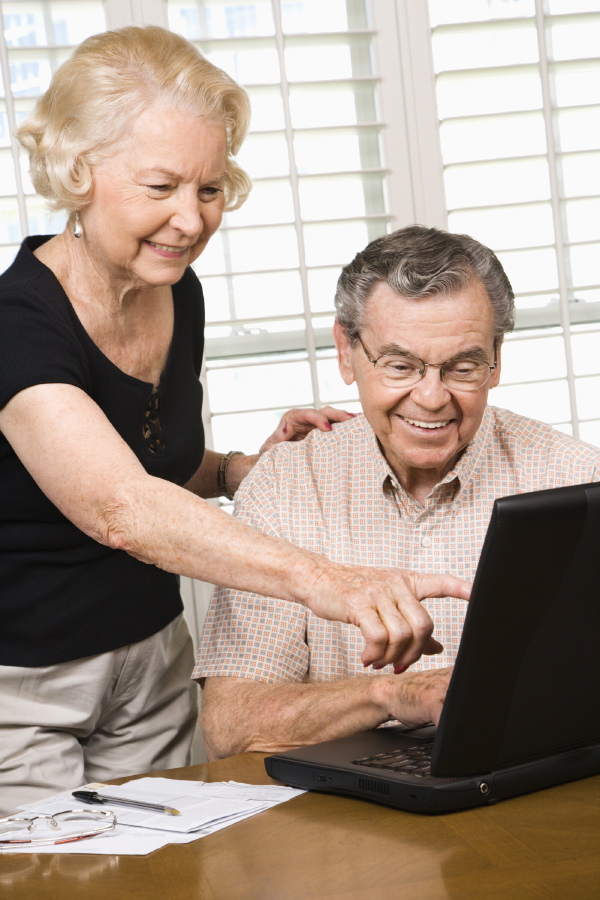 Can I Share My
Anchorage Memories?
Yes... you can share your stories and memories
about your life in Anchorage, Alaska
Show Me How to Share My Stories Right Now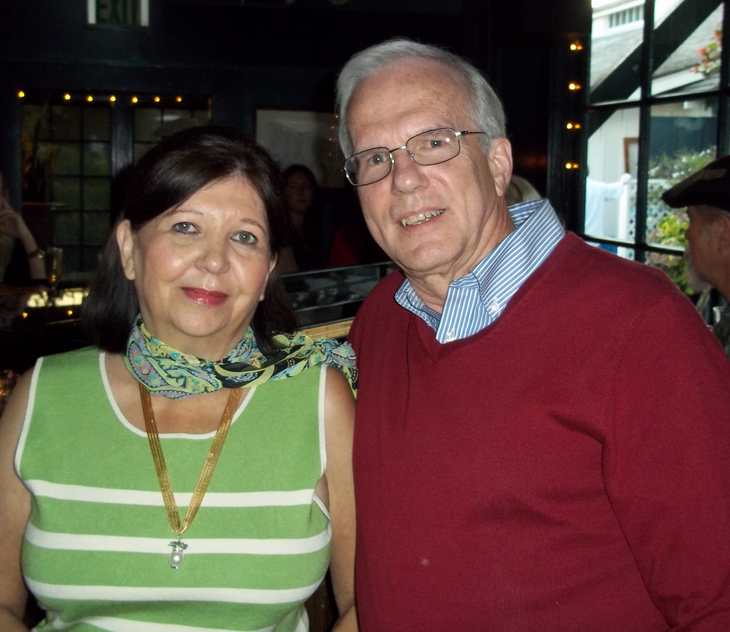 This Anchorage Memories website
created by Mike and Mary Dougherty
Copyright © 2016 - 2021 AnchorageMemories.com
All Rights Reserved
Anchorage Memories
a gathering place

fill your heart - feed your soul