Anchorage Alaska Pictures
Anchorage Alaska Pictures brings you a nostalgic view of Anchor Town, submitted by our website visitors and from members of Anchorage Memories VIP Newsletter.

Hey, I like this website
then let us know
by clicking the "Like" button
thank you

Anchorage back in

1944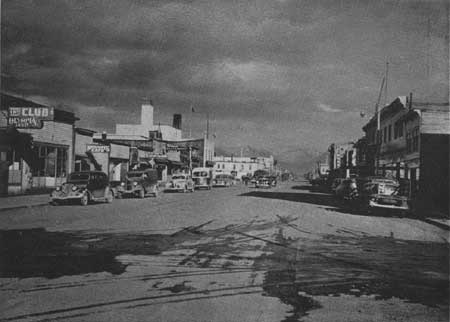 4th Avenue

1956

Drum Major, Alice Wanda Turner

Anchorage High School
Photo by Kimberly Starks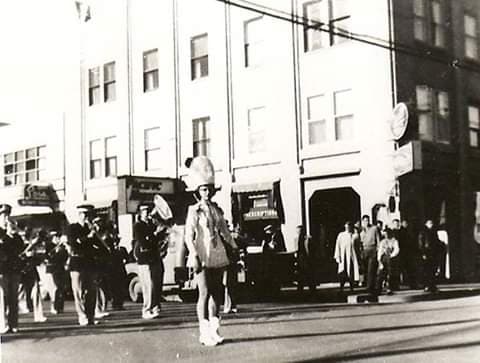 Betty Ferris Apparel

Circa 1950s

Between 3rd and 4th Avenues
Owned and operated by Izzie Brundage
Photo courtesy of Doug Brundage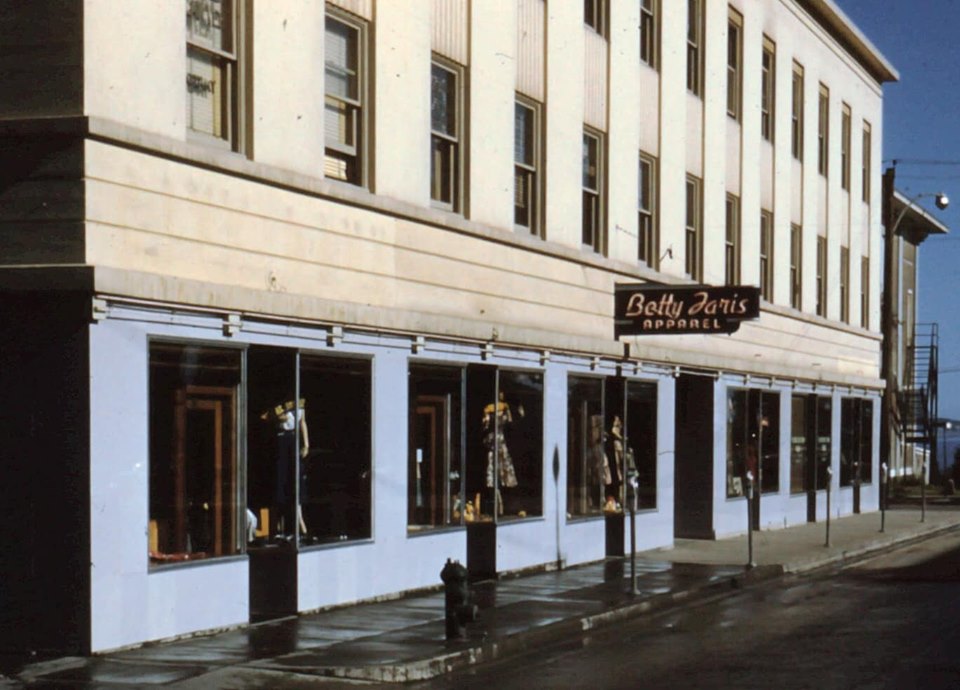 Bi Lo Grocery Store

Circa 1974 or 75

Photo courtesy of Clytie Alaimo (on the pony)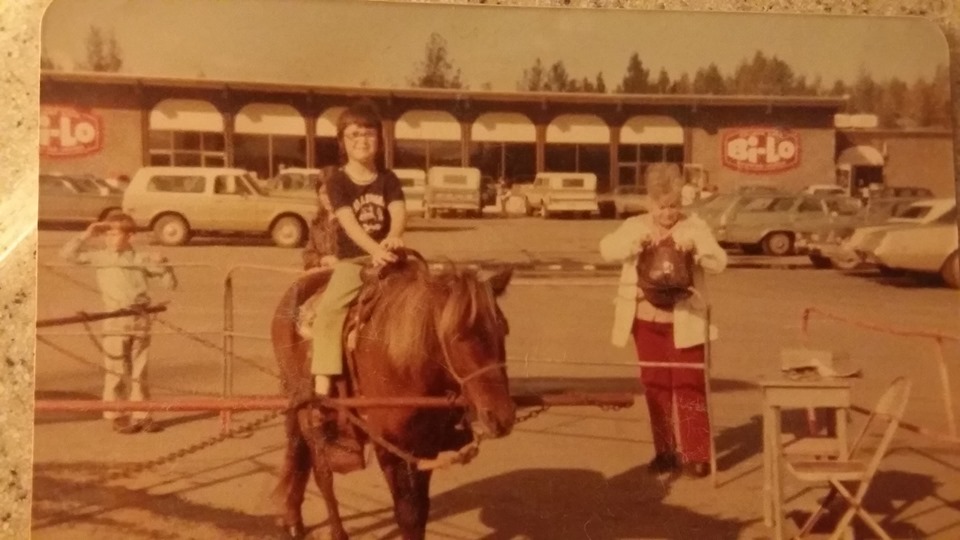 Can I submit my Anchorage Alaska pictures?
Yes. Website visitors to Anchorage Memories would love to see your pictures of Anchor Town from the 1940s, 1950, 1960s and 1970s.
You can easily send us your pictures as an email attachment. And remember to tell us what the picture is and the year.
Send your pictures to mike@anchorage memories.com

Eklutna Chapel

Hand drawn by Carola Gough
Photo courtesy of Gene Gough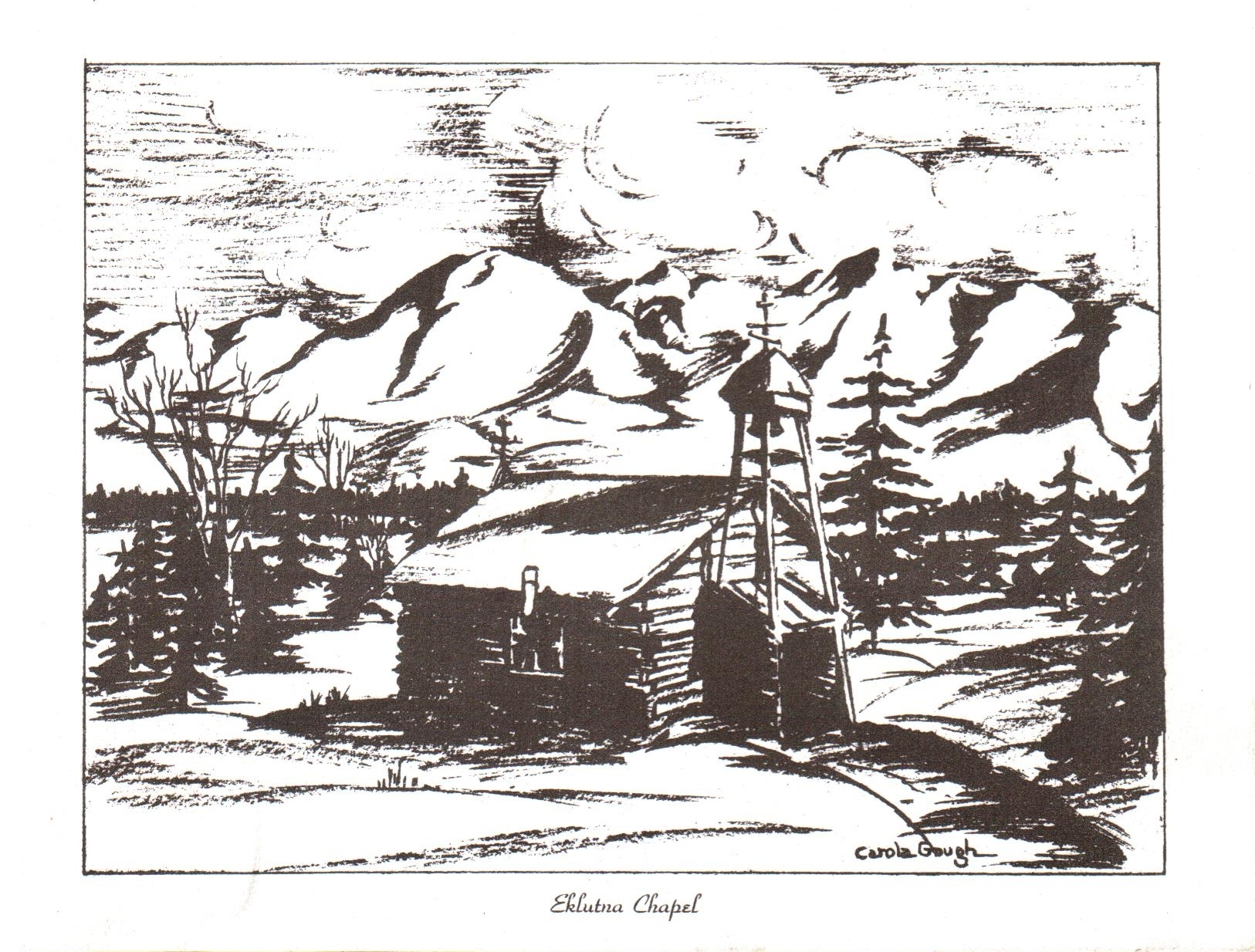 La Casita

Photo courtesy of Roxann Regenstreif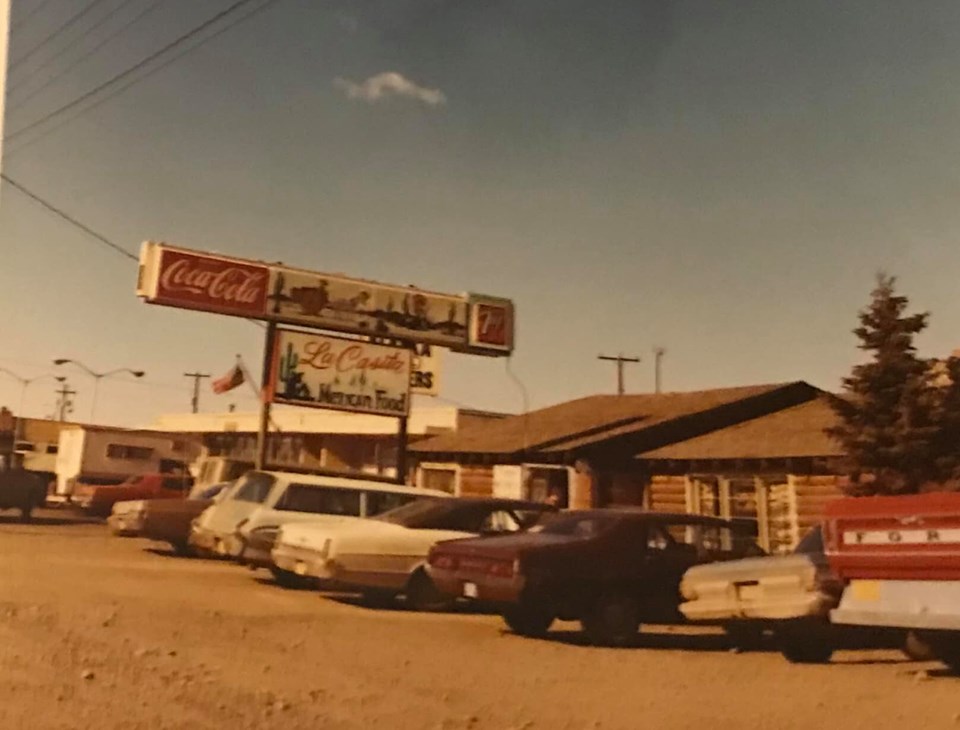 Anchorage Alaska

Early Log Home 1915

Swan and Lisa Swanson's Home

Their daughter, Ingaborge is the mother of Gary R Smith

Photo courtesy of Gary R Smith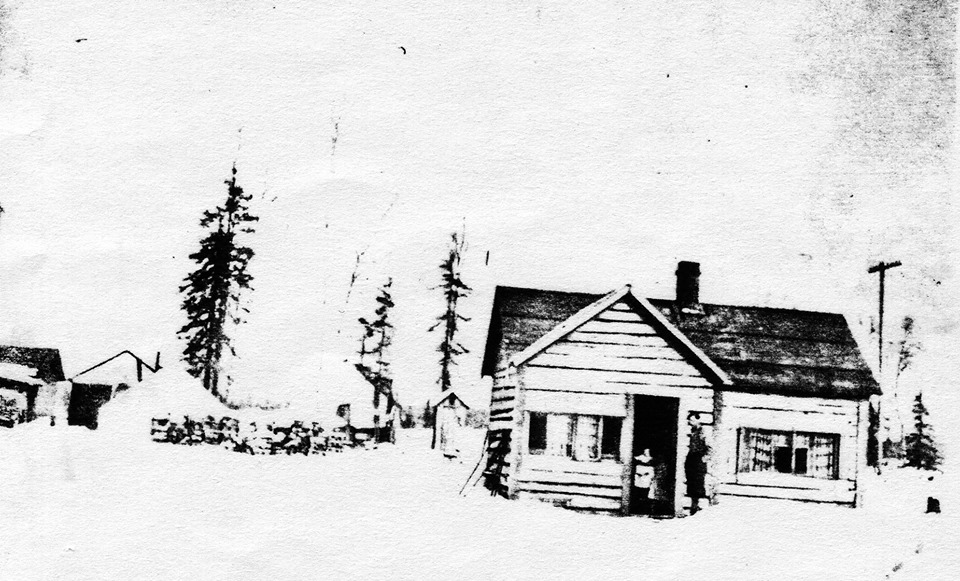 Anchorage Alaska Pictures from the early days.

Downtown Anchorage

4th Avenue 1968

Photo by Cindy Pendleton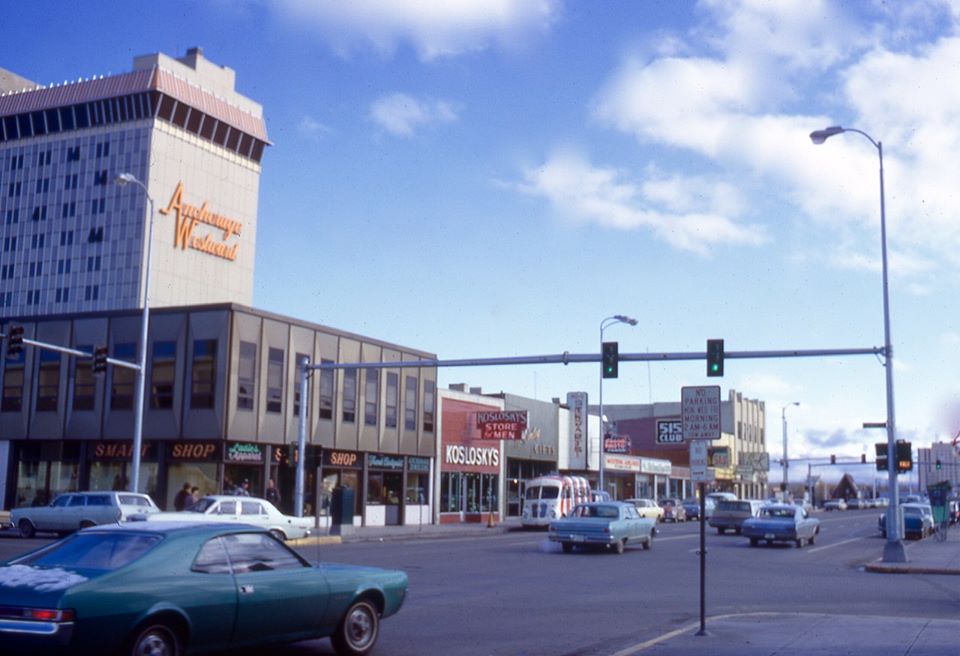 Theda Comstock

"The Woman's Touch" Kitchen Set

(Theda is on the right in dark clothing)

Photo by RB Laurie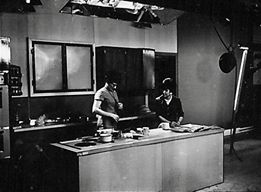 Anchorage Main Street

1957

Photo courtesy of the Michael Nore Collection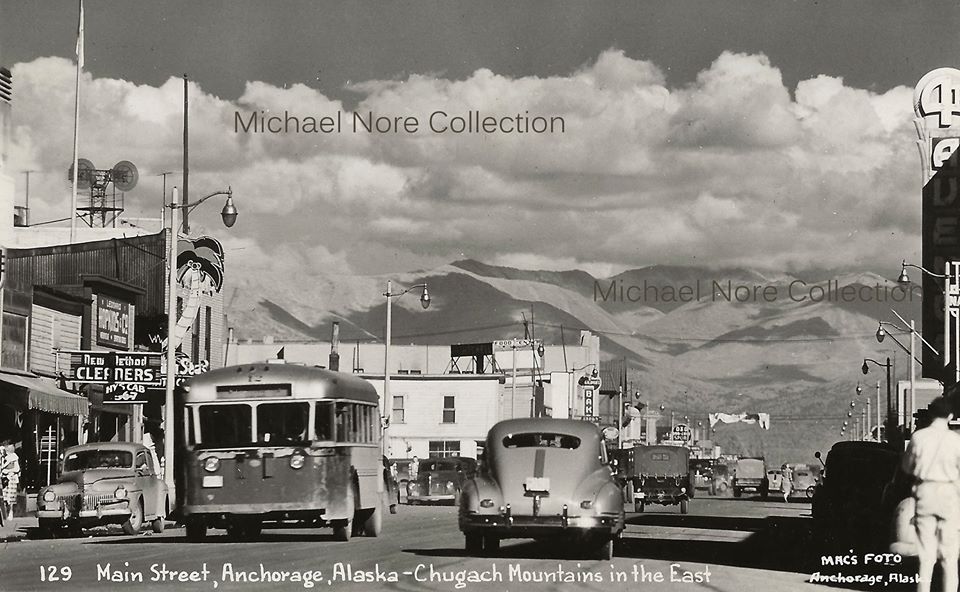 Northern Lights Blvd.

Looking east of Wisconsin

1978 - 79

Photo courtesy of Lonnie Frazer

The Bun Drive-In

and the Coke Show radio booth

July 1963


Photo courtesy of Malcolm Burgess Jr.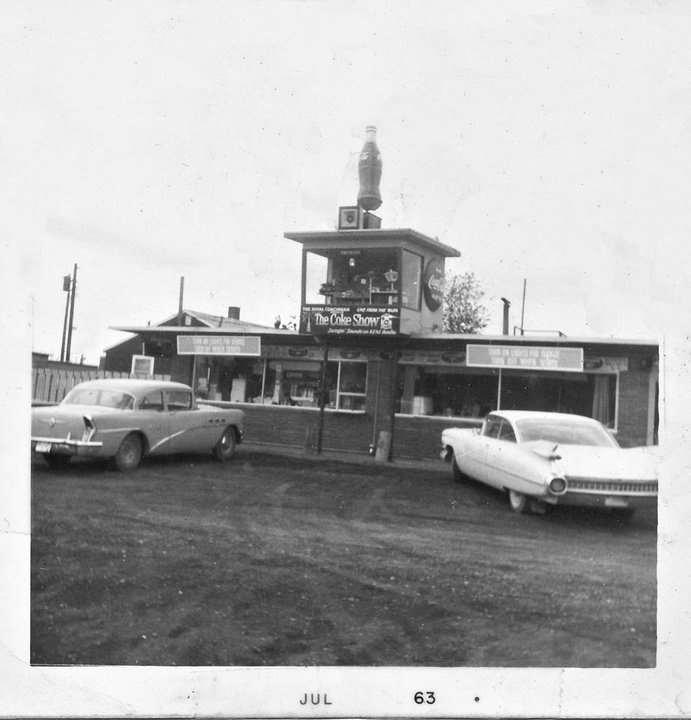 Can I Submit

My Pictures?


Yes, share your nostalgic Anchorage pictures. It's easy.
Go through that box of pictures you have stored away in a dark closet and send of few of them to Anchorage Memories.
Our website visitors will love seeing your pictures.

Send your pictures as an email attachment.
Remember to tell us what the picture is, what year it was taken and who is in the picture. And give us your name so we can let everyone know who submitted the picture.
Use the email address below.

    mike@anchoragememories.com


Anchorage Alaska Pictures
Here on Anchorage Memories you can celebrate your precious memories of days gone by.
As an Alaskan who either still lives in the state, or did at one time, you can enjoy this treasure chest of images that will happily take your heart and imagination back to a different time in Anchorage.
So take a few moments to go through those old boxes of pictures, pick out a few  and send them to Anchorage Memories. Our website visitors will love seeing them.

We all have pictures from our time in and around Anchorage that we took, the promptly put them away in a photo album, or in a box that was quickly stored and rarely seen again.
Now, you can share at least a few of them with the world.
Your pictures help our website visitors to not only remember Anchorage back in the day, but to appreciate being able to see familiar sites and to remember.

"I hadn't thought about that in years" is something people say to Anchorage Memories all the time.
"Thank you for the memories" is another thing that we hear regularly.
That's what it's all about here on Anchorage Memories. Preserving your precious memories and bringing a smile to your face... and your heart.
And you can be a part of that by simply sharing you photos.
Just use the

Hey, I like this website
then let us know
by clicking the "Like" button
thank you

This Anchorage Memories website
created by Mike and Mary Dougherty
Copyright © 2016 - 2020
AnchorageMemories.com
All Rights Reserved
Wonderful Anchorage Memories
that fill your heart and feed your soul