Anchorage Alaska Facts
Interesting Anchorage Alaska facts from becoming a tent city to growing into modern day Anchorage.

Scroll Down Below for
Fun Anchorage Alaska Facts

---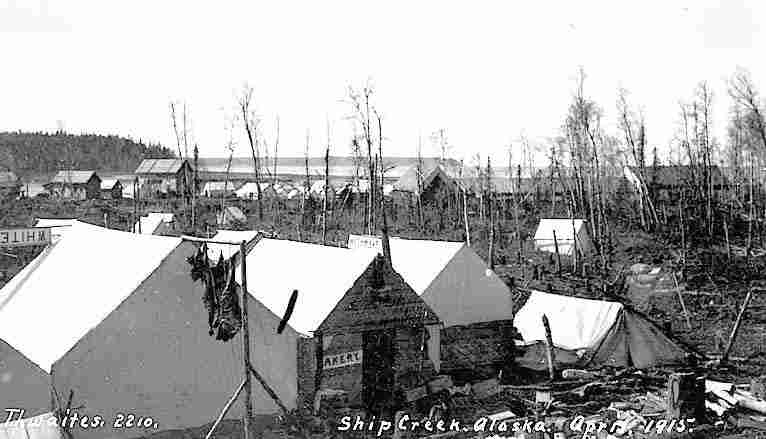 Anchorage began as a "Tent City"
? When Did Anchorage's Tent City Begin?

From it's humble beginnings as a tent city in 1915 at the mouth of Ship Creek, Anchorage has had many firsts along the way.

To begin with, the tent city that sprang up at the mouth of ship creek was very hard to maintain. There was mud everywhere and tents had to be moved up along what is now Government Hill.
And Cook Inlet became home for lots of off-shore businesses including lumber and hardware and other supplies.
? Where did Anchorage get it's name?

At first, the tent city was called "Ship Creek." But the founding fathers decided to rename it "Alaska City."
Another possible name was "Lane" after Secretary of the Interior, Franklin D. Lane. "Matanuska" was considered as well.
Then the U.S. Post Office made the final choice of "Anchorage" - although some say it was named after a hardwood store called the Anchorage that was operating out of a boat anchored just off shore near the tent city. Anyway, "Anchorage" it was.
Anchorage Alaska Facts

You'll love these -
---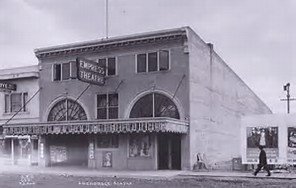 The Empress Movie Theater, 4th Avenue
? What was the First Movie Theater in Anchorage?

Much has been written about the 4th Avenue theater in downtown Anchorage, but it wasn't the first movie theater in Anchorage.

Way back in 1916, the Empress movie theater opened on 4th avenue, just down the street from where the 4th Avenue theater would eventually be constructed.
---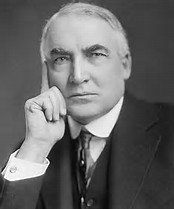 U.S. President Warren G. Harding
? Who was the First U.S. President to Visit Anchorage?

The first president of the United States to visit Anchorage was our 29th President,
Warren G. Harding who visited back in 1923.
---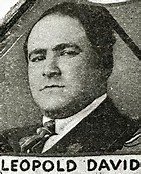 The first Mayor of Anchorage, Alaska
?
Who was the First Mayor of Anchorage?
Serving from November 29, 1920 to 1923, the first Mayor of Anchorage, Alaska
was Leopold David.
---
John J. Stringis
? Who was the First Chief of Police for Anchorage?
Back in 1921, Anchorage elected it's first Chief of Police, Mr. John J. Stringis.
---
Joe Spenard and his "City Express"
? Who was Joe Spenard?

In 1910, Joe Spenard first came to Alaska from Ottawa, Canada.
In 1916 he came to Anchorage. Joe is credited with bringing the first automobile to Anchorage. He also began a hauling business called "City Express." His slogan was "Time and tide will not wait, but City Express is never late."
Joe Spenard also built a logging road from Anchorage to "Jeter Lake". The logging road became known as "Spenard Road" and the lake became "Spenard Lake."
Today, Spenard is one of the more colorful suburbs of Anchorage.
Anchorage Alaska Facts

---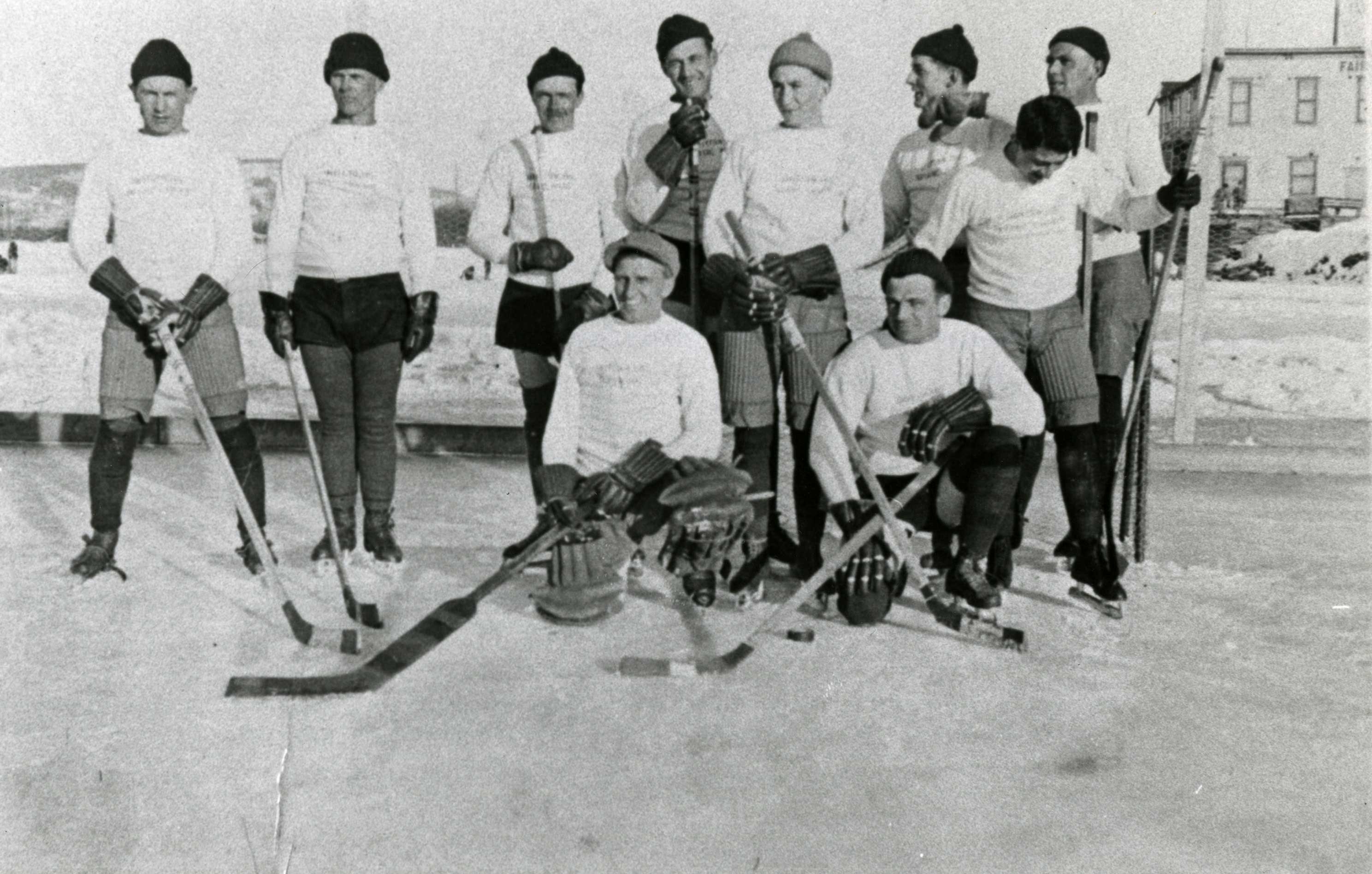 Anchorage's First Hockey Team, 1935
? When Did Anchorage Get it's First Hockey Team?
Anchorage had it's first hockey team in 1935.

The outdoor rink's advertisers included The Frisco Cafe, Elkmann's Furniture and Piggly Wiggly Market.

Both Elkmann/s and Piggly Wiggly were located in the Anchorage Commercial building at 4th avenue and H street.
---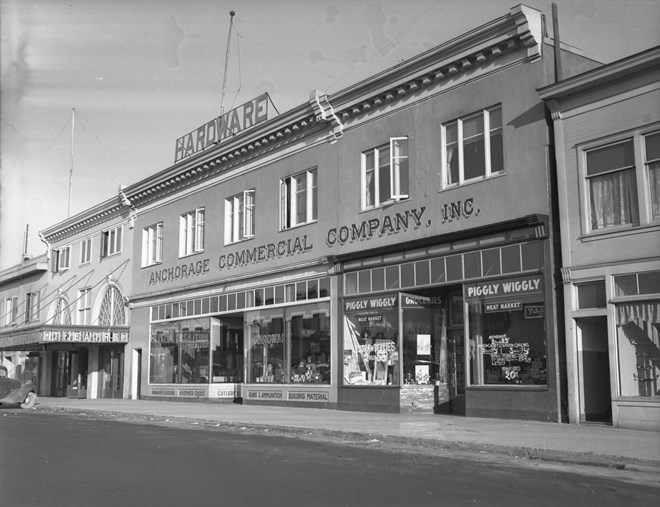 First Piggly Wiggly in Anchorage
? What was Anchorage's first grocery store chain?

Anchorage's first chain grocery store was the Piggly Wiggly Market which opened in 1947 at 4th and H street in the Anchorage Commercial Company building.
What year did you first arrive in "Anchor town?"
The largest city in Alaska has a colorful history and more than it's share of colorful characters like Joe Spenard and many others who came to this last frontier to build a life for themselves.
Learn more by visiting the Anchorage Museum right now.

Wonderful Anchorage Alaska memories that fill your heart and feed your soul -
Return to the Home page from this "Interesting Facts about Alaska" page