Am I a Husky or a Ram?

Did you ever change schools? Am I a Husky or a Ram tells the story of how one Anchorage girl made the switch.

by Mary Jane Dougherty
"Yay!" The crowd goes wild.

Depending upon what side of the bleachers you sat on.

Were you the side that was saying Yay? Was it your Junior High School basketball team that just scored the two points?

Let me take you back to winter of 1966. But first in October 1965, when I was in the 8th grade something that, I thought, would never happen… our family moved from our three-story log home on Second and Cordova in downtown Anchorage.

We moved to Stanton Court off Tudor Road. Groan, suddenly I wasn't going to Central Junior High… I wasn't a Husky anymore. Moan, now I was going to Wendler Junior High, and now I was a Ram.

My friends were basically from all over Anchorage and I did have friends at Wendler. My friends at Central would hang out after school at Woolworth's or Bert's Cards and Gifts and at JC Penney's. We all loved downtown Anchorage.

Now I had to get a ride to go anywhere. Luckily, all my brothers and sister were older and would drive me downtown to meet my friends.

Back in 1965 I loved being a part of the overly loud cheering group that would cheer on our basketball team. At Central, after the games, my friends and I would go outside in the cold winter night to cool down and eat crisp, cold snow to help soothe our throats. We would talk about the game as we walked under the blanket of stars and the bright full moon.

So, it was the winter of 1966, and I was at Wendler and the Central Husky's were playing the Wendler Rams.

My devotion to my old school was strong.

As I sat on the bleachers I saw my old classmates from Central on the bleachers on the opposite side of the gymnasium. I had a lot of team spirit so right then and there I cheered on the Wendler Rams. And ever, so quietly I cheered on the Central Husky's.

I felt so much better that I shared my love for both schools that the guilty feeling I had, just turned to cheers and of course a sore throat for both schools.

I didn't walk home anymore. I hung around outside the school with my friends as we waited for our rides to pick us up.

The neat thing I learned was that it was really great to grow up in a small wonderful town like Anchorage, Alaska. Because regardless of where you went in Anchorage you were bound to run into one of your friends to talk to or even go to a favorite restaurant and have a hamburger and a soda together.

Did you ever change schools in Anchorage?
Anchorage Memories VIP Club

"My sister sent me an Anchorage Memories VIP Club publication a few weeks ago.
And I want to thank you for the connection to my past. I grew up in Anchorage and left for college in 1967.

My last visit to Anchorage was for a West high school class reunion over 20 years ago.
So, thanks for putting all this together."
Vivien
BONUS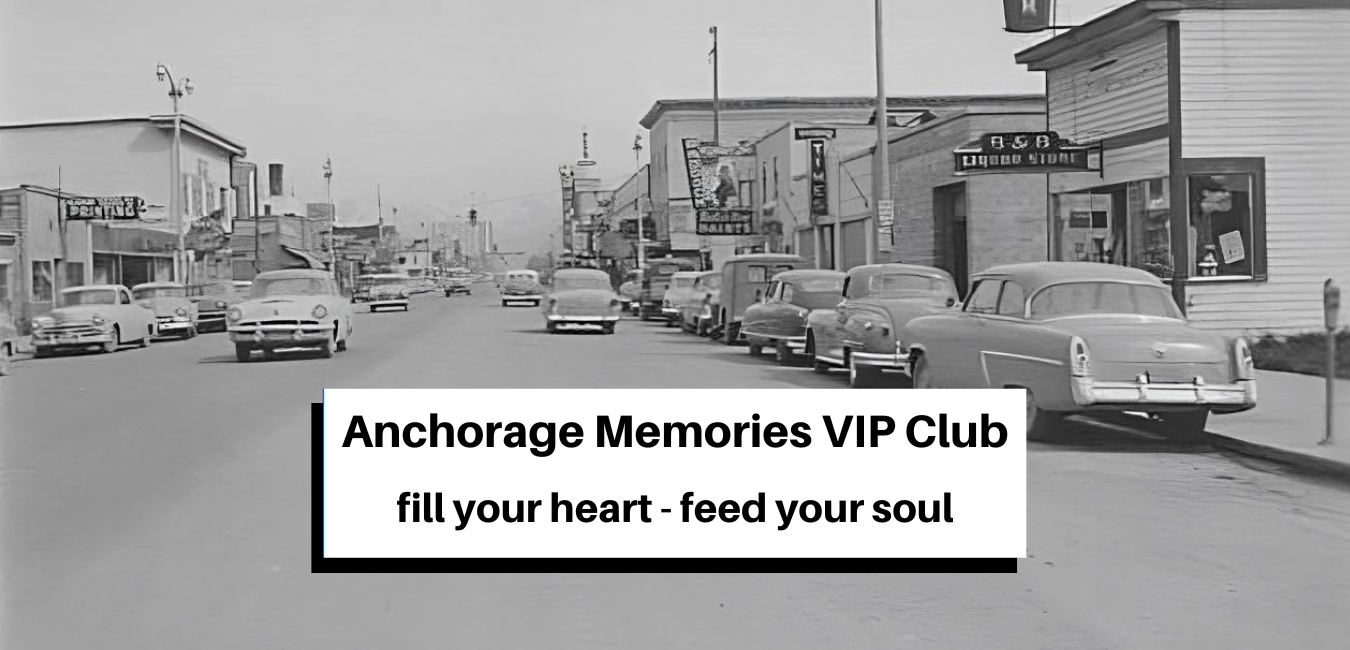 PLUS

Join your free Anchorage Memories VIP Club

A treasure chest of precious memories, delivered right to your email in-box three times each month.

Discover Alaska Facts and History
and

Meet Anchorage Pioneers

PLUS you'll receive your free Anchorage e-book when you join
Click on the following link

"I thoroughly enjoy Anchorage Memories,
it is absolutely magnificent" Robert
Mary's Stories