Drive-In Lions
The Story of Princess and Timbo
The A&W Lions

A fascinating story about two Anchorage icons. Drive-In Lions; the Story of Princess and Timbo, the A&W Drive-In Lions.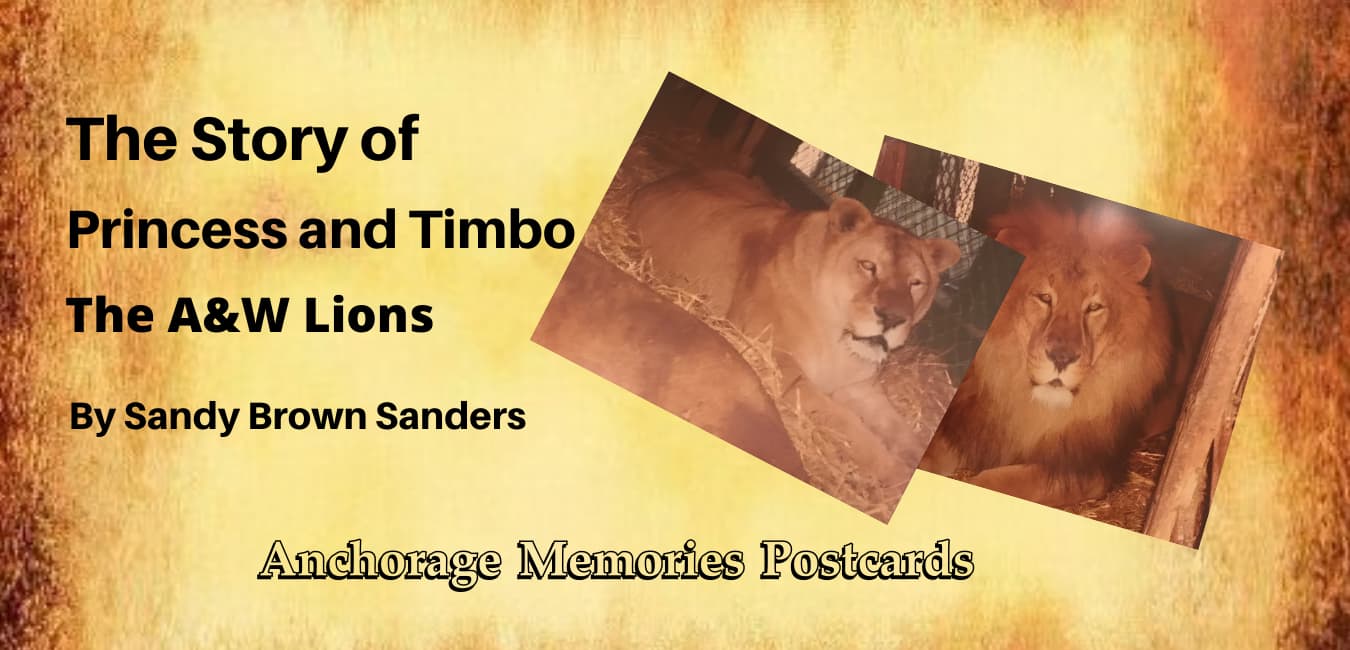 By Sandy Brown Sanders
Leon Brown Sr. who built Anchorage's first A&W Drive-In at 3105 Mountain View Drive, also acquired two lions. One named Princess in 1959 and Timbo in 1964.
Accounts of how the lions were acquired are a bit murky.
A zoo license was then issued to the browns. It was the 3rd one issued in Alaska.

Hard at Work

Leon Brown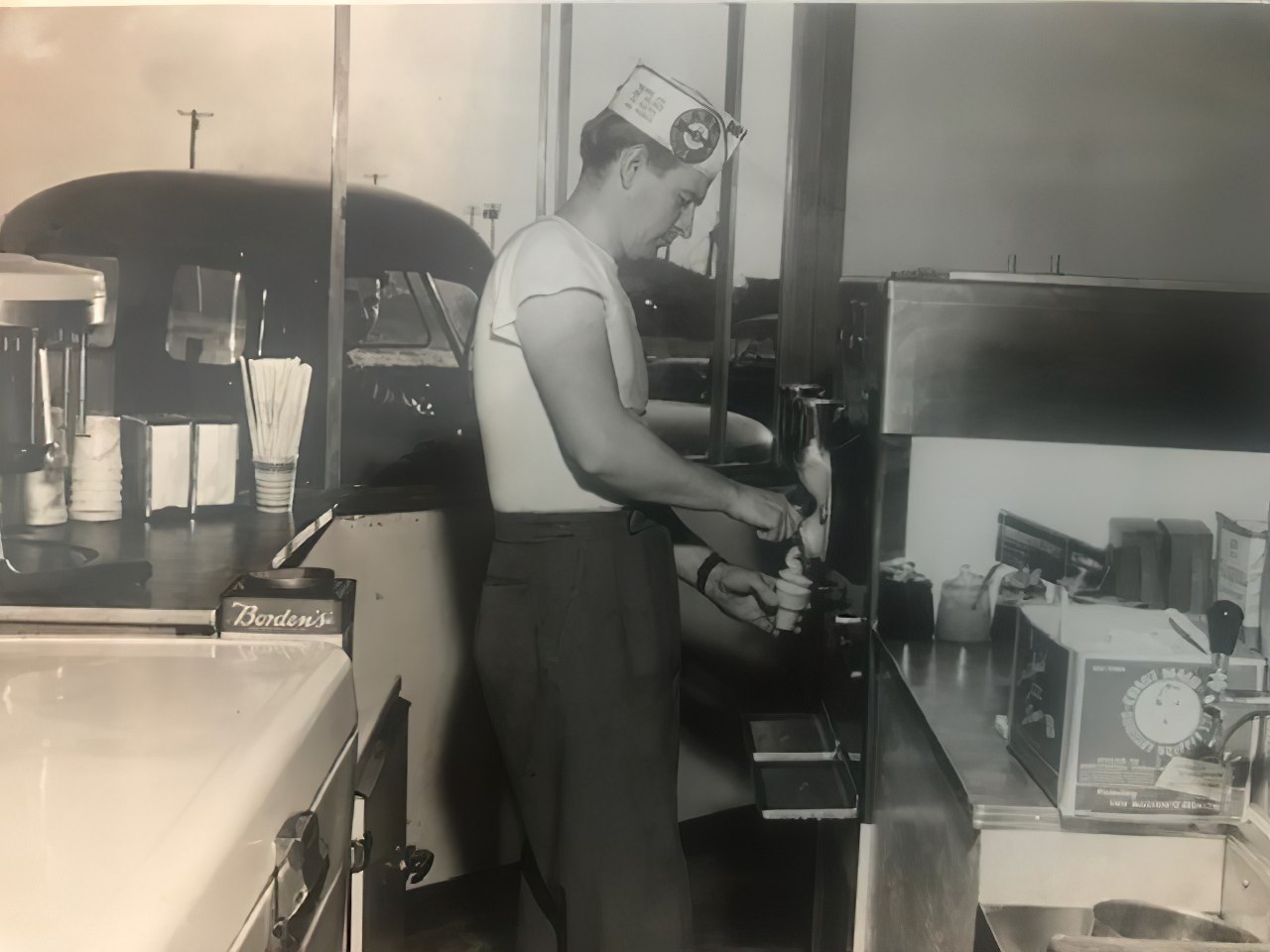 Remember the yummy soft serve ice cream?
Meet Princess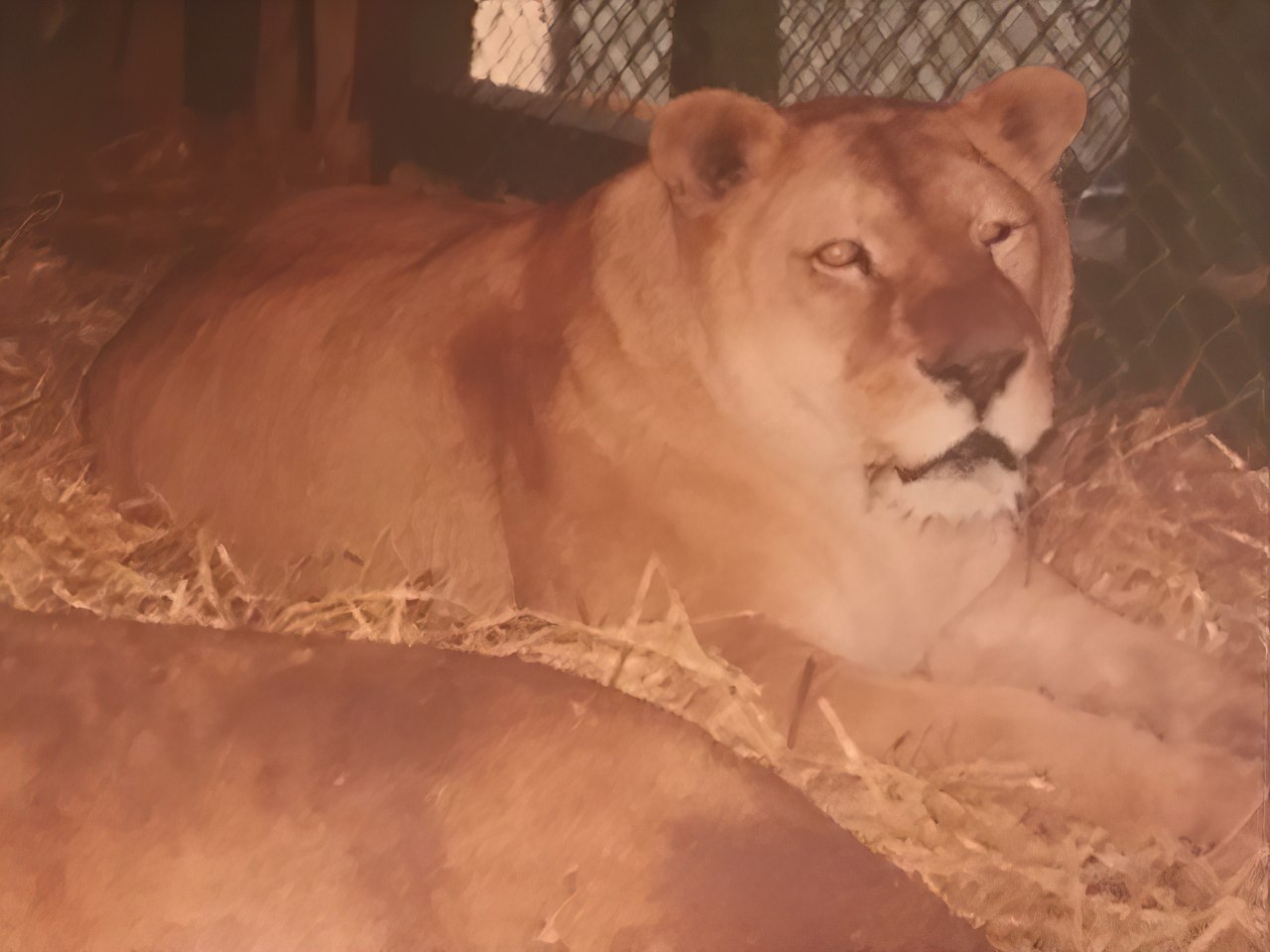 Keeping A&W customers happy
Yes, various Vets did come out to examine the lions.
One of the Vets said that if the people in Anchorage took care of their dogs like these lions were taken care of we'd have a better Anchorage!
A NOTE from Patricia Brown:
"An Animal Rights organization sent a large-animal veterinarian out to examine Princess and Timbo.  
The report came back that the lions were extremely healthy, had very thick hair, and they adapted well to the climate.  
In the wild, lions are mostly sedentary unless hunting. But Princess and Timbo didn't need to hunt, so space wasn't an issue.  
These two were very well-fed, played well together and their caregiver kept the cage clean and often took them on short car rides."

Those lions were never mistreated. They were quite pampered.
Meet Timbo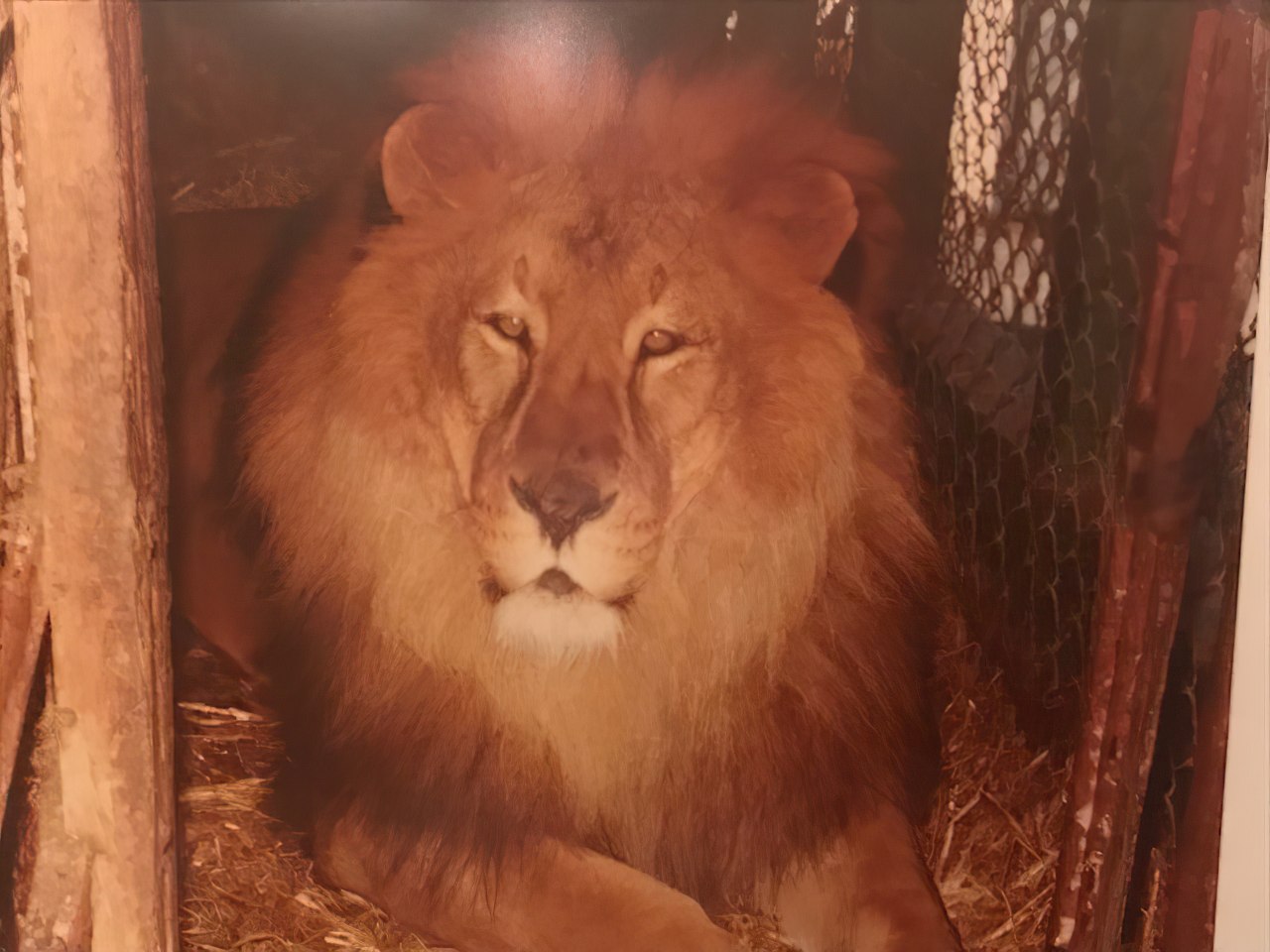 Holding court at A&W
Drive-In Lions
Dad had a huge walk-in freezer where their meat was kept.  
I remember thinking years ago that those lions ate a lot of caribou after seeing a trailer full of caribou after a successful hunting expedition.
The lion's caregiver was a retired Wisconsin farmer named Art Foster.  
There was quite an article in the newspaper many years ago about him caring for Princess and Timbo – he would even brush them the way you would an ordinary pet cat. 
He had a station wagon that had bars on the windows, and he would take Princess for rides. She was also in a 4th of July parade in the car driven by Art.  
If Princess thought that her ride was not long enough she would refuse to get out of the car – spoiled Princess that she was.
My brother, Jim, says that somewhere in Mom and Dad's memorabilia is a Super 8 mm film of Jayne Mansfield walking Princess around her pool. Someday that may surface but right now, we don't know where that is. 
Timbo NEVER wanted to go in the car.  He would put his nose in the air as if that was beneath his grand stature! 

Princess escaped a couple of times.  
Once she went and crawled on top of Mom's new Lincoln and squashed the roof in. (I guess she wanted an upgraded ride).   They were able to repair it.  
Another time Dad got a call in the middle of the night that the lion was out and there were two police cars in the front of the A & W with the officers trying to lasso her – sure wish we had a photo of that incident.
There was a story where someone had written about Mom and Dad taking the lion (or 2) to their house and how nice the Brown's were.  Well, that never happened.   Mom and Dad did NOT take the lions anywhere.  
Dad only allowed Art to take Princess out.
After the lions had passed away, we donated them to the Natural History Museum.
They had them on display for a while. Princess was done so long ago that the chemicals they used back then were evidently too strong, and it has caused her hair to fall out.  
They displayed her in the background with "grass" in front of her body to cover the bad spots.  
There was another male lion that had also been donated, so the diorama had the two males in front, with Princess in the background.
Since they change around the displays, they have been removed, and it is my understanding that they are in storage.  I do not know who owned that other lion and was surprised to find that out that there was another one as I always thought Princess and Timbo were the only ones in Alaska.
I am the oldest of the siblings so the memories that they have are probably better than any of mine.
Over the years I have talked to so many people who have fond memories of buying ice cream for their family at A&W Drive-In and one for the lions too.  
One woman who worked in my dentist office told me she got engaged while sitting and watching the lions.  (Not the most romantic place for a proposal).  

Another woman said visiting the lions was a weekly event for their family.
They would get their food and sit and watch the lions, hoping that one or both would roar as they all loved the sounds Princess and Timbo made.

Princess died in 1977 and Timbo in 1982.
A&W Drive-In
Remember those great french fries?
BONUS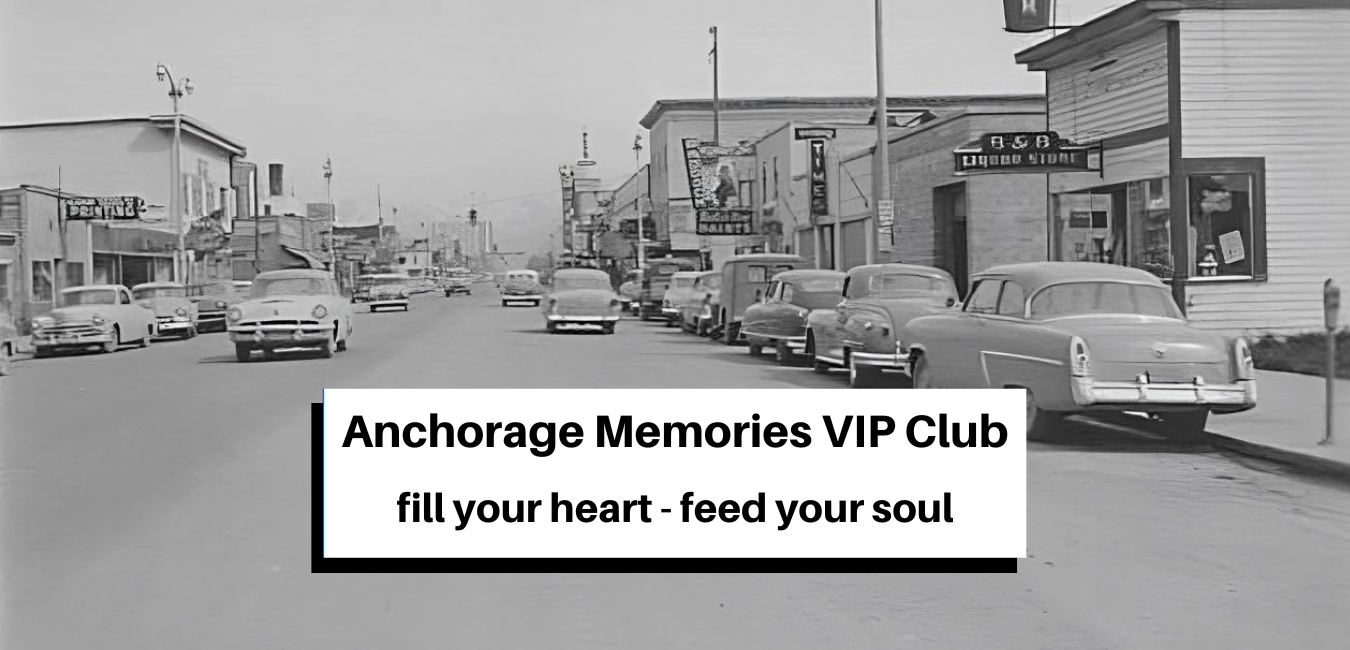 Join your free Anchorage Memories VIP Club

A treasure chest of precious memories, delivered right to your email in-box three times each month.

PLUS

Discover Alaska Facts and History
and

Meet Anchorage Pioneers

PLUS you'll receive your free Anchorage e-book when you join
Click on the following link