Anchorage Memories Cache

Discover fun Alaska stories you'll love.


Anchorage Memories Cache -

You'll love this look back at Anchorage's answer to American Bandstand.

How would you like to have a free book that tells the fun story
of an Anchorage teen television show?
Check it out right now. From the Anchorage Memories Cache.

Fun Alaska Books
 Go Fishing

in Cordova, Alaska
I had no idea what a purse seiner was.

But I was about to find out.
Alaska commercial fishing is the hardest, most dangerous work
I have ever done in my life.
Go Fishing

"Under" a Fish Cannery
You'll laugh when author Michael R Dougherty and his brother Tom meet two scoundrels from an Alaska fish cannery and a large Halibut nearly sinks their plans to be the next "Kings of Sole"
How do you make money "under" a fish cannery in Alaska?
You'll love this story, based on a real life adventure.
Anchorage Memories Cache




Surviving the

1964 Earthquake

in the JC Penney Building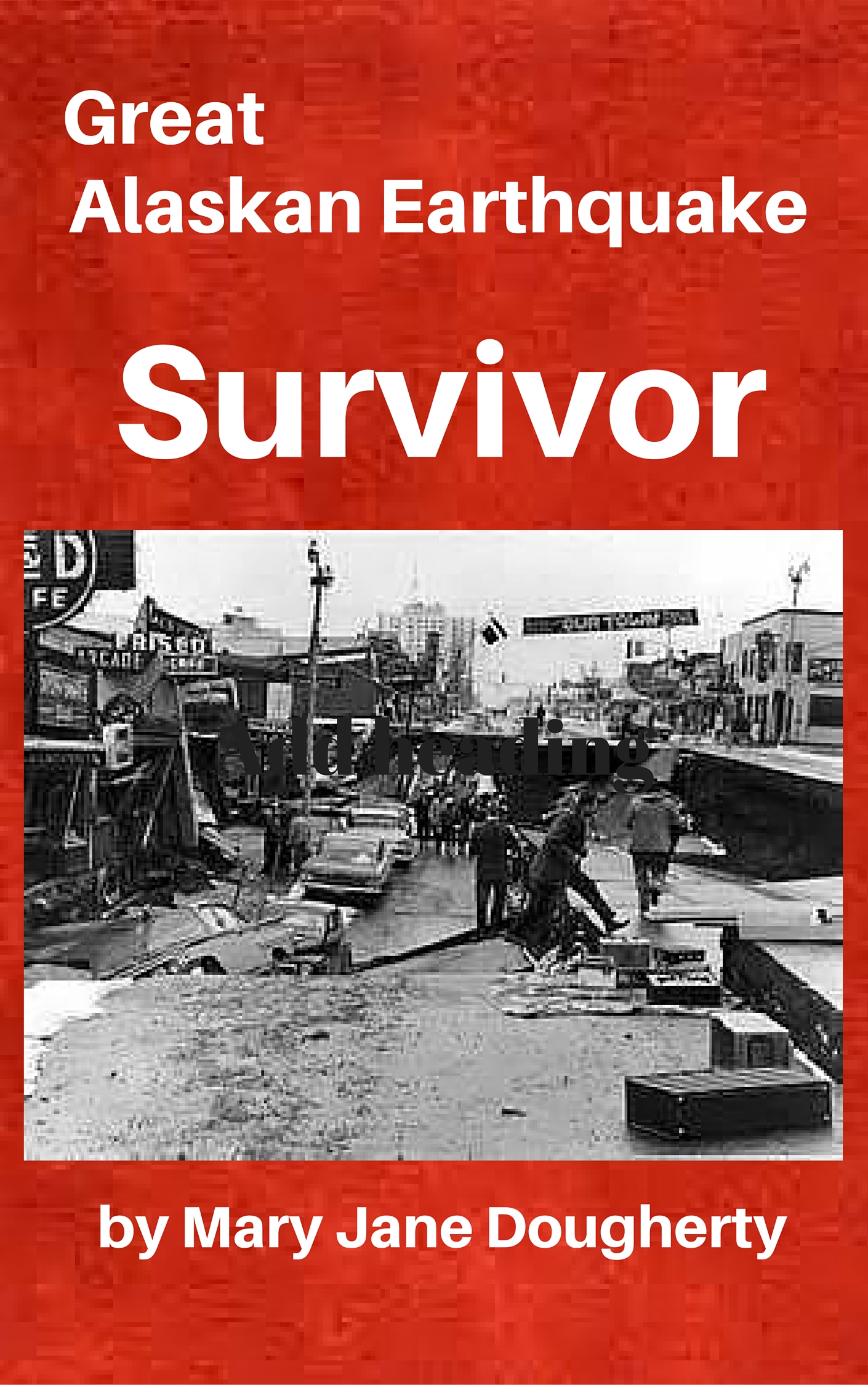 When the JC Penney building collapsed during the 1964 great Alaska Earthquake, Mary and her brother Norman were looking for a way to survive.
Remember

The Fab Four in Anchorage?
Remember when the Beatles came to Anchorage?

Discover what happened to an Anchorage teen when she came
"Face to Face with John Lennon"
In Alaska, everyone knows that a "cache" is a small place, usually high up off the ground (like the picture above) where trappers and homesteaders keep their food and other goods safe from hungry Alaskan critters.
Do you remember the Book Cache stores?

In this nostalgic cache you'll discover a treasure chest of Alaska memories.

And if you live in Alaska, used to live there, or you've visited Alaska, you'll love these wonderful memories of the Last Frontier.
Anchorage Memories Cache
How many times have you been asked about Alaska when people discover that you either still live there, used to call Alaska home, or that you've visited Alaska?
One of the fun things about our Cache is that you can easily find Alaska T-Shirts, books and more, that will help you remember those precious memories of the Great Land. And everything here in the cache makes great gifts for someone special.
Yes, this nostalgic cache is filled with exclusive, one-of-a-kind Alaska T-Shirts, books and more, that will bring back lots of memories of Alaska.

>>>Hey, I like this website<<<
then let us know
by clicking the "Like" button
thank you

This Anchorage Memories website
created by Mike and Mary Dougherty
Copyright © 2016 - 2020
AnchorageMemories.com
All Rights Reserved
Wonderful Anchorage Memories
that fill your heart and feed your soul