Northern Lites

Northern Lites are a fun collection of very short Alaska stories.
Perfect if you're short on time.

Hey, I like this website

then let us know
by clicking the "Like" button
Thank You!
The Real Northern Lights

Scroll Down

for Fun Stories

And Yes, to

Post Your Own Stories

The stories that follow are a fun collection of very short stories about Alaska that have been submitted by visitors here on Anchorage Memories.com and the sites authors.

Northern Lites
The Alaskan Mosquito

is the State Bird

By Michael R Dougherty
What kind of a bird is that?
"The Alaskan mosquito is the state bird" is a phrase that's a long-standing joke in Alaska because in the summertime, Alaska mosquitoes are determined and everywhere.
And any experienced Alaska outdoors person will tell you "never go anywhere without mosquito repellent."
I bet there isn't a fishing tackle box in the entire state that doesn't contain a tried and true mosquito repellent - unless it's a Cheechako's tackle box.
Cheechako is an Alaskan Indian word meaning "newly arrived." And let me tell you that there be many a Cheechako who has made the one-time mistake of not taking along some good ol' mosquito repellent on their first Alaskan summertime fishing trip.
Those pesky Alaskan mosquitoes are after a nice long drink of your blood. And when a bunch of them find you - look out.
Hey what's that?
Is it a bird? Is it a plane, Is it Superman?
Heck no, it's an Alaskan mosquito and it's carrying off another Cheechako.
Northern Lites
Anna and a Shotgun

Go Flying Backwards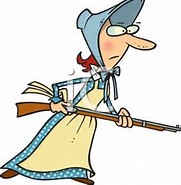 By Michael R Dougherty
I'll get the gun, you get the girl -
In Alaska, people go hunting, so learning how to handle a gun safely and how to shoot one is part of life if you plan to hunt in Alaska - unless you choose bow hunting.
When my sister Anna was about 10 years old, our family was living in a small cabin in the woods off of Goose Bay road, near Wasilla. So mom and dad taught us how to be safe in the woods and how to handle guns.
One afternoon we were out in the woods with dad and his good friend Moe. Dad asked Anna is she wanted to try shooting a 12 gage shotgun for the first time. Anna said yes.
Dad showed Anna how to hold the shotgun so she could aim it, and when she was ready, she pulled the trigger.
But the shotgun proved more powerful than she had bargained for and both the gun and my sister Anna went flying backwards.
As she did, dad caught Anna and Moe caught the shotgun.
When dad asked Anna if she wanted to try it again, Anna quickly declined.

Northern Lites
Anchorage Christmas

Shopping in July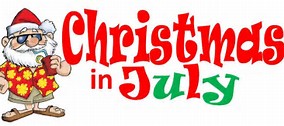 By Mary Jane Dougherty
But Santa's relaxing at the beach -
Ho! Ho! Ho! Everyone it's time to go downtown Anchorage to go Christmas shopping!
That's what my mother, Feodoria, said to us back in 1958.
My brothers and sisters and I left our log house on 2nd Avenue to make our trek to "Wolf's Department Store" on Fifth Avenue.
I'm going Christmas shopping in July. How exciting.
"Mama, why are we Christmas shopping in the summer?" I asked as we were walking. She said, "because it's fun and it's something I like to do with the family." So, there we were, all us us standing outside "Wolf's Department Store in down town Anchorage."
I was so surprised to see the anamatronic Santa Clause bending and waving at me and my mother and brother's and sister's.
Last time I saw him was in December.
The sun felt warm as I was looking in at the window display. And I could see all the beautiful shiny silver and red garlands draped over the Maytag washing machine and the toys. On the window was written, "Christmas in July" and Merry Christmas.
Santa Clause was still waving at us and my mother asked, "Are you all ready to go shopping?" "Yes!" We all shouted.Then to add even more to our excitement my mother said, "we're all going to,the Pancake House afterwards for lunch."
Christmas in July in Anchorage with my family was such a fun tradition. And I have been able to keep the tradition going with my family and granddaughters.
However, I do miss the snow and twinkling lights of downtown Anchorage during Christmas in December.
Northern Lites



The Revenge

of the Snow Angel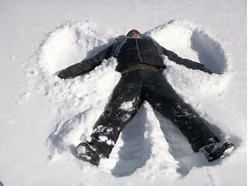 By Michael R Dougherty
Making Snow Angels is cold work -
Playing outside on a cold Alaskan winter day is lots of fun. But there is one thing that happens, especially if you make Snow Angels.
And it can wreck your playtime -
It's the "cold wrists and cold just above your ankles" syndrome.
Here's what happens.
No matter how well you or your mom put on your winter gloves and your socks and boots, snow gets between you and your clothes. So you end up with snow clinging to the wrist of your gloves and just inside your boots. Then the snow turns to balls of ice that start to freeze your wrists and just above your ankles.
But you keep playing, and making Snow Angels because if you go back inside, you'll end up having to stay inside to warm up.
So most Alaskan kids just keep playing, even though they're wrists and ankles are really cold and wet.
It's the Revenge of the Snow Angel and it gets them every time.
Northern Lites
Top Ten Questions

I Get Asked

About Alaska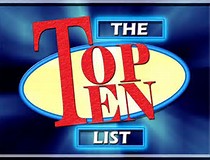 By Mary Jane Dougherty
Can you guess?
Whenever I hear someone talking about Alaska I like to ask them if they have ever been there.
I tell them I was born and raised in Anchorage and wow do they get excited.
They want to know all about Alaska and have said things like, "It's always cold and snowing there." And, "During the winter the stores are all closed."
For fun, here are 10 most asked questions.
1 - Is it always light?
2 - Is it always dark?
3 - Does it snow a lot?
4 - Is it like what you see on TV?
5 - Can you see Russia?
6 - Do you know Sarah Palin?
7 - Does it get warm?
8 - Is it cold?
9 - Do you live in igloos?
10 - Do you dog mush to work?
So, there they are. What questions do you have about Alaska? I would like to know. So, I have a question, who has the largest hamburger? Texas or Alaska? Hmmm.
Northern Lites
Santa

Lives Here

By Michael R Dougherty
My family first came to Alaska back in 1950 -
I was just 3 years old, but by the time I was 5, I had figured out something that was a major big deal - for a kid.
Alaskans know that there is a North Pole, Alaska, that Santa Clause lives there and that every year he gets thousands of letters from children all over the world.
As a 5 year old Alaskan, it occurred to me that because I lived in Anchorage, Alaska, us Alaska children got first dibs on Santa. 
Hey, that was a for real, sure nuff far north perk -
And it made total sense. Santa would pack up his sleigh and head for all his Alaska stops first. Nome, Point Barrow, Fairbanks and then - Anchorage.
Heck, Elmendorf Air Force Base even tracked the jolly old elf just to make sure Santa and his reindeer were doing alright. In kid land, you don't need any more proof than the U.S. Air Force.
As a young boy living in Alaska, I always thought that we had a special relationship with Santa because Santa was an Alaskan. In today's language Santa Clause is our homie.

Northern Lites

Your Short Stories

Do you have a fun, short memory about living in Anchorage or other parts of Alaska?
Just use the easy form below to submit your story to Northern Lites.
It's Easy, It's Fast, It's Fun
How to use the

following form

Just fill in the few necessary fields, then enter the title of your story, then start typing your Northern Lites story. When you've completed your story just click the "Submit" button.
The Beauty of

the Northern Lights
Can you guess?

What two questions about Alaska get asked more than any other?


1 - what causes the Northern Lights?
2 - have you ever seen them?
Yes, Mike and Mary, the authors of this website, have seen the this amazing light display many times and they will tell you that they are spectacular.

>>>Hey, I like this website<<<
then let us know
by clicking the "Like" button
thank you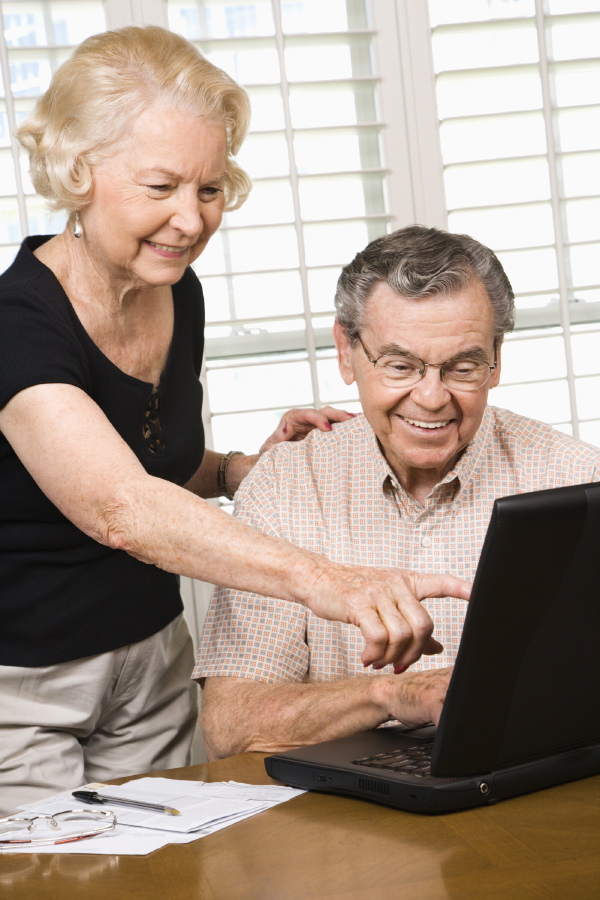 Can I Share My
Anchorage Memories?
Yes... you can share your stories and memories
about your life in Anchorage, Alaska
Show Me How to Share My Stories Right Now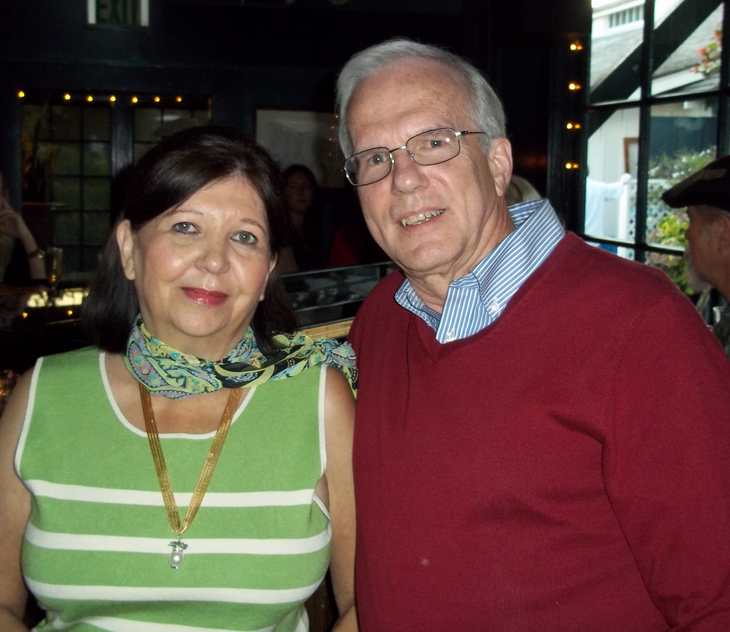 This Anchorage Memories website
created by Mike and Mary Dougherty
Copyright © 2016 - 2021 AnchorageMemories.com
All Rights Reserved
Anchorage Memories
a gathering place

fill your heart - feed your soul