Mother Moose T-Shirt
A Mother Moose T-shirt is a great way to remember this fun Anchorage Alaska kids TV show.
Mary of Anchorage Memories is modeling our medium size version Mother Moose T-Shirt
Remember this happy theme song?
"It's Mother Moose, she's on the loose there by the cabin in the spruce."
You heard The Old Sourdough (Larry Beck) and Miss Northern Lights (Carol Beck) sing that song to introduce one of the most popular local children's TV shows in and around Anchorage, Alaska.
Now, by wearing this fun T-shirt, you can proudly tell the world that you love Mother Moose, a TV show you fondly remember from your youth.
A Great Gift

This T-shirt makes a really great gift for family or friends who live in Alaska, used to live in the Great Land, or dream of visiting some day.
This fun T-shirt is a great reminder of a wonderful memory that so many of us Alaskan's shared together.
Mother Moose T-Shirt Details

Made of comfortable Gilden preshrunk Ultra Cotton and available in men's sizes -
Everyone Will be Asking

Because this T-Shirt is so unique, everyone will be asking you to tell them about Mother Moose. And you'll have a wonderful time remembering when.
Turn up the sound and enjoy the Mother Moose theme song

Your T-Shirt Size Chart

Chest Size (Men's Sizes)
Small              34 - 36
Medium           38 - 40
Large              42 - 44
X Large           46 - 48
XX Large         50 - 52
T-shirts are Gilden, Preshrunk, Ultra Cotton
Available only in the U.S.

Modeled here in a men's medium size

** Change the size below to the size you wish to order before you click the buy button
The price above includes taxes and shipping
My Dog Ate My Alaska T-Shirt Guarantee
Your very special 30 day satisfaction guarantee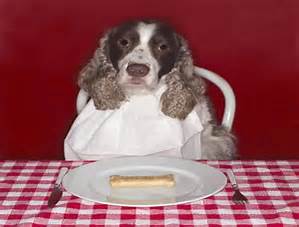 Even if your dog eats your swell Alaska T-shirt, CD, movie or book within 30 days of your purchase from Anchorage Memories - We will give you a 100 percent money back refund - no questions asked.
---
Mother Moose Memories

What are your memories of the Mother Moose TV show?
For Alaska kids (and adults), weekday afternoons, and the "Best of Mother Moose" on Saturdays on KTVA channel 11 and later on KENI - TV, now KTUU, was the place to be.
Remember the Old Sourdough (Larry Beck) and Miss Northern Lights (Carol Beck) and of course the grand old lady herself Mother Moose?
And there were those classic Rocky and Bullwinkle cartoons that kept us laughing, along with those fun characters hanging out by the cabin in the spruce with the Old Sourdough, Miss Northern Lights and Mother Moose.
What a fun time all of us enjoyed -
Fun in and around Anchorage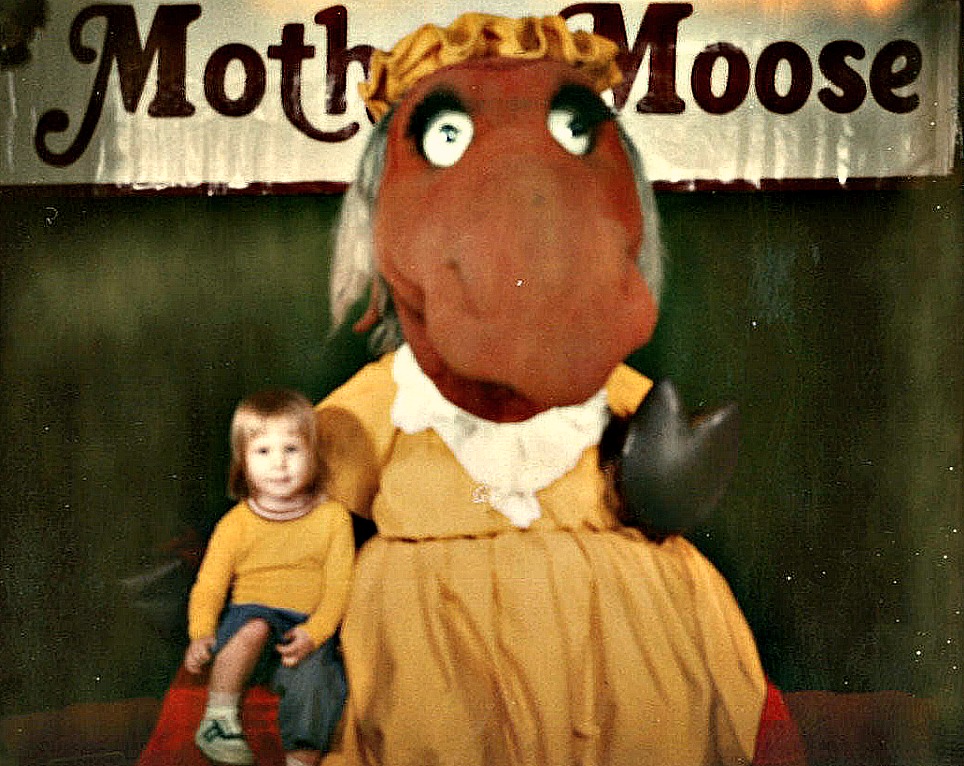 Greeting fans at Anchorage's Fred Meyer
For some, all the fun wasn't just on TV -
You could visit with Mother Moose in person when she visited her friends in area stores.
The picture on your right was taken at the Anchorage Fred Meyer store.

Fun Trivia

The little blond girl in the picture to your right (and on the T-shirt) is Nikki, the daughter of Mike and Mary, the authors of Anchorage Memories.com, and Mike actually worked on the Mother Moose TV show and directed many episodes.
Nikki is all grown up now with a family of her own and loves being on this shirt.
Having Fun

Wear your Mother Moose T-shirt and your friends will all want to know about your favorite Alaska TV kids show. And your family and friends will probably want their own T-shirt too.
"It's Mother Moose, she's on the loose there by the cabin in the spruce." I just love that song.
Wonderful Anchorage Alaska memories that fill your heart and feed your soul -
Return to the Home page from this "Mother Moose T-Shirt" page