I Visited Anchorage Alaska
I visited Anchorage Alaska is a collection of fun stories from people who have visited Anchorage and shared their adventures here on Anchorage Memories.

Scroll Down Below for Fun Stories
and to Post Your Stories and Comments

---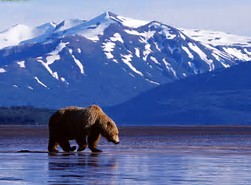 The adventure of a lifetime
You can easily post stories about your visit to Anchorage Alaska right here on this page -
I'll tell you how in a moment.
Every time I perform my show "Humorous Stories from ALASKA... and beyond" I meet lots of people from my audiences who tell me proudly "I've been to Alaska."
Most have taken a cruise, some have driven the Alaska Canadian Highway, also known as the "Alcan", or they were in the military and were stationed in Anchorage.
And they all have one thing in common - they have wonderful memories of their time in Alaska's largest city.

---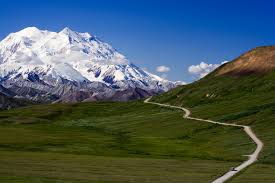 Alaska Mountain trail
---
Can you spot the polar bear?
---
Beautiful Alaska Fireweed
It's Easy, It's Fast, It's Fun
Your Anchorage adventures are worth preserving and sharing.
And Anchorage Memories makes it easy for you to do just that.
You'll see a place to enter the title of your story just below this. After you enter your story title, a space will open up. Just start typing your story in that space. Give us all the details and have fun.
I Visited Anchorage Alaska


Tell Us About Your Visit to Anchorage
Do you have a great story to tell? Share it!
What They Tell Me

As I was saying at the top of this page, my wife Mary and I have a live show that we do about our adventures in Alaska. Our show is called "Humorous Stories from ALASKA... and beyond" and everywhere we perform our show, two things always happen.
First, our audiences always have a great time and a lot of fun.
But before we start our show, I go around and visit as many people in our audience as I can. That way I get to know my audience and have a little fun with them even before our show starts.
And while I'm visiting with audience members, I always here "I've been to Alaska."
So many people in my audiences have taken a cruise to Alaska. And they loved it. In all my years of telling people that I'm from Anchorage Alaska, I've been told over and over again that they have taken a cruise to Alaska. And everyone one tells me that they had a wonderful time on the cruise.
A Special Trip to Anchorage

Some years ago, when I was working at a Hollywood studio, one of the owners of the studio came to me and said that he was going to take his wife to Anchorage and other parts of Alaska to celebrate an upcoming anniversary. He ask me for some ideas about where to go and what to do in the great state.
When he returned from his adventure, he said "we've been all over the world, but Anchorage and Alaska is the one place we've visited that we want to return to. It was incredible. The scenery is beautiful and we had so much fun."
Yes, Anchorage and indeed the entire state is a very special and unique place to visit.
Wonderful Anchorage Alaska memories that fill your heart and feed your soul -
Return to the Home page from this "I Have Been to Alaska" page