Humorous Stories from Alaska Podcast

Your Humorous Stories from Alaska Podcast features stories told by Mike and Mary Dougherty of Anchorage Memories… And it's FREE.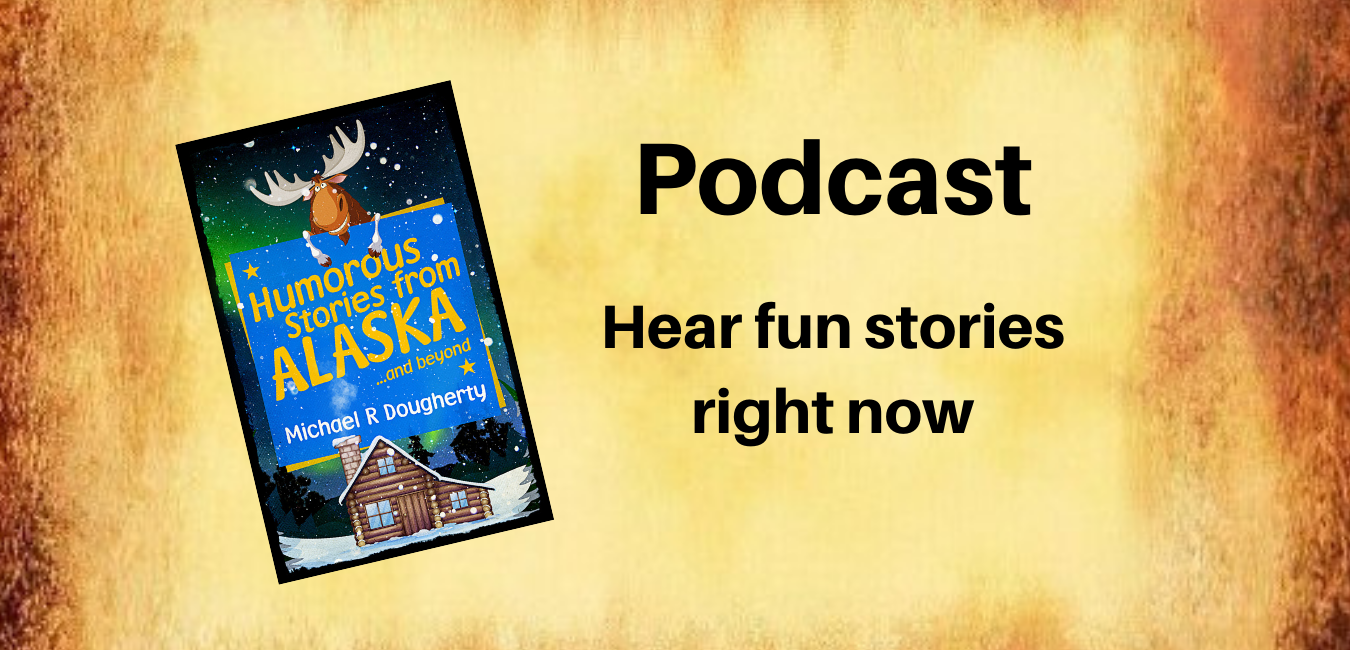 Do you love hearing stories?
Do you love hearing fun Alaska stories?
You'll love hearing Mike and Mary of Anchorage Memories, tell their stories in this fun Alaska library. 

Humorous Stories from Alaska Podcast
A collection of funny stories about growing up in Anchorage, adventures in Alaska and a few fun stories from Anywhere U.S.A.
All guaranteed to make you smile… unless you're a sour-faced crab apple.

You'll enjoy hearing these stories
What an Alaskan Looks Like
The Polaroid Camera Christmas
The World's Greatest Chili
The Popeye Effect
Dynamite and the Alaskan Outhouse
…and more

It's All for Fun
Growing up and living in Anchorage is a special experience and everyone has stories to tell.
And, Alaska is a land full of adventure.
Humorous Stories from Alaska… and beyond will transport your imagination to a fun time.
It's Easy to Listen
You can listen anywhere
On your computer, laptop, or mobile device

While sitting on the couch or in your chair.
In the garden on your mobile device
Driving in your car (but keep your eyes on the road)
On your motorcycle
While you're ice fishing, knitting or cooking dinner
OK… you get the picture. Now go ahead and listen to this fun podcast.

Did you know that hearing these stories will bring back some of your own long forgotten memories?
As you listen, your imagination be transported to a different time and the stories that you listen to will remind you of times in your life.
These stories are told by Mike and Mary of Anchorage Memories.
Most of the stories were actually experienced by either Mike or Mary… and occasionally both.
Yes, growing up in Anchorage and experiencing Alaska adventures is something to treasure.
What Are Your Alaska Memories?
Your memories of growing up in Anchorage or the Alaska adventures you enjoyed are no doubt a treasure chest for you.
And when you listen to these podcast stories, you will most likely get to remember them again. Precious times, not to be forgotten.
OK… what are you waiting for?
Remember, it's free, and you can listen over and over.