Anchorage Memories Magazine - Its Free
Join Anchorage Memories Magazine and you'll receive fun Alaska stories, Alaska trivia and your FREE Alaska gift.
"I enjoy your magazine. You have a unique way of uncovering things and it makes for fun reading."
Ron Moore

FREE Alaska gift when you join
Fun once a month magazine, featuring Alaska trivia, facts and stories.
You receive your magazine the first Sunday of each month

Delivered directly to you by email
Cancel any time (but you won't want to)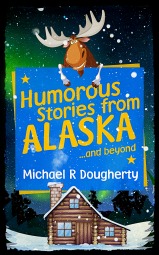 Your free gift when you join
Get your FREE book "Humorous Stories from ALASKA... and beyond" when you join our monthly magazine.
Your magazine will arrive by email on the first Sunday of every month.
And you can cancel at any time (but why would you want to?)

Anchorage Memories Magazine
In each month's free issue, you'll enjoy fun looks at Anchorage and Alaska - like this these -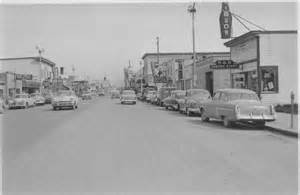 Remember When?
Favorite Anchorage Restaurants
Anchorage Movie Theaters and Drive-Ins
Alaska Trivia
Alaska Highway Memories
Anchorage Firsts
Anchorage Tent City
Remembering Your Anchorage School Days
Spring Break Up in Anchorage
Fur Rondy Memories
Alaska Nuggets
You also get fun "Alaska Nuggets" like this one -
In 1956, the Alaska Constitution was adopted
and Anchorage was named an "All American City"
Remember When?
Your fun once-a-month magazine takes a nostalgic look at Anchorage and vicinity from years gone by.
What movie theater was your favorite? The 4th Avenue Theater?
Which Anchorage radio personalities did you enjoy listening to?

Do you know your Alaska trivia?
Did you ever drive that long and narrow road known as the Alaska highway, or the "Alcan"?
What were or are your favorite Anchorage restaurants? The Lucky Wishbone, The Arctic Roadrunner?
Where did you go to grade school, junior high, or high school?
Your Magazine takes you "back in the day" in our once-a-month free magazine. And you'll catch up on your Alaska trivia with our "Alaska Nugget" features.
Yes, you'll probably be looking for your next edition, just to see what great memories you'll enjoy. Our readers tell us, "I haven't thought of that in years", or "Thank you for the wonderful memories."

And Much More
Yes, your once-a-month, free magazine is a fun way to enjoy Alaska stories, Alaska trivia and much more. Plus, you'll receive your free book, "Humorous Stories from ALASKA... and beyond" just for joining.
Wonderful Anchorage Memories
that fill your heart and feed your soul