Anchorage Memories Magazine - Its Free
Join Anchorage Memories Magazine and you'll receive fun Alaska stories, Alaska trivia and your FREE Alaska gift.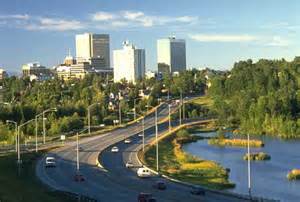 FREE gift when you join
Fun once a month magazine
delivered by email
Cancel any time (but you won't want to)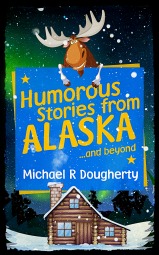 Your free gift when you join
Get your FREE book "Humorous Stories from ALASKA... and beyond" when you join our monthly newsletter.
Your magazine will arrive by email on the first Sunday of every month.
And you can cancel at any time (but why would you want to?)
Anchorage Memories Magazine


In each month's free issue, you'll enjoy original Alaska stories like this one -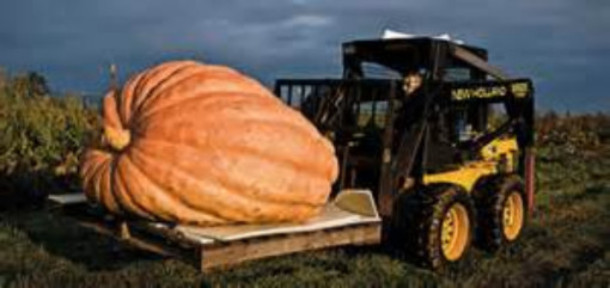 My first and Last Halloween Prank

By Michael Dougherty

October and Halloween is a fun time in Alaska.

In about 1957 we were living in Anchorage, in the Mountainview area. It was Halloween, so me and a couple of friends decided to walk around the neighborhood and maybe do a couple of Halloween pranks. You know, the "trick" part of trick or treat.

Well, I had never done any Halloween tricks. I was much more into just knocking on doors and enjoying the treats.

So after a bunch of talk about what we might do, I decided on a trick I thought would be fun, but not harmful to anyone.

I was going to turn a car's driver's side rear view mirror, inward toward the car door. No big deal. The driver gets in the car and notices that his rear view mirror has been moved a bunch.

The first house we come to had a car parked in front of the house. I "sneaked up" on the car and started to turn the rear view mirror.

The man of the house and the owner of the car was home and was apparently watching his property. I had barely turned the rear view when he came flying out of his house screaming at me.

I startled and began running for my young life as the angry, screaming man chased me down the cold Anchorage street for half a block.

Somehow I managed to out run the screaming man.

After that, I decided I wasn't cut out for a life of crime. So that was my first and last Halloween prank in Alaska or anywhere else.
Alaska Nuggets


You also get fun "Alaska Nuggets" like this one -
---
In 1956, the Alaska Constitution was adopted
and Anchorage was named an "All American City"
And Much More


Yes, your once-a-month, free magazine is a fun way to enjoy Alaska stories, Alaska trivia and much more. Plus, you'll receive your free book, "Humorous Stories from ALASKA... and beyond" just for joining.
Wonderful Anchorage Memories that fill your heart and feed your soul -
Return to the Home page from this "Anchorage Memories Magazine" page