Anchorage Alaska Restaurant Stories

Memories of yummy places to eat in Anchorage and Alaska recipes for your dining enjoyment.

Anchorage Alaska Restaurant Stories -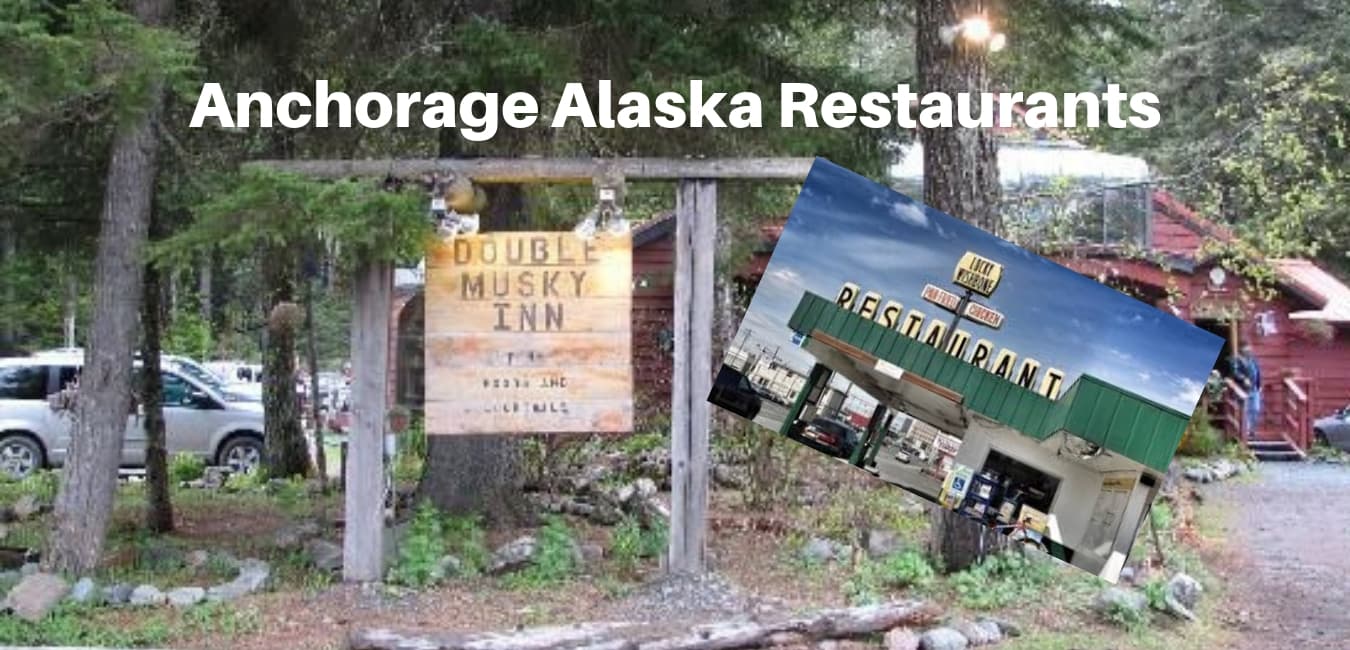 Do you enjoy these stories?
let us know by clicking the Like button - Thank You!
Whats Your Favorite Anchorage Alaska Restaurant or Alaskan recipe?
Tell us about it!
Enjoy These Favorite Anchorage Alaska Restaurant Stories and Recipes
Click below to see what other visitors have to say...

From Rondy Corn Dogs to the Double Musky Inn



Remember your favorite Anchorage Alaska Restaurants, yummy corn dogs at the Fur Rondy, burgers at the Arctic Roadrunner and fine dining at Alaska's own Double Musky Inn located in Girdwood?
Alaskans love food and everyone has their favorite restaurants. Take a moment to remember when.
Do you have a favorite restaurant or fun story that goes with your recipe?
Was your recipe a family tradition?
Did you catch the fish you cooked?
Who cooked the recipe you're sharing? 

Share your recipe, and your recipe story by using the easy form above.
Anchorage Alaska Restaurant Stories
Every year in Alaska, hunters take to the woods in search of a moose to provide meat for their families.
Mike's dad always made a deal to buy a hind quarter which my parents would take to a butcher. They would have their moose meat cut up into roasts, they would have some ground and some cut into steaks.
Then they would rent a freezer locker for the moose meat.
Others in Alaska put up other wild game, fish and put up jars of Alaskan strawberries, rhubarb and wild berries.
Mike's family also loved to fish, and then bring home their fresh catch of trout and cook them up for dinner. Now that's Alaskan cuisine.
Alaskan potatoes are a local favorite. Over the years Mary and I have been somewhat amused when we tell our friends here in the "lower 49" that farms in Alaska's Matanuska Valley grow potatoes. And that strawberries grow well in Alaska.
As kids growing up in Anchorage during the summer months, we loved walking by any backyard that had a strawberry patch.
If any strawberries had grown beyond the fence, they were fair game.
Our biggest problem was that once we ate the few strawberries that had grown beyond the fence, we usually ate a few that were "just inside" the fence. Yummy, fresh Alaskan strawberries.

Alaska Salmon - Fresh from Cook Inlet
Because Mary's family ran a commercial fishing site at Point Possession, just across Cook Inlet from Anchorage, Mary's mom would set aside some fresh salmon to smoke or take home.
At Point Possession, fish was smoked over special kinds of drift wood that Mary's mom would carefully choose while walking along the beach. The resulting freshly smoked Alaskan salmon was delicious.
Now, tell us how you prepared your Alaskan cuisine and the story behind it.
It's Easy, It's Fast, It's Fun
Just scroll up this page to the easy form and post your recipes.

Tasty Alaska Food Recipes
From simple dishes like "snow ice cream".
But Alaskans also enjoy fresh salmon, King crab, halibut and of course that wonderful dessert known the world over as "baked Alaska."
Do you have Alaska food recipes that you can share with our Anchorage Memories.com visitors?
What's Your Favorite Anchorage Restaurant?



The list is pretty long -
Do You Remember These?
And we didn't come close to naming most of them.
Anchorage Alaska restaurants are a great escape from long winters and they quickly become almost a part of the family. And when summer finally arrives, our favorite restaurants are part of what's great about Alaska.
Do you like this website?
let us know by clicking the Like button

Jan 20, 20 12:01 PM

Anchorage Radio and Television stories and pictures about the shows and personalities we remember growing up with in the 49th state.

Jan 15, 20 08:57 PM

Post your Alaska Adventures right here and share your stories so everyone can experience the Great Land.

Jan 01, 20 10:05 AM

Anchorage Memories brings you nostalgic stories, pictures and videos of memories from in and around Anchorage, Alaska and lets you post your precious memories and comments.
Anchorage Memories
welcomes your stories and memories!
Please consider sharing your stories and memories
about life in Anchorage and vicinity.
This Anchorage Memories website
created by Mike and Mary Dougherty
Copyright © 2016 - 2020
AnchorageMemories.com
All Rights Reserved
Wonderful Anchorage Memories
that fill your heart and feed your soul