Alaska T Shirts
Unique Alaska T Shirts that are all about preserving your Anchorage Memories and Alaska nostalgia.
Did You Watch the Mother Moose TV Show?

Remember your Mother Friends?
The Old Sourdough (Larry Beck), Miss Northern Lights (Carol Beck), and of course the grand lady herself, Mother Moose.
And then there were those fun Rocky and Bullwinkle cartoons.
Now you can tell everyone that you're a Mother Moose fan. And when they ask you about your T-shirt, you can tell them all about living in Alaska.

Remember the Mother Moose theme song?
""It's Mother Moose, she's on the loose
there by the cabin in the spruce."
Check it out by playing the video on your right -

How Do You Feel About Alaska?
Now you can tell the world how you feel about Alaska -
With your Alaska Poem T-shirt.
Yes, there is a lot more to love about Alaska, but in just a few simple words, this fun T-shirt brags about Alaska in a very special way.
And hey, everybody asks you "have you seen the Northern Lights" - now they'll know you have.

The special beauty of Alaska,

told in just 3 simple lines on this fun T-shirt -
check out the video on your right.

Alaska T Shirts
Modeled by Mary of Anchorage Memories
---
---
This Alaska T-shirt is just plain fun

The colorful Alaska scene will
make everyone want to know
more about the 49th state

Alaska fun
---
---
Remember Anchorage Radio DJ
Marcus in the Morning
on KFQD and Magic 98.9FM?

Remember his movie?
"Double-Oh-Marcus; The Spy Who Flubbed Me"
Alaska T-Shirts
Do you love your Alaska memories ?
These unique, exclusive, one-of-a-kind Alaska T shirts are all about Memories.
And when you wear these, you'll have a fun story to tell everyone that asks you about your Alaska T-shirt.
That's right... with these, you get an Alaska T-shirt and a story to tell - so you get double the fun.
These are Gildan preshrunk, ultra cotton shirts.



Unique and One-Of-A-Kind

And these fun Alaska T-shirts make a really great gift for those who live in Alaska, used to live in the Great Land, or dream of visiting some day.
"My Dog Ate My Alaska T-Shirt" Guarantee

Your very special 30 day satisfaction guarantee
---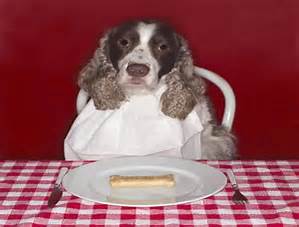 Even if your dog eats your swell Alaska T-shirt, CD, movie or book within 30 days of your purchase from Anchorage Memories - We will give you a 100 percent money back refund - no questions asked.
Anchorage Memories T-Shirts

The fun T-shirts you see here on Anchorage Memories are one-of-a-kind and are only available right here on this website.
Only original Alaska T-shirts are featured here for our website visitors.
Yes, these T-shirts make wonderful gifts for family, friends or anyone who lives in Alaska, used to live in the Great Land, or for anyone who has either visited the 49th state or dreams of visiting Alaska.
Imagine wearing one of these shirts -
Everyone will want to know about your T-shirt and about Alaska.
There's just something about the Last Frontier that captures your heart. It's a land filled with mystery, romance and incredible beauty. And these T-shirts capture a bit of all that.

Wonderful Anchorage Alaska memories that fill your heart and feed your soul -
Return to the Home page from this "Alaska T-Shirt" page